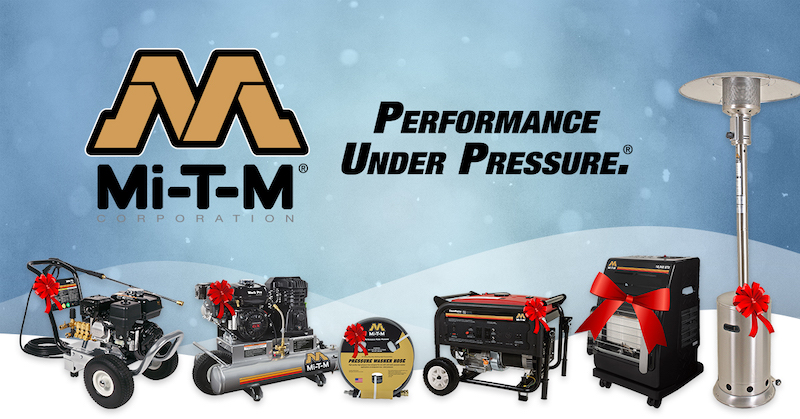 The holidays are quickly approaching which means you're running out of time to get the perfect gift for everyone on your list. Surprise the spouse, parent, sibling or friend you'll be shopping for this year by getting them their first Mi-T-M product from our holiday gift guide, or helping them upgrade to a newer model.
The following guide is intended to give you the information necessary to make the best purchasing decision possible. Take a moment to learn about the many benefits of purchasing a Mi-T-M product.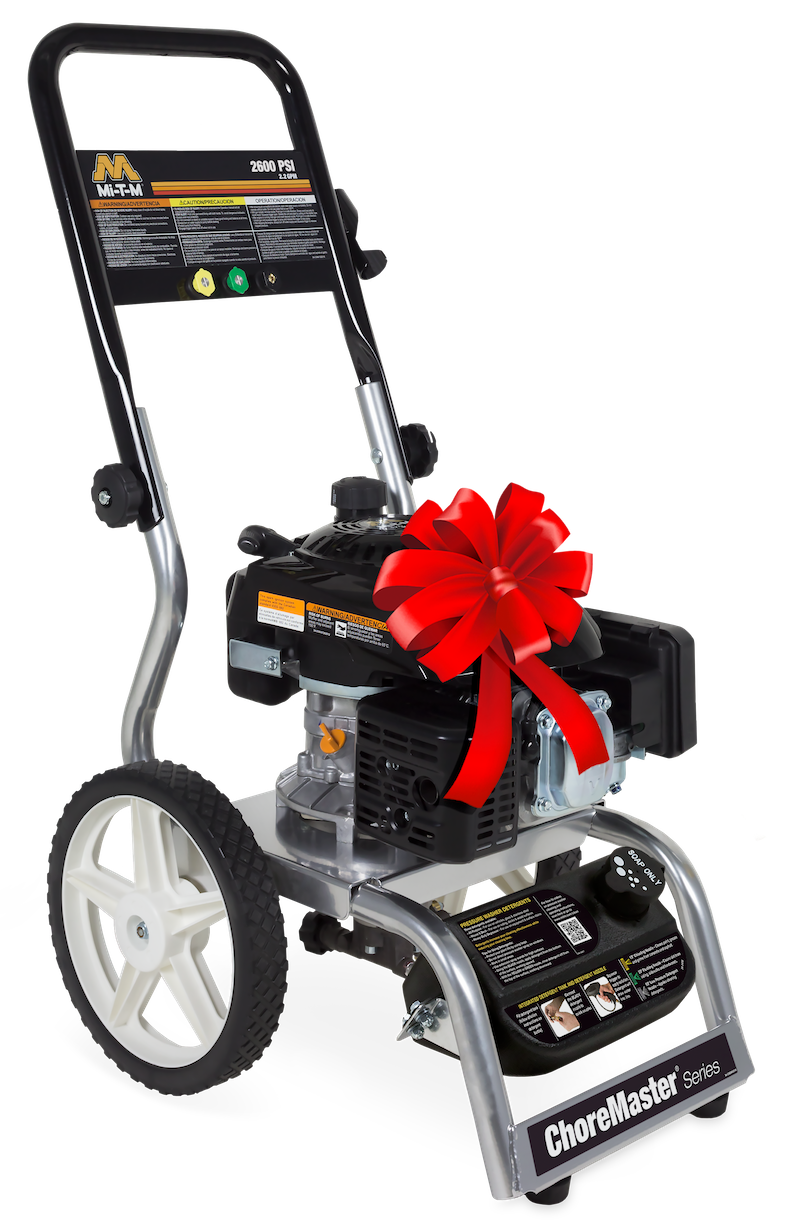 Pressure Washers:
We all take pride in owning nice things, but cleaning and maintaining them is sometimes a pain. One of the most enjoyable cleaning methods around any home is with the assistance of a pressure washer! Pressure washers make even the toughest cleaning jobs easy by blasting away the grease, dirt, and grime.
Pressure washers can be used outside the home on siding, sidewalks, garage floors, driveways, decks, playhouses, and much more. Using a pressure washer to clean property will breathe life back into a variety of surfaces, giving your home a newer and cleaner feeling.
Pressure washers come in a variety of styles, as well as electric or gas-powered. If there are cleaning jobs to take care of indoors, the electric pressure washer is the best option as it's exhaust-free. If you're looking for something that travels well, you'll want to look into the hand-carry and portable units. Moving these washers around will be the easiest part of any cleaning job.
If the fortunate recipient already has a pressure washer, maybe now is a great time to upgrade their unit. Mi-T-M products are built to last, getting the job done long after their cheaper competitors have been discarded. Many businesses offer great incentives on certain products, so keep an eye open for your opportunity to upgrade at a store near you.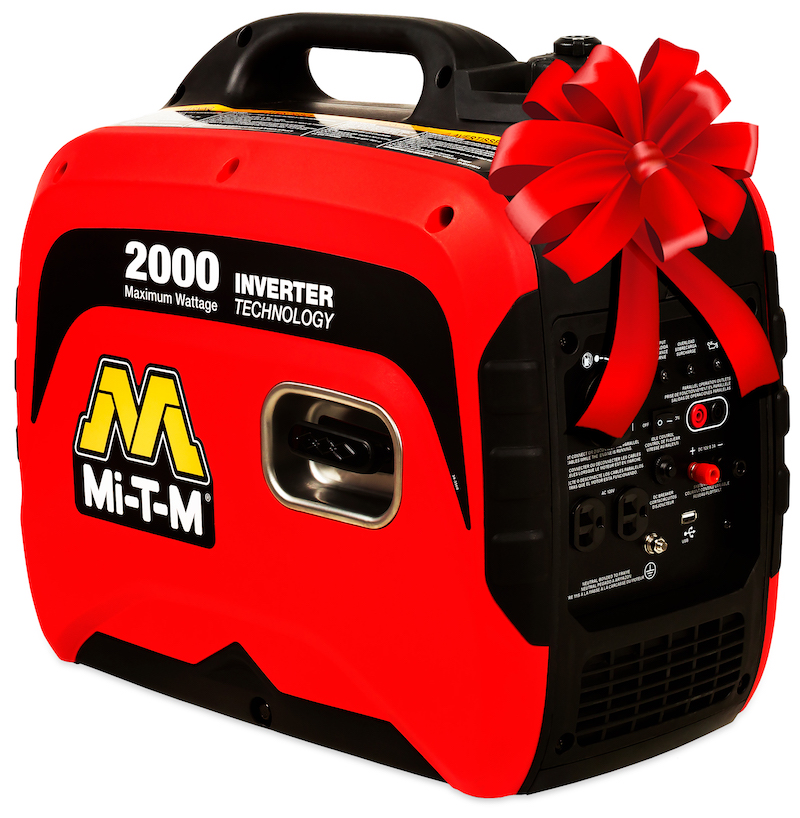 Generators:
Sometimes the best gifts are the ones you've been wanting or needing, but for whatever reason just haven't gotten around to purchasing yet. One such item that nearly everyone could use is a generator. A generator is perfect for the home, camping or other recreational activities enjoyed throughout the year. You'll be faced with two main options when looking for generators: traditional generators and inverter generators.
Inverter generators are much quieter than traditional generators. This relatively new technology is very popular with campers.
Generators are great for recreational use, such as powering lights and TVs at a tailgate, as well as emergency back-up power. Mi-T-M generators are powerful enough to act as a backup power source in case a home's electricity ever goes out. These handy generators are easily transportable. The Mi-T-M ChoreMaster is a great option if you think the recipient would use it as both a recreational and emergency tool.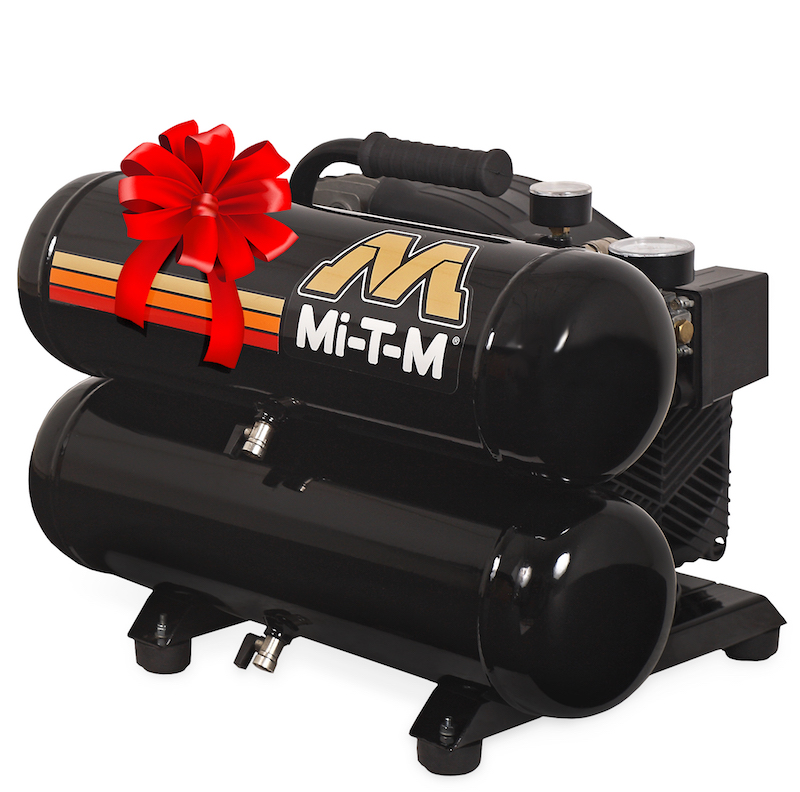 Air Compressors:
Everyone enjoys convenience, and that is exactly what Mi-T-M air compressors provide. Whomever you purchase an air compressor for will most likely have many uses for it beyond filling up a tire. Whether it's for construction, auto maintenance, cleaning, etc. An air compressor is a great addition to any workshop or garage.
There are a variety of consumer-grade air compressors that meet a wide range of needs. Most consumers will use a gas or electric single-stage compressor. Mi-T-M air compressors are available in portable and hand-carry models and the tanks can range in size from 4 gallon to 8 gallon. The most important part of choosing air compressor is knowing whether or not it will be used indoors or outdoors. An electric compressor can be safely used inside and out, as opposed to a gas compressor that should only be used outside. To get expert advice on which compressor best fits your lucky recipient's needs, contact the Mi-T-M dealer nearest you.

Propane Patio Heaters:
Give the gift of quality time spent with family and friends under the warm glow of a Mi-T-M propane patio heater. These amazing heaters stand upright as a decorative piece and distribute heat evenly around your space, warming a 210 sq. ft. radius and providing the right amount of comfort. This heater works well throughout the year and is a great way to help the recipient enjoy the outdoors and entertain guests even in chilly temperatures.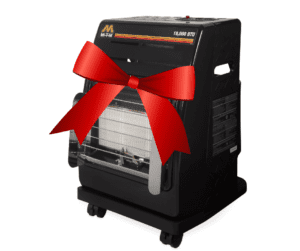 Propane Cabinet Heaters:
What hunter, tinkerer, or woodworker wouldn't love to be able to stay warm this winter? The propane cabinet utility heater provides portable heat for a ventilated workshop, shed, jobsite, or garage. The rolling casters make it easy to move across the shop floor. Fueled by a 20-lb propane tank (not included), hunters can use it to warm up in the woods, too. Clean, quiet, and wind resistant, this propane heater will warm hearts every winter.
Accessories:
If you're looking for stocking-stuffer ideas, consider some of the best equipment accessories available from Mi-T-M . A rotating nozzle or gutter cleaning attachment can seriously boost the cleaning power of an existing pressure washer unit or of course, one recently gifted. You'll also find generator covers, air compressor blow guns, air hoses and more. Easy to install and use, our accessories will be a welcomed addition to any unit. Our accessories, like our equipment, are designed and made by leading industry engineers.
If you're unsure of which piece of equipment will make the perfect gift, simply talk with a dealer to get the expert advice you need. They will help you identify the equipment and models that will best fit their needs.
Which Pressure Washer is Right for You? Hot Water Pressure Washer vs. Cold Water
Mi-T-M builds so many different types pressure washers; hot-water, cold-water, electric, gas, diesel, portable, stationary–how do you choose which pressure washer is right for you?
Let's focus on choosing between hot water and cold-water pressure washers.
To start the decision-making process, ask yourself some questions. What are my primary cleaning goals? How often do I plan to use the pressure washer? How much pressure do I need? What is my budget?

Battling ordinary dirt, grime, and mud? A cold-water pressure washer is a great option. With nearly 80 different cold-water models, Mi-T-M offers the size and strength you need.
The spraying power of a cold-water pressure washer makes quick work of all muddy messes. This unit will sweep away debris and remove dirt from siding, driveways, dog kennels, cars, boats, RV's, decks, and other surfaces.
Plus, Mi-T-M cold-water pressure washers are low maintenance and easy to operate.
Increasing Your Pressure Washer Power
Boost the strength and reach of your cold-water pressure water by using accessories. Depending on your tasks, consider this large selection of accessories: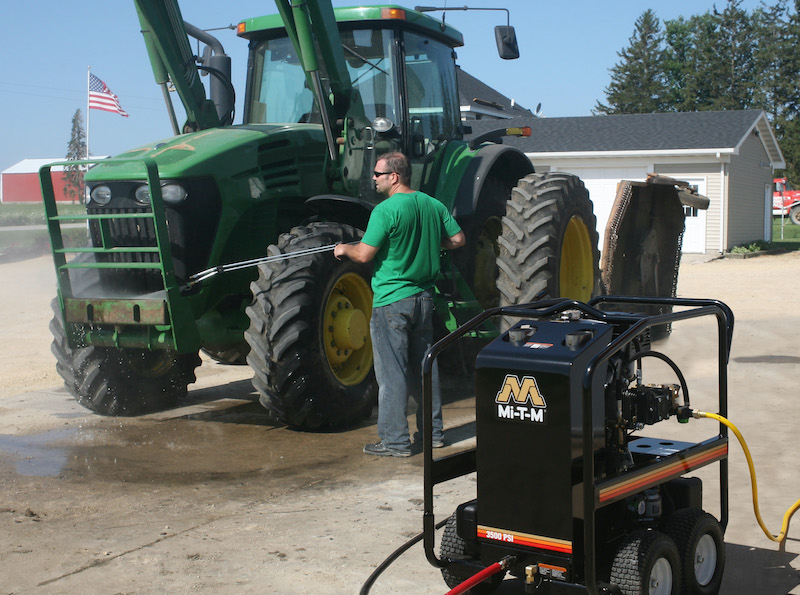 Combatting grease, oil, and reactive agents?  A hot-water pressure washer is your best choice.  Hot water can cut your cleaning time in half, and utilizing detergent helps significantly when removing oily substances.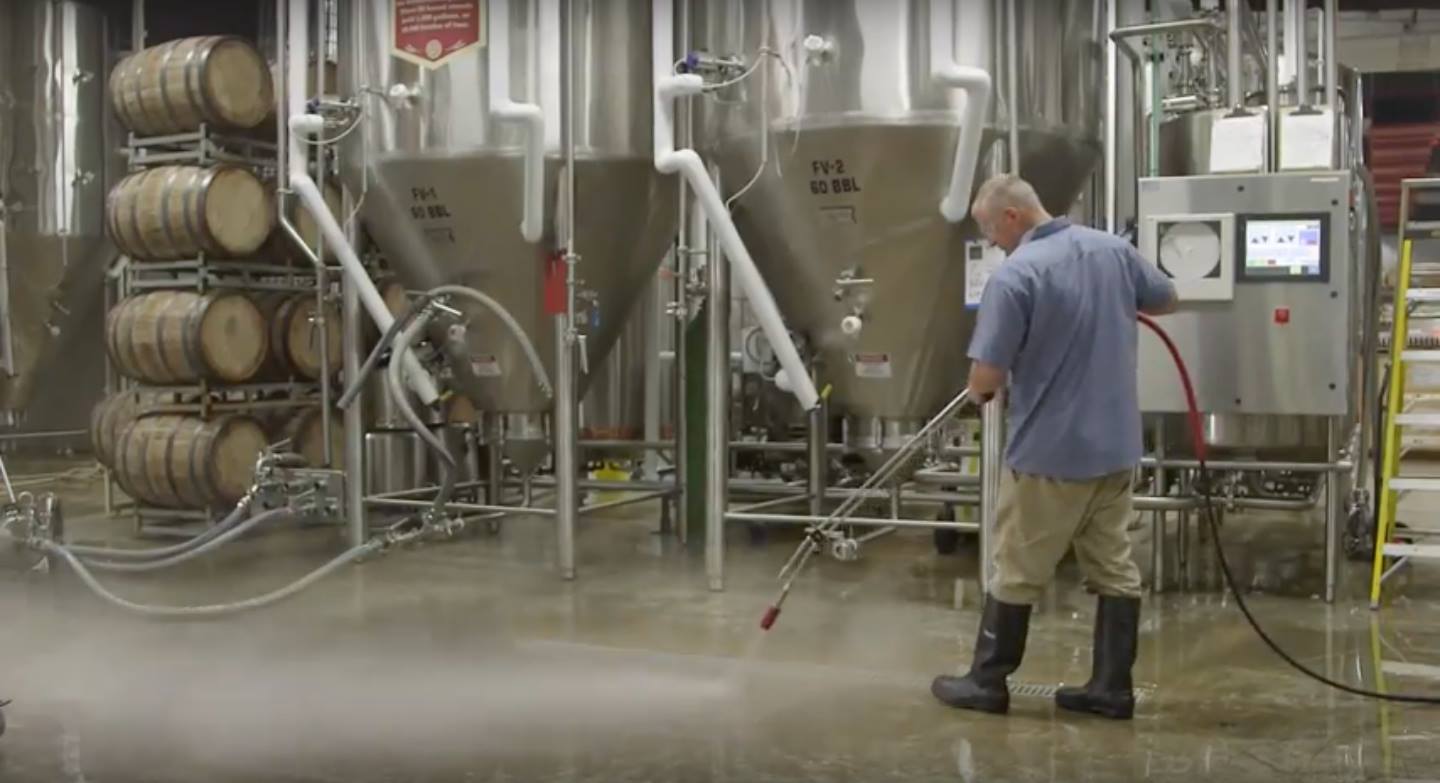 Sanitizing?  Hot-water pressure washers are perfect for food and beverage production facilities. Mi-T-M offers more than 30 different hot-water models, including electric pressure washers for use inside buildings.
Once you've chosen your pressure washer, check out the helpful how-to videos  in Mi-T-M's Video Library. You will find videos about starting, maintaining, and winterizing your pressure washer, as well as troubleshooting and how to use the accessories.
Mi-T-M customer service representatives are always happy to answer your questions. Contact us at 800-553-9053 or submit a question online.