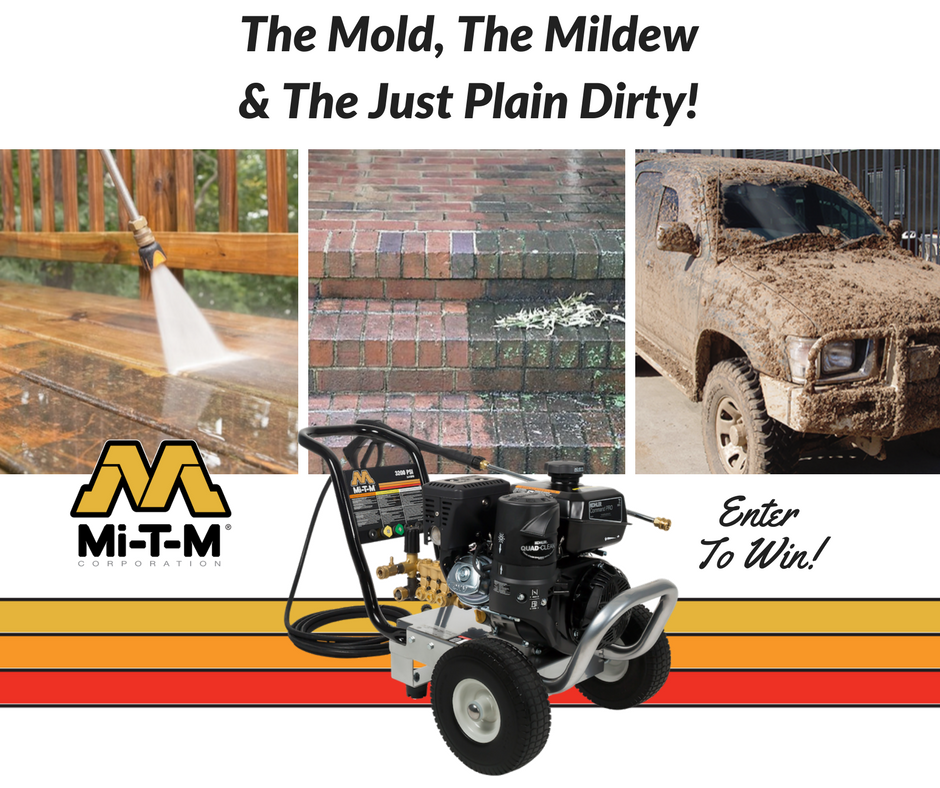 Enter for your chance to make spring cleaning quick, easy, and fun!
Spring is just around the corner, and we want to help you clean your dirty stuff with a NEW 3200 PSI Work Pro® Series pressure washer featuring a KOHLER engine! The Spring Cleaning Contest starts March 15th and runs through April 15th, and all you have to do to enter is like our Facebook page & submit a photo in the comment section of the dirtiest thing you would clean using a pressure washer. A winner will be selected at random and announced on April 16th.
Think of all the uses you have for a pressure washer, especially during this time of the year. Not only can a new washer clean all the items that have been collecting dust while in storage for the winter but will also make larger projects a breeze when you're ready to tackle them. Washing your siding, sidewalks, garage floor, vehicles, toys, and more will be easier due to this units' power capabilities. This unit includes quick connect nozzles – 15º, 25º and a detergent nozzle, as well as a 25-foot x 3/8-inch wire-braided high-pressure hose, a professional-grade trigger gun, a two-piece, 36-inch lance and an efficient Kohler engine that will produce all the power you'll ever need!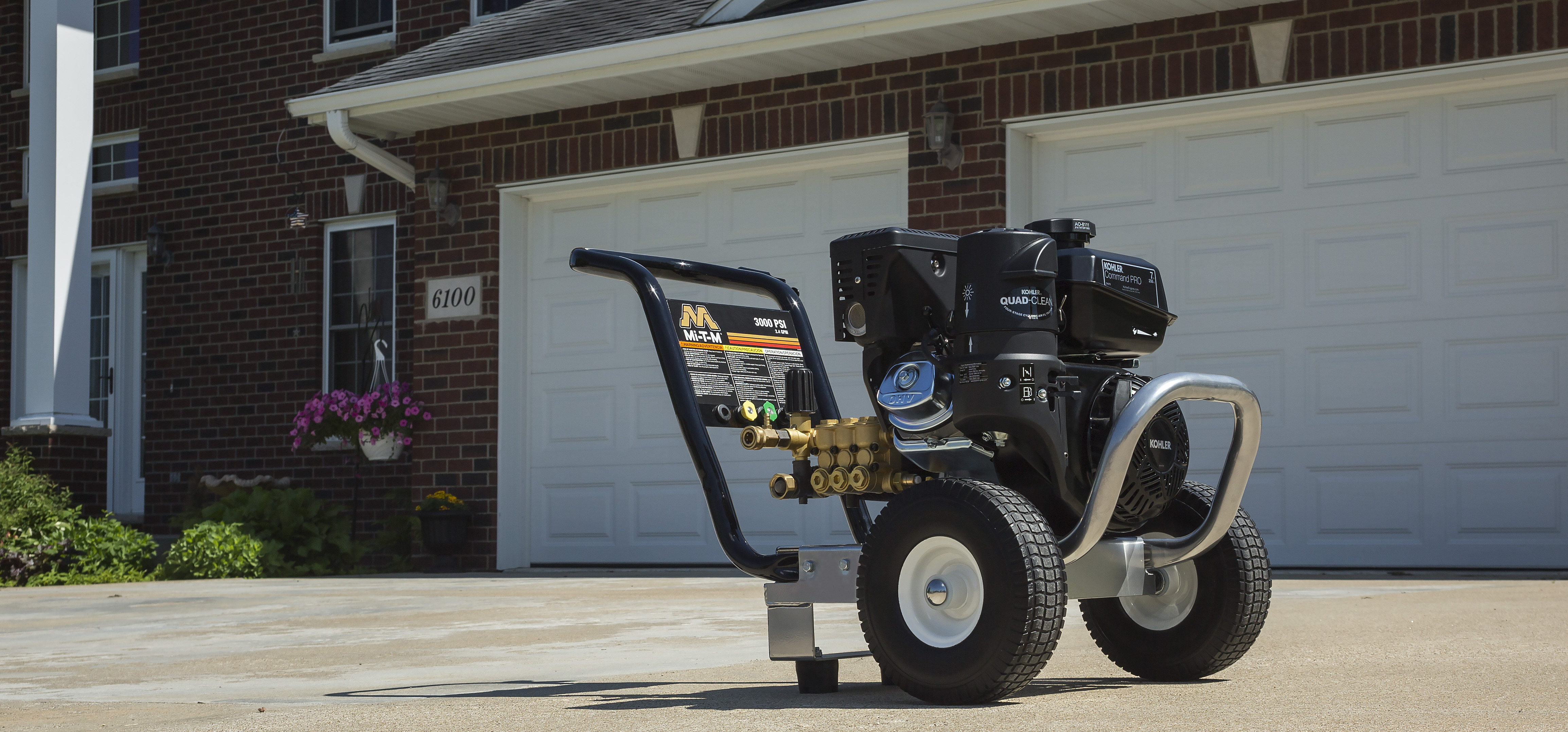 Designed to easily handle tough cleaning jobs, the WP Series is great for blasting away mud and muck and is great for cleaning jobs on the farm, around the home, or at a small business. The Mi-T-M Work Pro® Series pressure washer features dynamic settings that allow you to wash a variety of surfaces, from something as hard as concrete to something as soft as vinyl. Because it's mounted on an extremely strong frame and has wheels, the portability of this pressure washer is easy for every user. If you're hosting a grad party, bonfire, bbq, trying to sell your home, or anything in between, you can definitely use a pressure washer to make the job easier and see better results.
Enter Today
Don't wait! Take a few minutes and enter now on our Facebook page. Good luck!