There are several pressure washer nozzles available depending on your cleaning task. This video will show how to choose the right pressure washer nozzle to get the job done quickly and efficiently.
If you are not sure you are using the correct nozzle for the job, test in an inconspicuous area first.
Nozzles We Cover
Red Nozzle (0 Degrees)
The red nozzle will be helpful for projects needing a small, very concentrated stream of water. This nozzle can remove stains from concrete or metal.
Do not use this nozzle on wood or siding, as the powerful stream will damage a soft surface.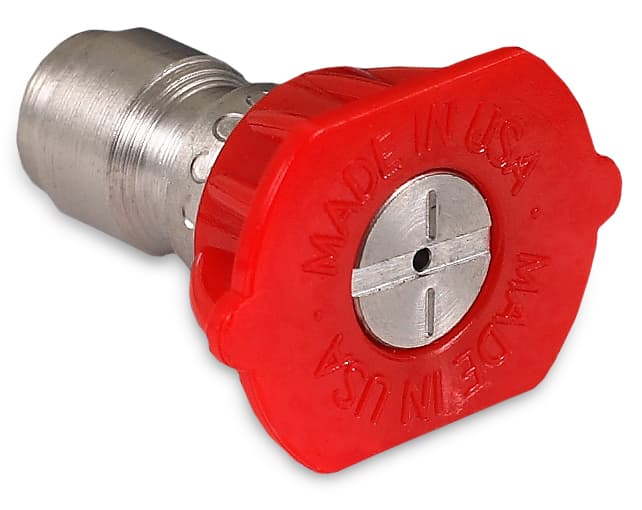 Yellow Nozzle (15 Degrees)
The yellow nozzle should be used in cases of surface preparation. This nozzle does a great job of removing dirt, mold, mildew, or paint. It is safe to use on most surfaces, including siding.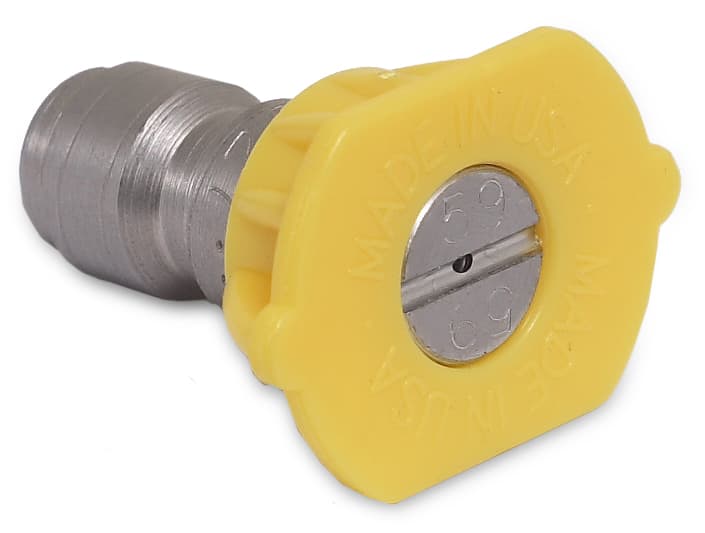 Green Nozzle (25 Degrees)
Use the green nozzle to sweep away dirt or mud. It can also move leaves from driveways, sidewalks, and decks.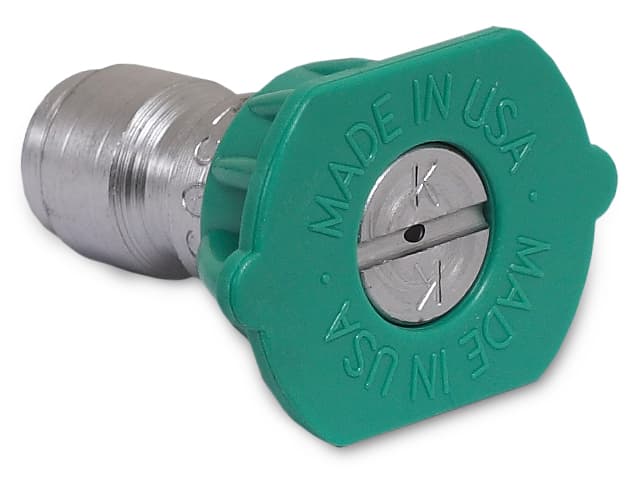 Black Nozzle (Detergent)
The black nozzle is a low-pressure, detergent nozzle. On cleaning projects, use this nozzle to apply soap to surfaces.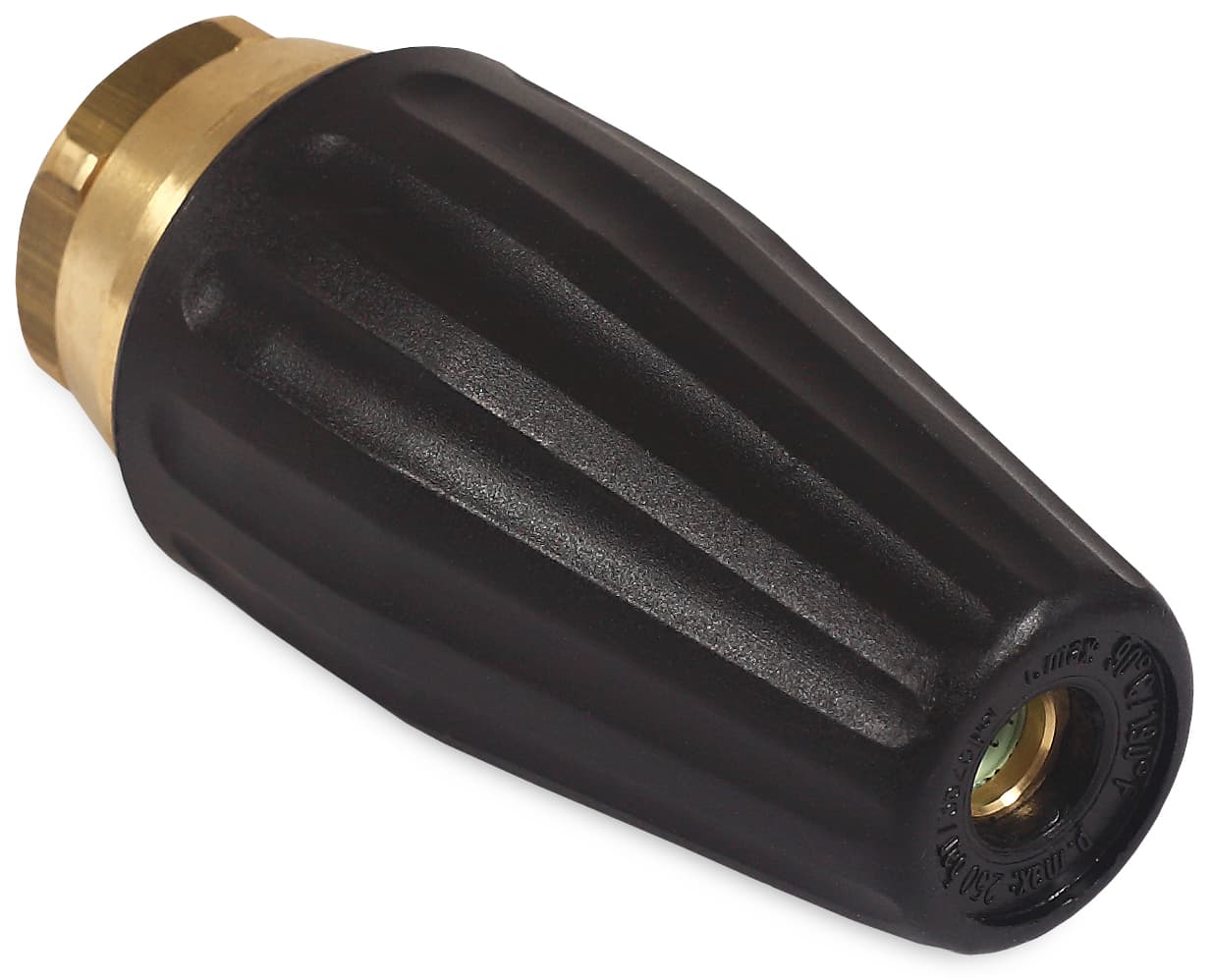 Rotating Nozzle
A rotating nozzle is sold as an accessory through Mi-T-M and produces a jet stream between 5000 and 9000 RPMS of cleaning power. This nozzle can increase cleaning output by 50% and decrease the project time.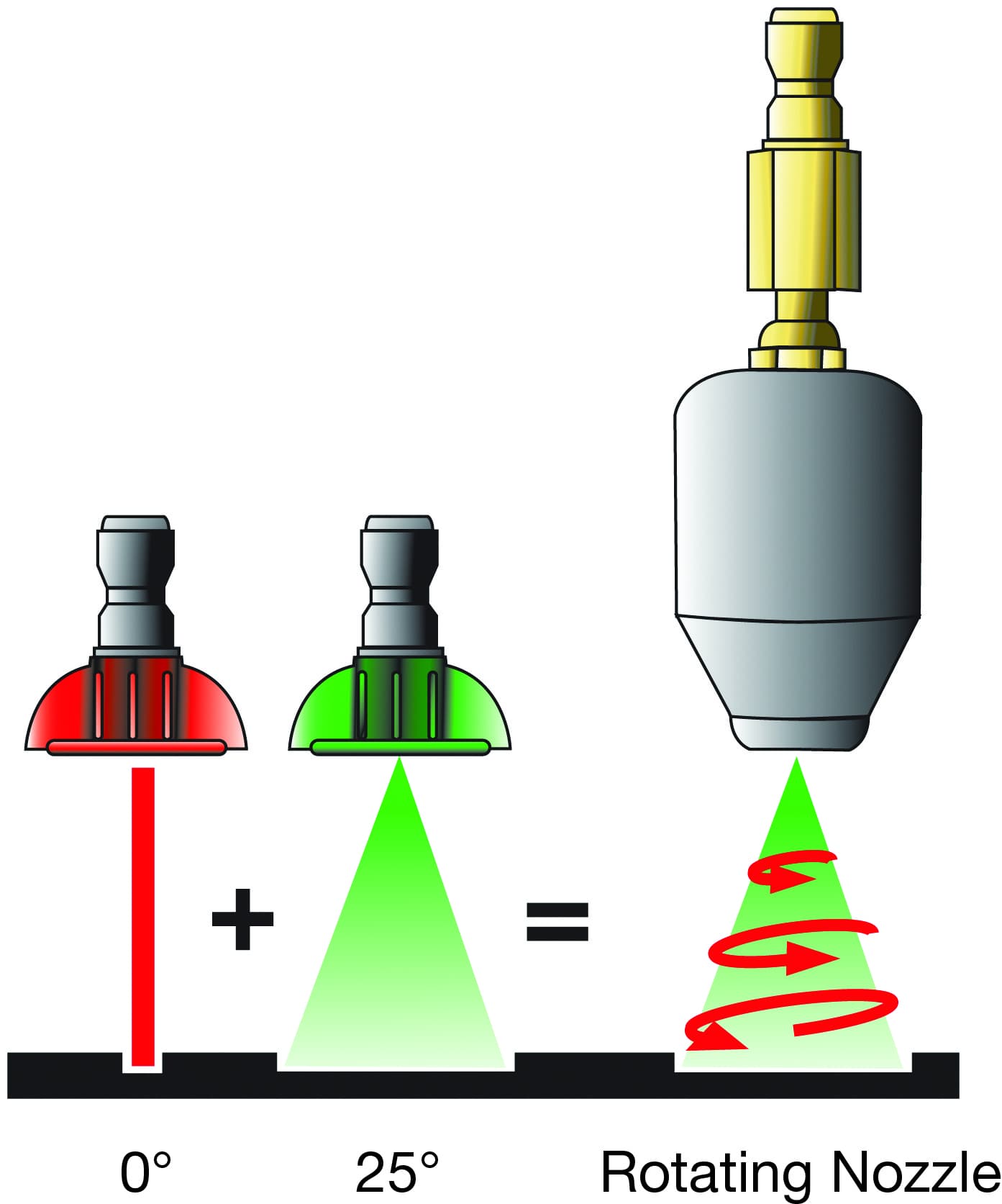 Long Range Detergent Nozzle
Detergent can be applied up to 30 feet with this accessory. It is the perfect tool for projects high above the ground.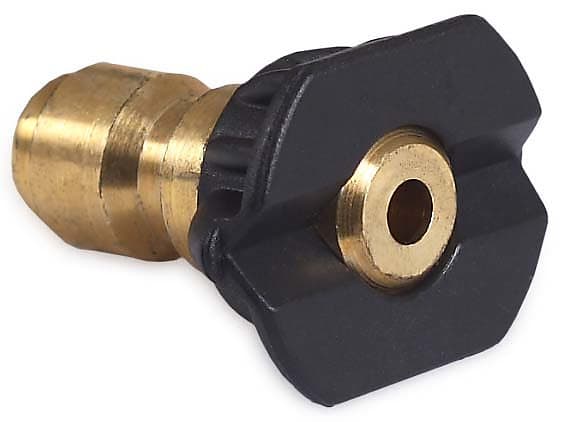 Need Help?
Contact Mi-T-M today to learn more ways we can help you and your business.