Mi-T-M offers several nozzles for use with your pressure washer, giving you a choice of spray angles and pressures that work best for your cleaning task.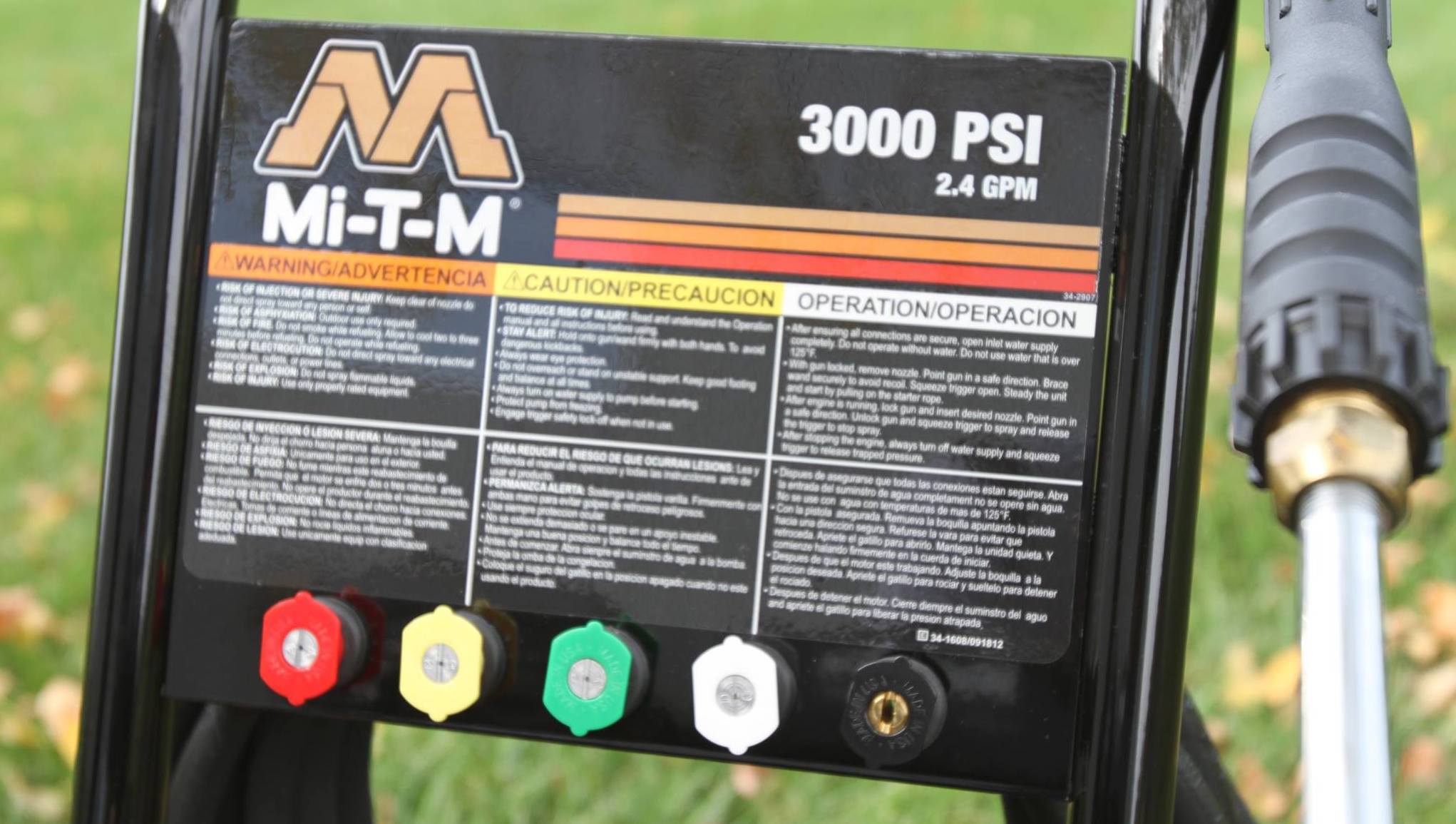 Red-Colored Zero Degree Nozzle
Delivers a small, very concentrated stream of water. This nozzle is typically used for removing tough stains and debris from concrete and metal. Do not use this nozzle on wood or siding as this stream is very strong and powerful, and can damage a soft surface.
Yellow-Colored 15 Degree Nozzle
Typically used for surface preparation such as removing dirt, mildew or paint, and can be used on most surfaces.
Green Colored 25 Degree Nozzle
Best used to sweep away dirt and mud. Use it to sweep away leaves from decks, driveways and sidewalks.
White Colored 40 Degree Nozzle
Great to clean most surfaces safely. Perfect for siding, windows and vehicles
Black Colored Nozzle
A low pressure detergent nozzle. Use this when applying detergents for your cleaning projects.
Rotating Nozzle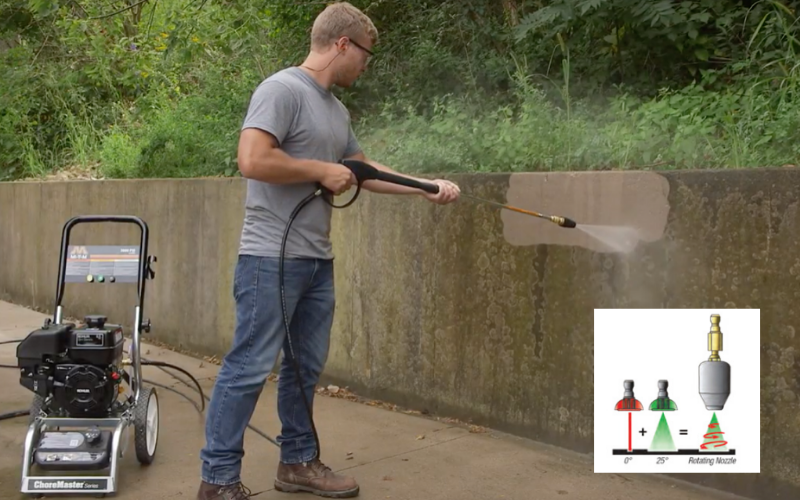 The rotating nozzle is sold as an accessory for Mi-T-M pressure washers. The water rotates in a circular motion to produce a jet stream between 5,000 to 9,000 rpm of cleaning power. It has a rotating, zero-degree impact, and expands to a 15-degree wand pattern. You can expect to increase your cleaning output by 50 percent, cutting your cleaning time in half.
A long-range detergent nozzle, also sold as a pressure washer accessory, will apply detergent up to 30 feet, and is perfect for those areas high above the ground.
If you are unsure of which pressure washer nozzle is best for the cleaning job you are doing, test in an inconspicuous area first.
Thanks for watching this tutorial on power washer nozzles. For more tutorials on how to use a pressure washer and other pressure washer tips, visit our channel on Youtube.