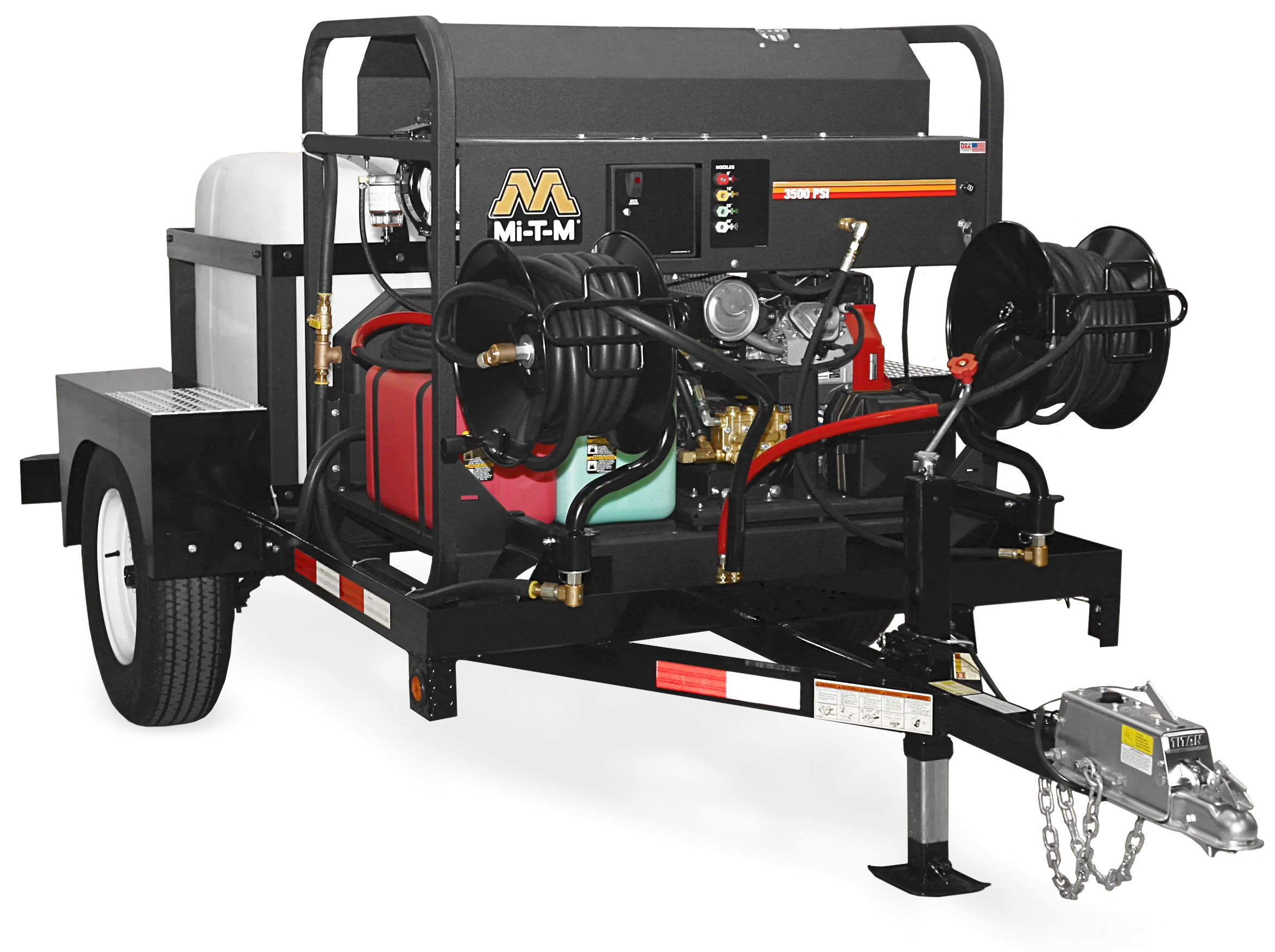 Single-Axle Trailers
Single-axle trailers weigh less so they're more economical to tow, cost less to buy, and are easy to maneuver. Customize a unit with a Mi-T-M pressure washer to fit your specific application and get the jobs done quickly, wherever that may be. Need a dependable trailer for your business? Mi-T-M is the one to count on.
View Single-Axle Trailers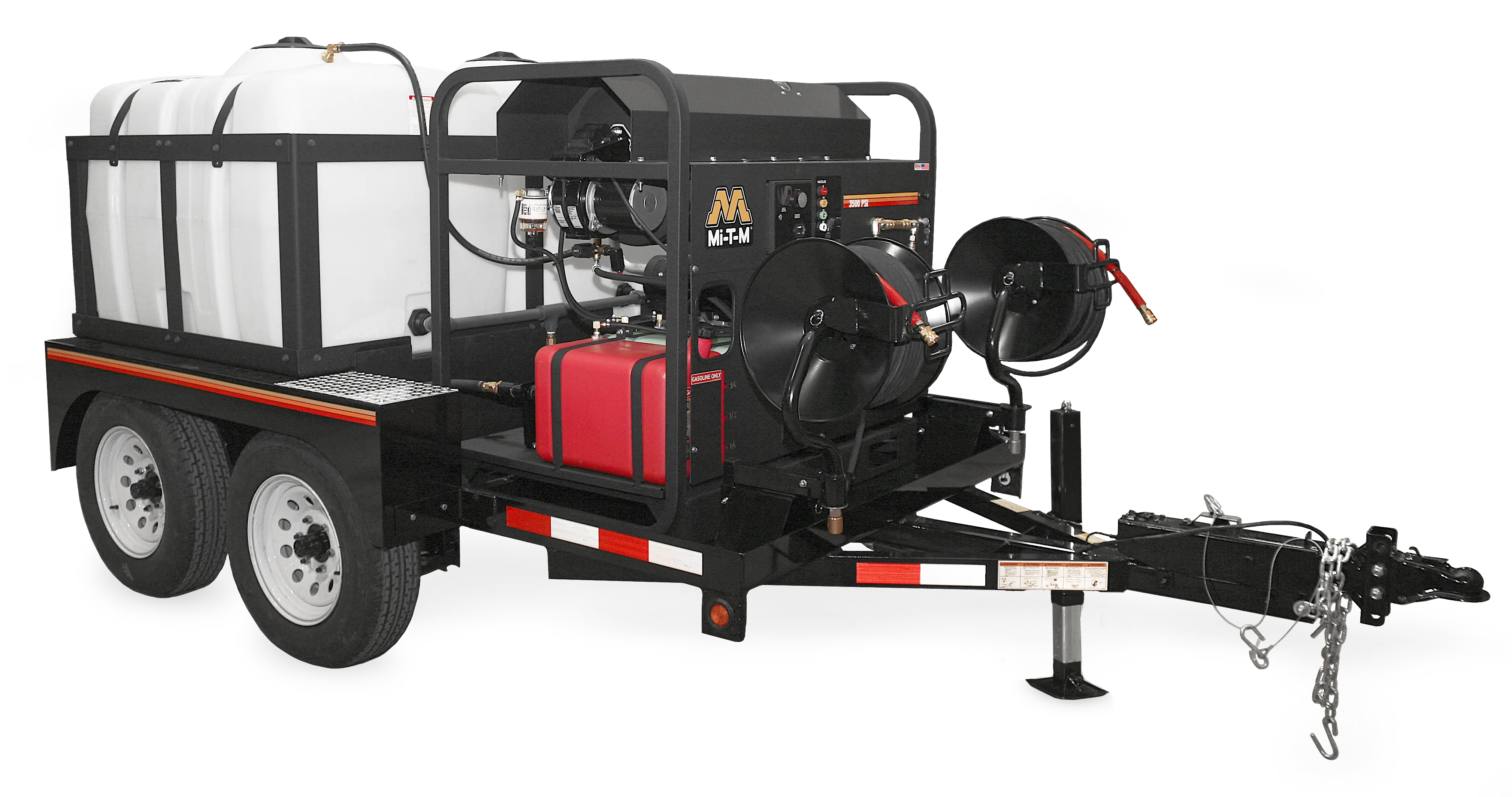 Dual-Axle Trailers
Dual-axle trailers have two axles placed in close proximity to help evenly distribute the weight of cargo. Double water tank capacity is possible with dual-axle trailers as well as storage areas under water tanks. Paired with a heavy-duty Mi-T-M pressure washer, these double axle trailers are used by heavy duty construction contractors, factories, well drillers, mines, military bases, road builders, contract cleaners, shipyards, municipalities and food services who don't have time to waste on inferior equipment.
View Dual-Axle Trailers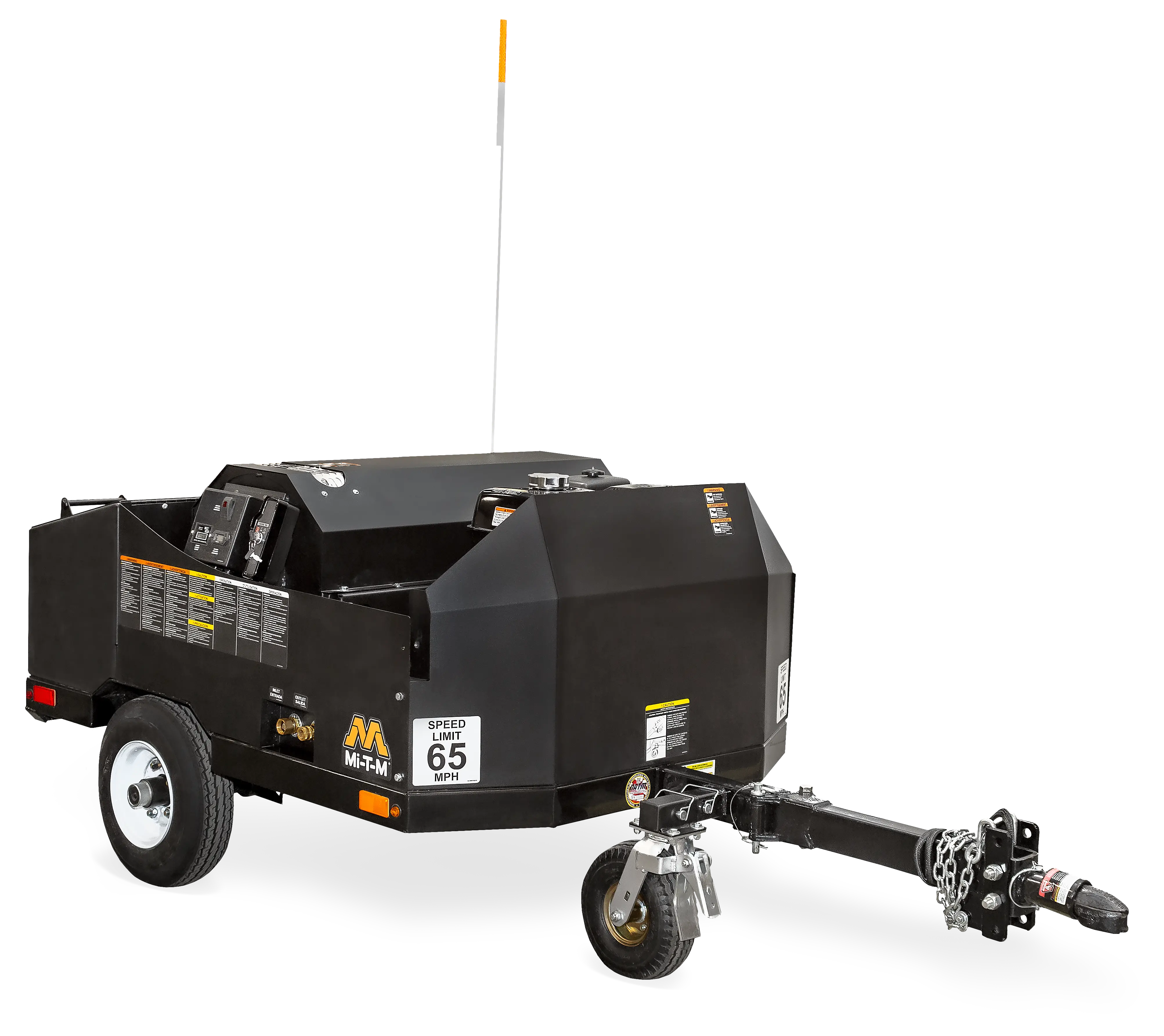 Hot Water Mini Trailers
The compact design of the Mi-T-M hot water mini trailer offers ease of transport without sacrificing powerful cleaning capabilities. This trailer package is engineered with a durable powder coated steel frame, a rear locking storage area and an industrial 4000 PSI belt-driven pressure washer.
View Hot Water Mini Trailers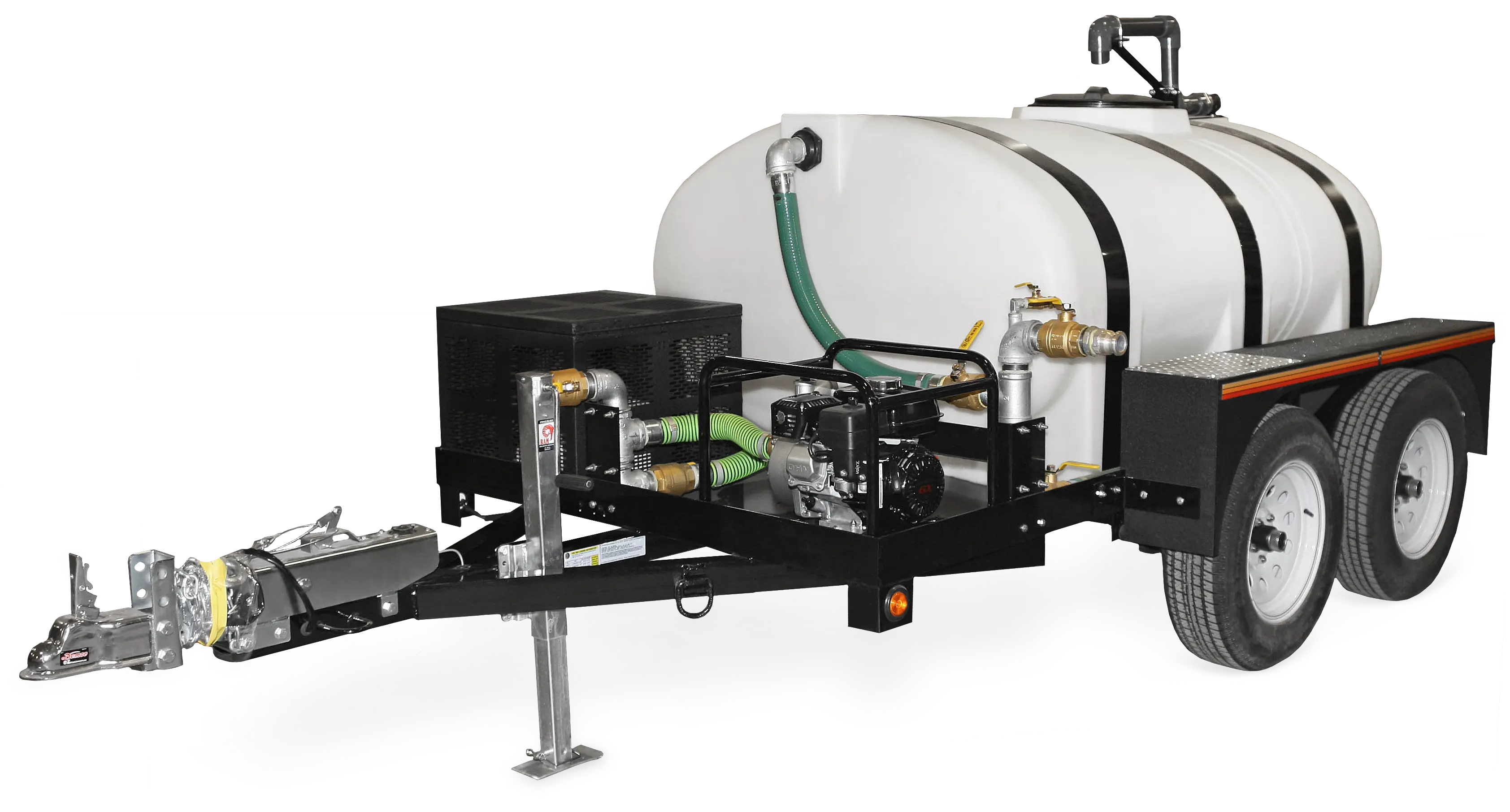 Water Trailers
The dual-axle water trailer features a 510-gallon water tank and features rear spray, fire and garden hose hook-ups and hydrant fill capabilities. It is great for dust control, cleaning parking lots and transporting water to remote locations.
View Water Trailer Trailers
Trailer FAQs
We know pressure washer industrial trailers and how to customize them with the right equipment to fit your needs. Here you'll find the answers to some of the most common questions we're asked about our trailers.
Are your trailers DOT-approved for highway travel?

Yes, all Mi-T-M trailers are DOT approved and come with proper brakes, hitches and sealed lights.
What size water tanks are available with your trailers?

Water tanks that come with the single and dual-axle trailers are either a single 200 gallon tank or two 200 gallon tanks. The hot water mini trailer does not come with a water tank. The water tank on the PWR Series is a single 200 gallon tank.
Do you offer trailers with a cold water pressure washer?

All hot water pressure washers that are mounted on trailers packages can be used as cold-water pressure washers. You simply do not use the burner to heat the water.
Can your water trailer be used to pick up unwanted water?

Yes. A Mi-T-M semi-trash pump can be used to draw unwanted water. Simply connect the hose to the pump and attach the filter to the other end. Submerge the hose and open the valves. Once you start up the engine, and the tank will begin to fill.