Two Stage Gasoline 30-Gallon - AGW-SM14-30M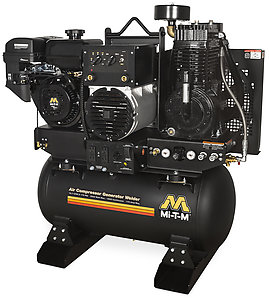 Click for larger image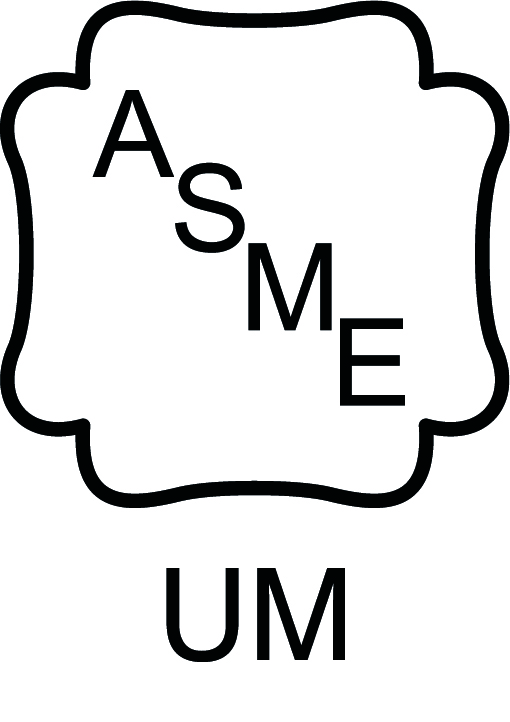 Limited Warranties:
1 Year Mi-T-M Engine
2 Year Alternator
2 Year Pump Exchange
AGW-SM14-30M
Dependability of high quality equipment is vital in every industry, so is working with equipment that can save both time and money. The combination air compressor, generator, and arc welder is the ideal tool for field repairs in remote locations. Save room on your service truck with this versatile all-in-one solution.
AGW Series Operation
Generator Mode: AC current only · Selector switch set to idle down · Switch is set to full throttle
Welder Mode: DC current only · Engine must be running full throttle · Selector switch must be set to full throttle
Features
Compressor Pump: Splash lubricated · Stainless-steel braided discharge hose · Large canister intake filter · Oil level sight indicator
Generator: Brush-type 2 pole 120V/240V alternator · Total harmonic distortion (THD) less than 6% · 100% copper windings
Welder: Amperage selection switch, 170A maximum
Frame: Powder coated ASME receiver tank · 16-gauge powder coated two-piece belt guard
Components: Regulator and two gauges for tank and outlet pressure · Manual drain valves for proper maintenance · 16.5-inch fly wheel
*Equipped with 150-PSI maximum rated regulator.
Specifications
Displacement/ Engine

420cc Mi-T-M OHV with Electric Start - Battery and Battery Cables Not Included

Rated Speed

3600 RPM

CFM @ 90 PSI

16.4

CFM @ 175 PSI*

15.7

Compressor

Two Stage, Cast Iron

Tank Size

30-Gallon Receiver Tank

Max. AC Output

5000 watts

Rated AC Output

4500 watts

Alternator Wattage: Cont. On-Load @ 90 PSI

3000 watts

Alternator Wattage: Cont. On-Load @ 175 PSI

2500 watts

Frequency/Voltage

60Hz/120V/240V

Max. Amps (120V/240V)

41.5/20.8 Off-Load

Cont. Amps (120V/240V)

37.5/18.8 Off-Load

Receptacles

(2) 120V, 20A GFCI Duplex; (1) 120V/240V, 20A Twist Lock

Duty Cycle (10 Min. Run Time)

150A @ 100%

DC Voltage

50-170A Working Range

Fuel Tank

1.85 gallon
Weights & Dimensions
Net Weight

585.00 lbs.

Shipping Weight

650.00 lbs.

Length

46.00 in.

Width

22.00 in.

Height

47.00 in.
Options
IX-0001 Vibration Isolator Pads

Isolators protect the unit from vibration during use; recommended for models that are mounted in service truck applications

AX-0070 Battery Tray, Box and 2-Foot of Cables

Attaches to engine side of unit
Videos
Links / Blog Articles