Elite Series Propane Directional Heater - MH-0175-0MDH
Click for larger image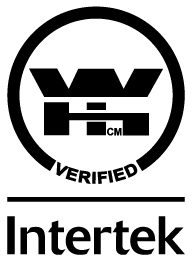 MH-0175-0MDH
Available in both propane and natural gas, the Elite Series directional heaters are ductable and great for large or small area applications. Providing worry-free heating or air circulation for wide areas, the Elite Series portable heaters are perfect for tents, party applications and construction sites.
Frame: Durable powder coated outer casing and side lifting handles
Components: Thermostat control with 20-foot cord · 15-foot hose and regulator assembly · Independent fan and burner controls for simple operation · Totally enclosed flame · Electronic ignition · Operates as a fresh air circulator or a heater
Specifications subject to change without notice. Use in accordance with any and all state or local codes, regulations and /or ordinances.
Please see heater "Owner's Manual" included with each heater for a complete list of important safety information. These specifications are estimates only.
Important Notes:
·Not for use in residential living area or inadequately ventilated areas
·Proper ventilation required during operation
·Extremely hot during operation. Keep children, animals and all combustible objects away from heater
Specifications
Heat Output

175,000 BTU

Hot-Air Flow

1,200 CFM

Fuel

Propane

Fuel Consumption

8.75 lb./hr.

Electrical Requirements

115V, 60Hz, 1Ø

Amps (Starting/Cont.)

8.4 / 3.6 Amps

Suggested Tank Size

100 lb.

Inlet Gas Pressure

11 in. WC

Temperature Rise (Above Ambient)

140°F

Dual-Fuel Heater

No
Weights & Dimensions
Net Weight

164.00 lbs.

Shipping Weight

193.00 lbs.

Length

30.62 in.

Width

18.25 in.

Height

31.12 in.