If you're planning a painting project, it's important to understand that proper preparation is an essential step in the painting process. A new coat of paint is only as stable as the surface underneath. Peeling or flaking paint should always be removed prior to applying a fresh coat of paint.
Pressure washing is one way to remove paint from wood, metal, concrete, and other exterior surfaces. Because of the high pressure levels, it can be very efficient and can drastically cut the time to complete this task. Selecting a pressure washer with a range of 2,000 PSI to 4,000 PSI will give you the most effective power for removing peeling paint.
Proper Preparation → Follow these Safety Precautions
As with all power equipment, always wear safety glasses and closed toe shoes.
Prepare the area around the structure you are working on.
If necessary, cover all outdoor fixtures and make sure all windows and doors are shut.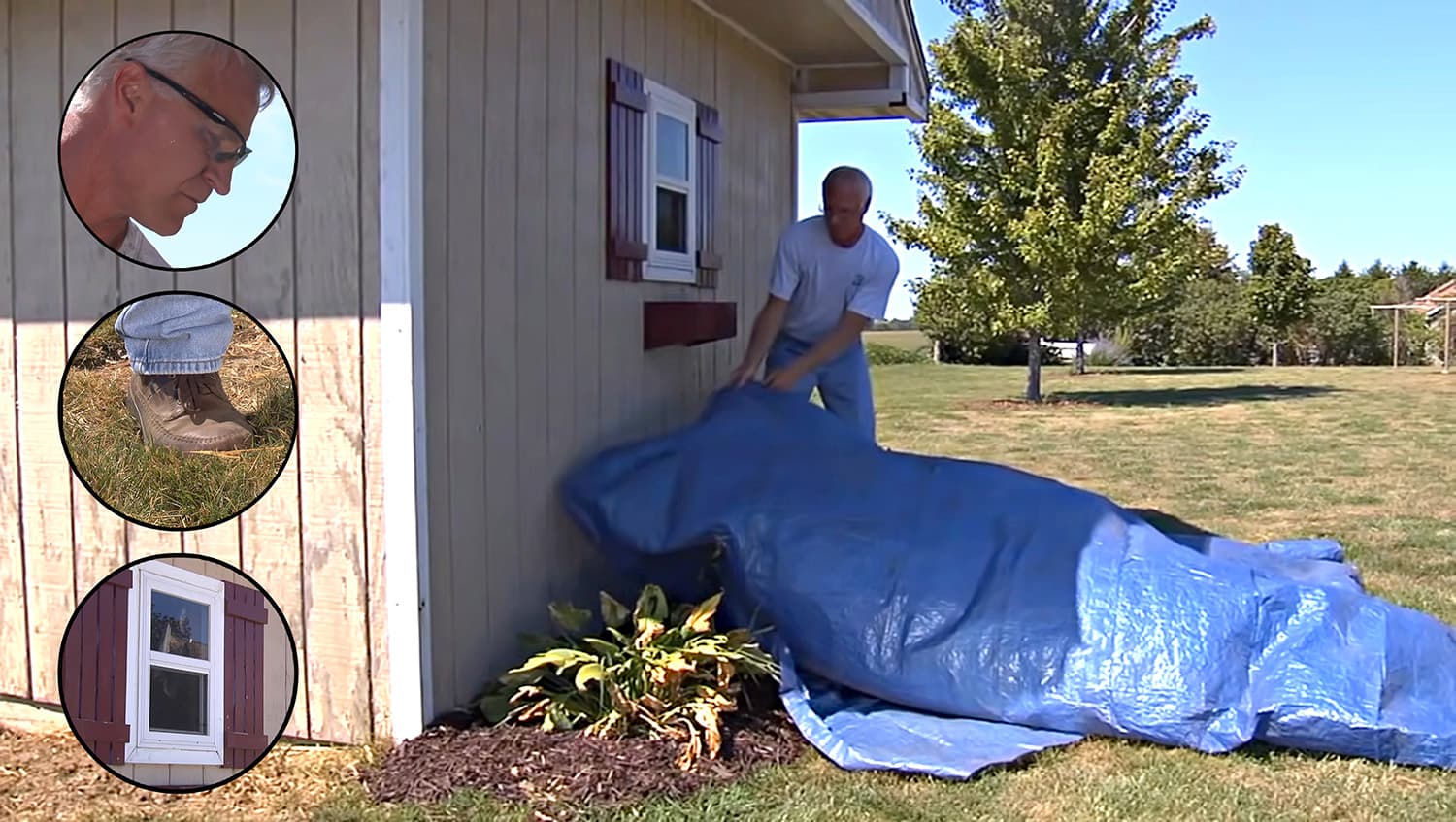 Methods → Use correct equipment at a safe distance
It's very important that you use the correct nozzle or you can quickly damage the surface.
The yellow 15 degree nozzle is the best choice for this task.
Hold the gun and wand firmly at an angle, while maintaining a distance of approximately 12 to 18 inches from the surface.
This will allow the spray to get under the layers of paint without damaging the surface.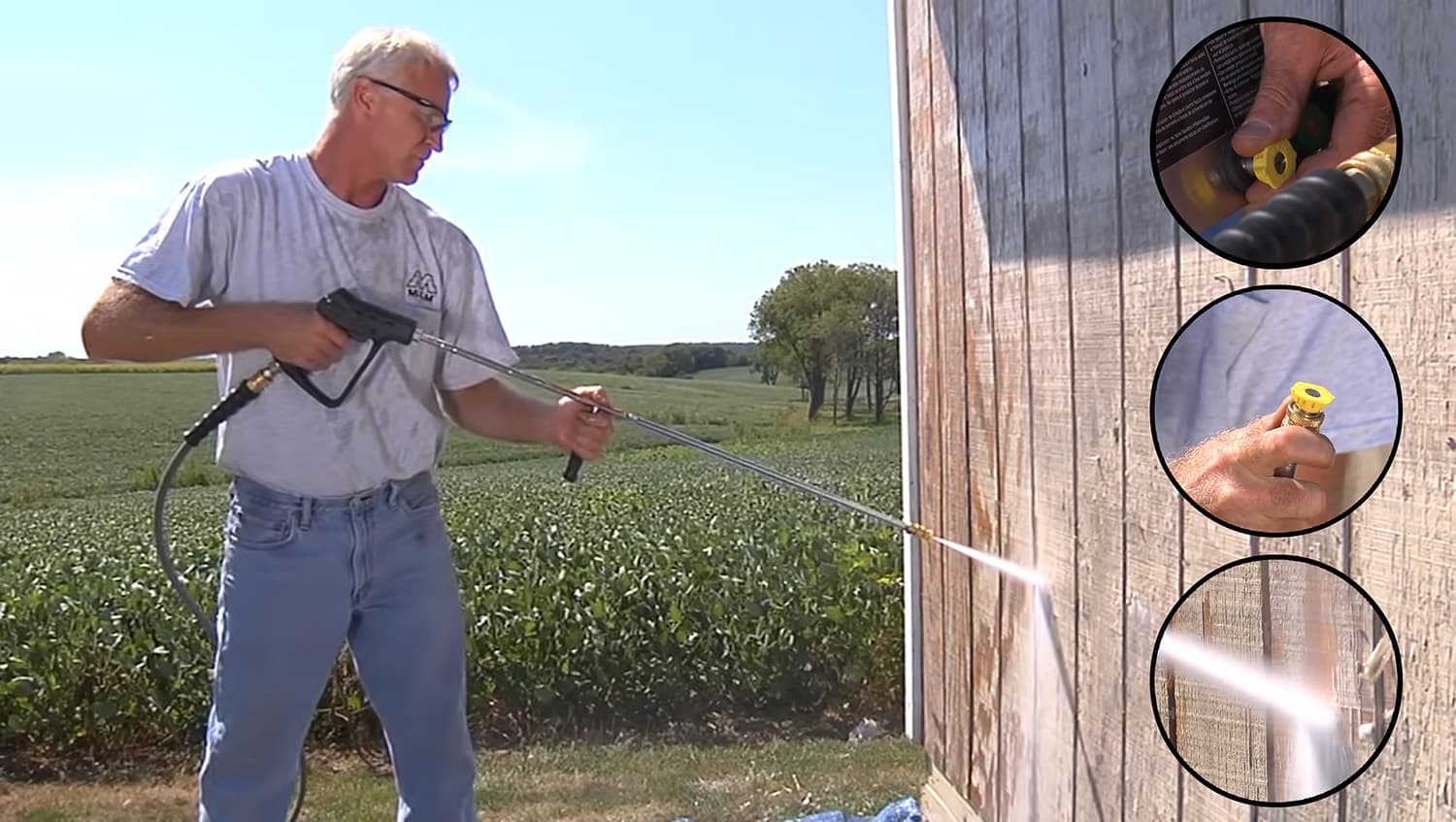 The key is to work in sections and keep the nozzle moving at all times.
Spraying in a downward and sweeping motion will direct the paint chips away from the surface.
If stripping paint from a wood surface, be sure to move the nozzle along the grain of the wood.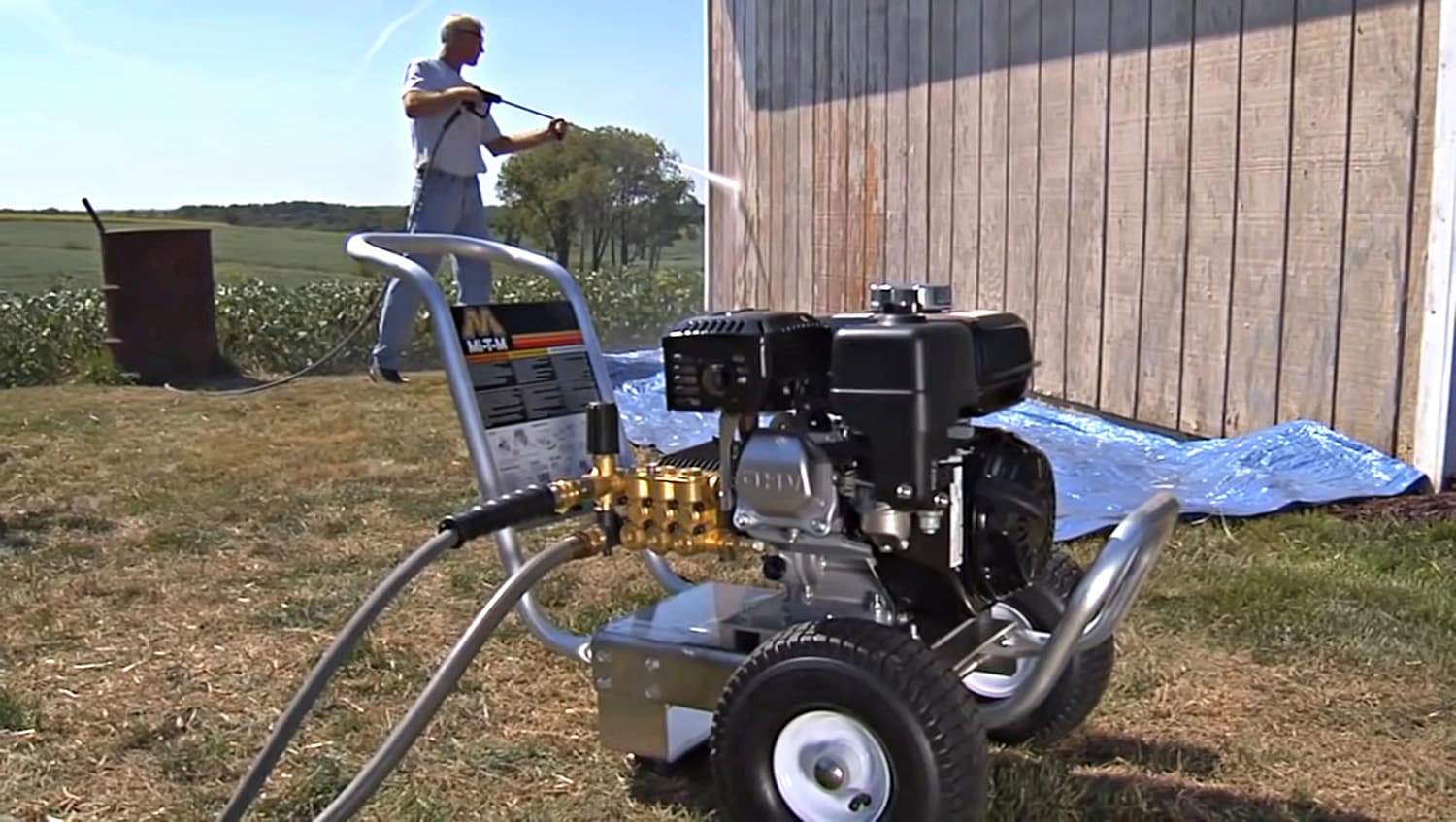 After Pressure Washing → Follow these steps before painting
It is not necessary to strip all of the paint.
Therefore, once the surface has dried completely, you may need to scrape or lightly sand any loose paint that was not removed with the pressure washer.
Depending on the surface type, you may need to wait for several days before you can begin to repaint.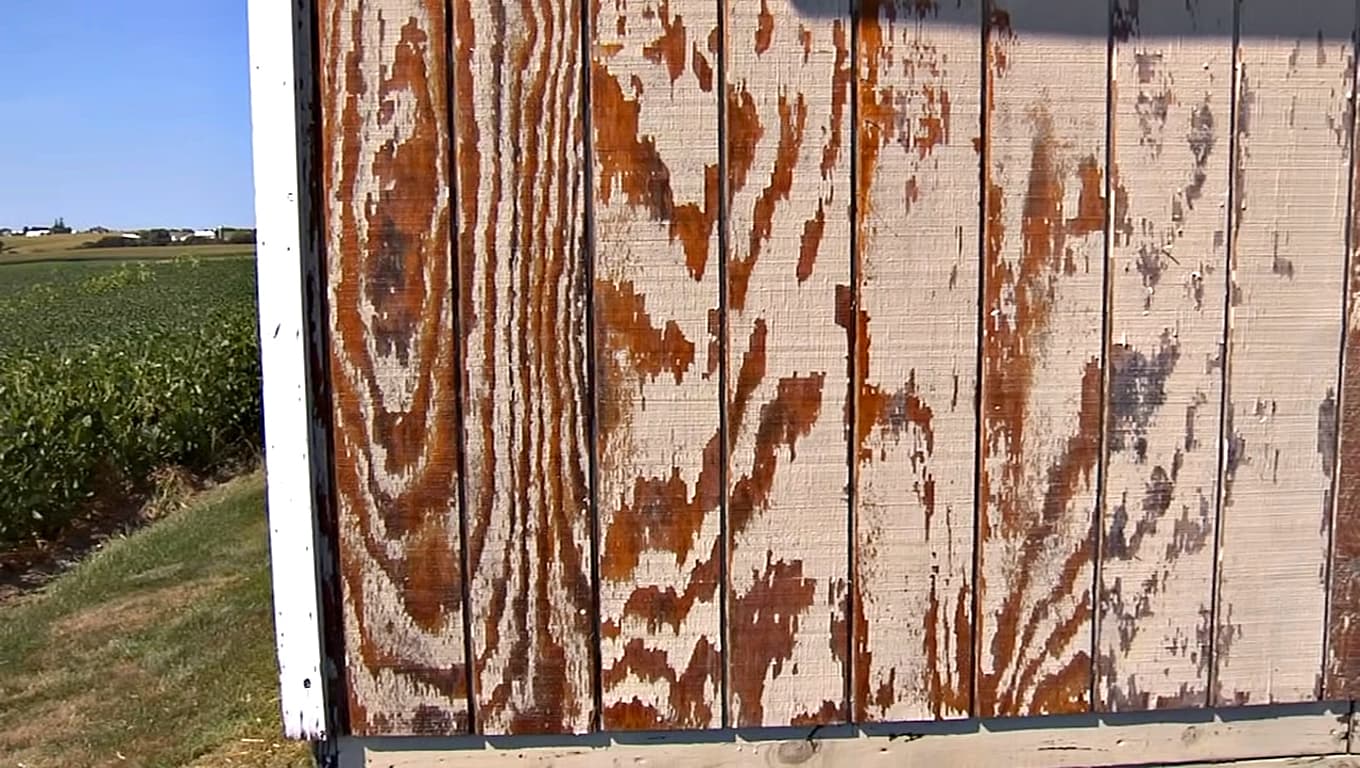 Need Help?
Contact Mi-T-M or find a service center near you if you're having issues with your Mi-T-M pressure washer.