TNT Sales and Service of Hinton, Iowa has enjoyed a lot of success with the new Mi-T-M pressure washer mister combination unit.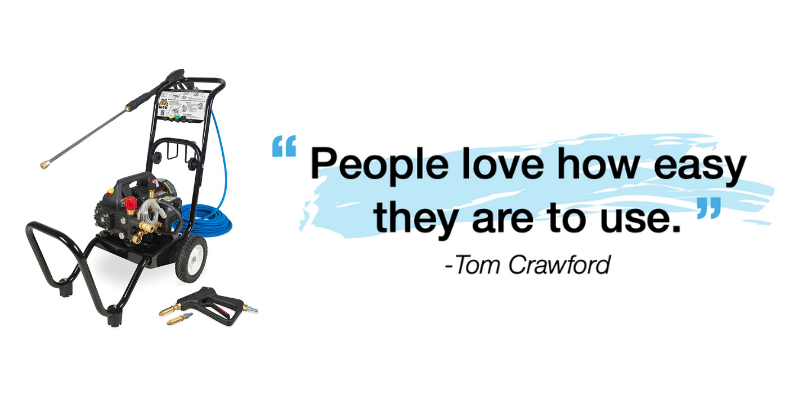 To date they have sold over 250 units. Initially TNT sold misters to parks and small towns who wanted to get their outdoor venues opened. Now they are selling to a wide range of customers including churches, schools, gyms, ambulance services and emergency management.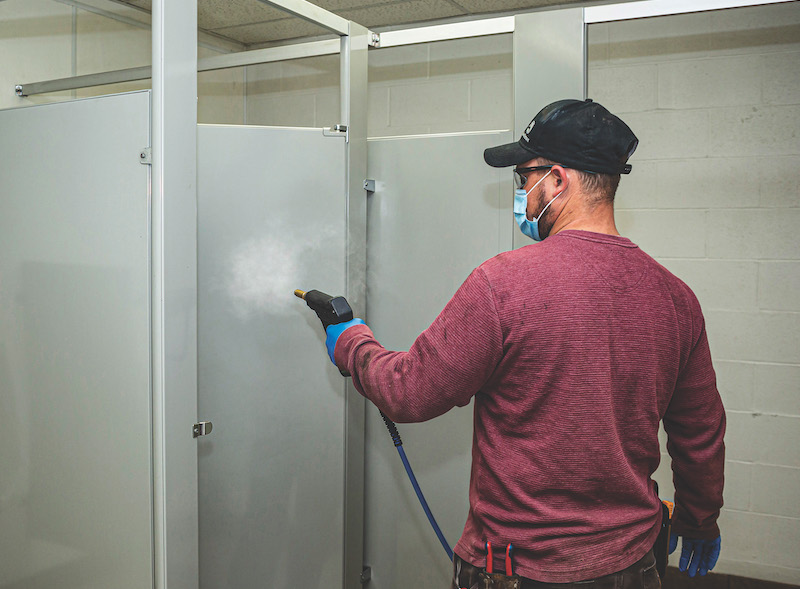 Tom Crawford, of TNT tells us that he sells the mister combination in two configurations, on a skid to be mounted on a gator and on a Rubbermaid utility cart. "We added a hose reel to both and a gun-hose swivel to make it easy for the customer." The feedback he's gotten from his customers is very positive.
The team at TNT created their own video early on to show people how to use it and promoted it on their website and Facebook page, but according to Tom, "word of mouth" has been the best marketing tool so far.

Nick Slavik has been a part of the painting and restoration industry for 28 years. Starting at such a young age was a challenge for Nick, but once he got to dictate his own path he fell in love. In fact, he loves what he does so much he decided to start up his own company Nick Slavik Painting and Restoration Co. 13 years ago, where he has worked relentlessly to make a name for himself. 
Nick Slavik does everything he can to ensure his clients receive the greatest value. He specializes in large residential historic restorations, interior fine finishing, and exterior wood restoration such as decks, fences, and log/wood homes. Slavik and his team also work large scale commercial and industrial projects.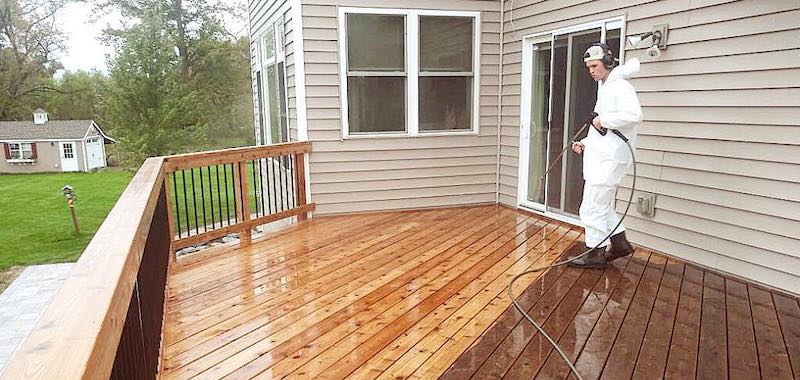 While visiting his local Sherwin Williams store, Slavik first laid his eyes on a Mi-T-M power washer and was instantly impressed. The sturdiness and quality stood out to him, which is why he made his first purchase and never looked back. Looking forward, Slavik now owns three Mi-T-M pressure washers that he uses to facilitate washing and chemical restoration services.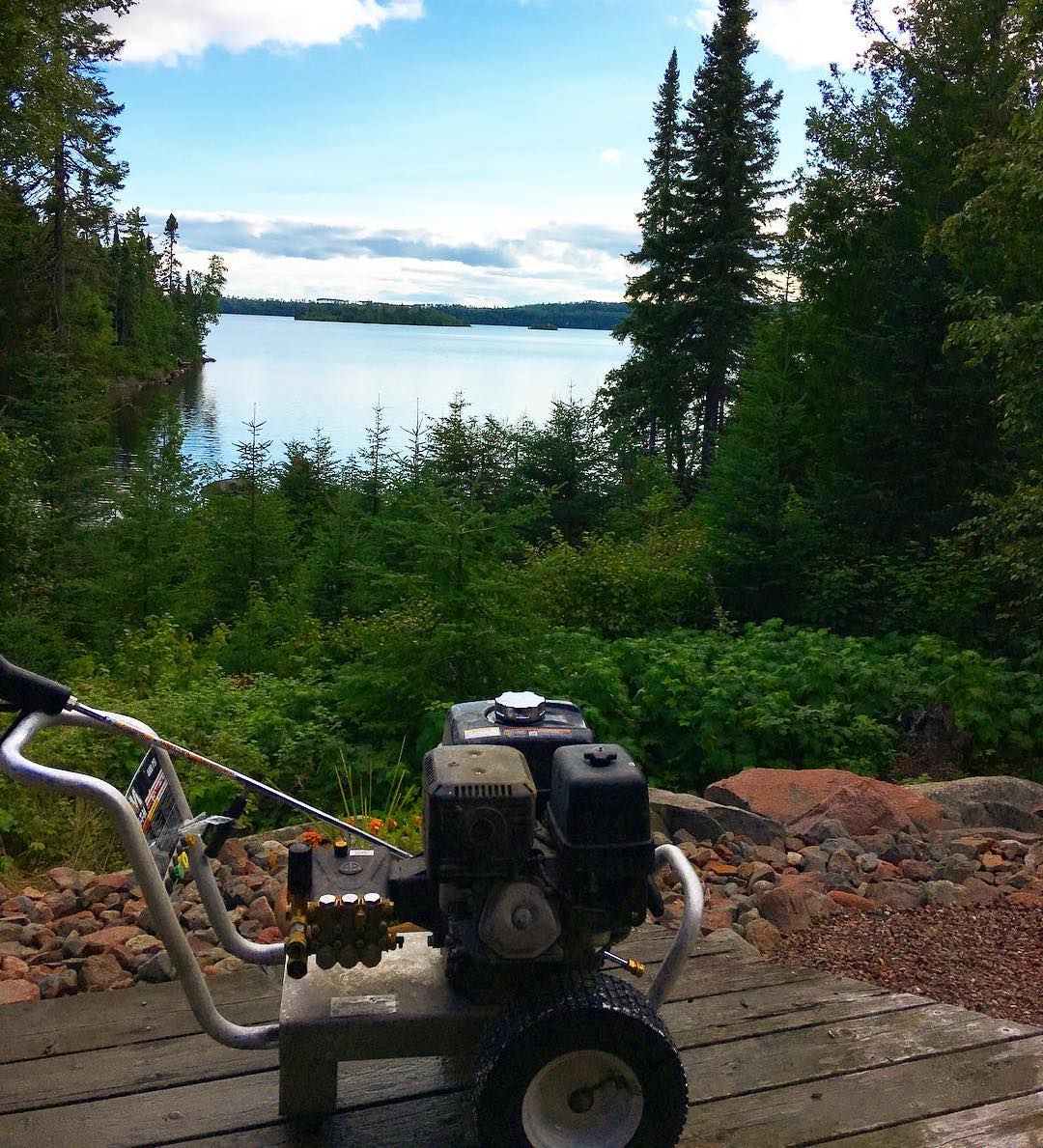 When it comes to choosing his equipment, Slavik does his research, looks for the really good stuff, makes an informed decision then makes the purchase in hopes to never think twice about it. Slavik wants the best for his company. He wants the equipment that is well made, works as advertised, easily maintainable, and never fails. That is why he chooses to continue working with Mi-T-M units and his local Mi-T-M dealer. 
"The best compliment I can give these units is that I don't think about them. They are the most reliable employee I have. Never sick, always overperforms. They never disappoint."
If Slavik has any advice for future buyers, it's to "invest in the good stuff and never worry about it."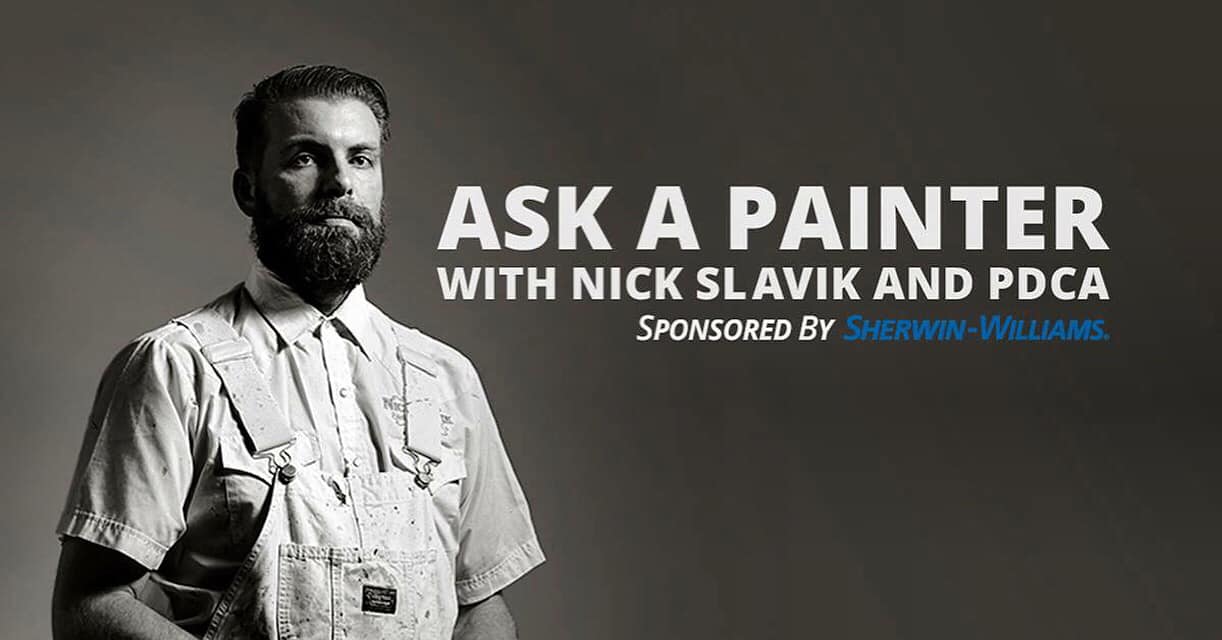 Nick Slavik Painting and Restoration Co. is a premier painting contractor for New Prague and the surrounding area. Make sure you also check out their Facebook Live series "Ask a Painter." This Facebook show is where you can ask questions and Slavik uses his two decades of knowledge to answer. Slavik goes live on this Facebook page every Friday.