In the world of industrial cleaning, efficiency and versatility are paramount. Dust, debris and spills are a common occurrence and the need for a reliable cleaning solution is undeniable. This is where wet/dry vacuums make the difference and Mi-T-M offers some of the quietest on the market. They are ideal for residential applications, home workshops, jobsites and repair shops, and come in 9, 13 or 18-gallon models.
All three models of wet/dry vacuums from Mi-T-M have a self-cooling motor design with quiet operation. They have multiple uses around the home or workshop:
Dry Debris Cleanup: Whether it is dust, metal shavings, wood chips or other dry particles, wet/dry vacuums are designed to handle it all. They come equipped with powerful suction and efficient filtration systems to capture fine particles and larger debris.
Liquid Spill Cleanup: Liquid spills are bound to happen in residential and industrial settings, and when they do, you need a vacuum that can swiftly and safely clean them up.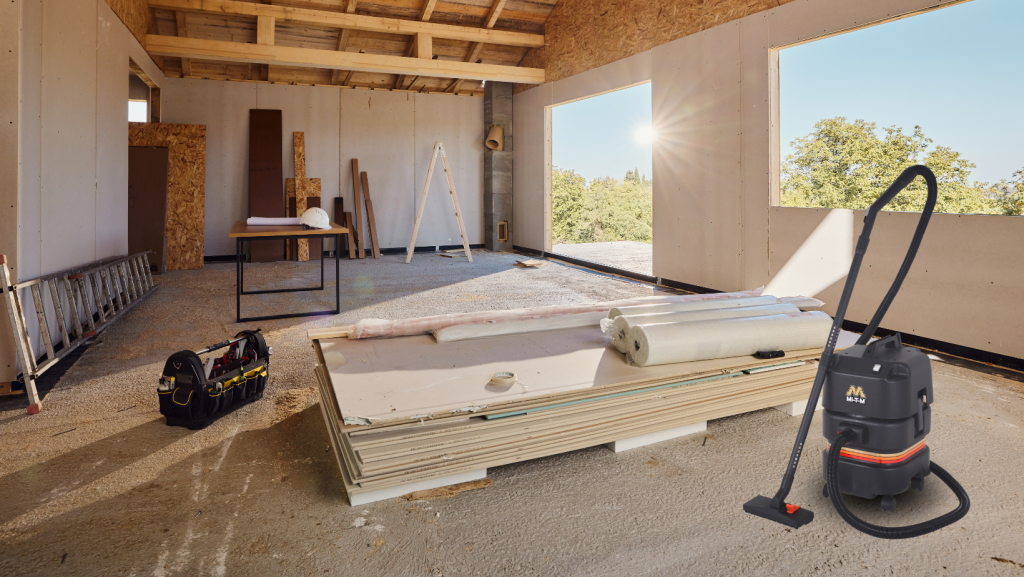 The versatility of wet/dry vacuums make them indispensable in various applications. Some common applications include:
Residential: wet/dry vacuums make residential chores more manageable including general household cleaning, garage cleanup, vehicle detailing, pet cleanup and more.
Manufacturing Facilities: wet/dry vacuums can be used to efficiently clean dust and debris built up during the manufacturing process to ensure a safe and clean workspace.
Construction Sites: wet/dry vacuums can be used to easily remove anything from dry construction dust to wet cement or paint spills.
Automotive Workshops: wet/dry vacuums can be used to both detail vehicles and to clean up other debris that are common in automotive repair shops.
Food Processing Plants: wet/dry vacuums can be used to clean up wet and dry food particles, keeping food processing plants clean and in compliance.
Warehouse and Distribution Centers: wet/dry vacuums can be used to clean a wide range of materials in warehouse and distribution centers.
Mi-T-M's wet/dry vacuums multi-functionality and efficiency reduces the need for multiple cleaning tools, saving time and effort. They are an essential tool for maintaining clean and safe residential and industrial work environments.
Mi-T-M's knowledgeable Sales Support Team are available to answer any questions and will help you find the right size wet/dry vacuum for your specific needs. Contact us at (800) 553-9053 or find a dealer near you.