Professional contractors in the construction, painting, and cleaning industries often need a piece of industrial equipment that isn't part of their own inventory, and that's when they look to rentals. Rental businesses know that time is money to their customers so they make sure the equipment they rent is rugged and reliable and that's why they choose to rent Mi-T-M equipment.
Mi-T-M industrial equipment is built with the contractor in mind, so whether they own Mi-T-M equipment or rent it, they know it will stand up to whatever application they use it for. You've often heard that "Mi-T-M equipment is built to last" and that is what both rental businesses and contractors depend on. Rental business not only want their customers to have a positive experience each time they rent equipment, they want to know they are investing in equipment that stays out of the repair shop.

Rental Outlook
Contractors are expected to rent more in the coming year, according to the American Rental Association. With supply chain shortages and the increased cost of goods, contractors know the ability to rent the best equipment is now more important than ever, and rental businesses know Mi-T-M equipment is the best in the industry.
Manufactured in the USA, with uncompromising quality, all Mi-T-M equipment goes through a rigorous testing process to make sure it withstands the tough environments contractors work in so there is no need to worry about downtime when renting Mi-T-M equipment.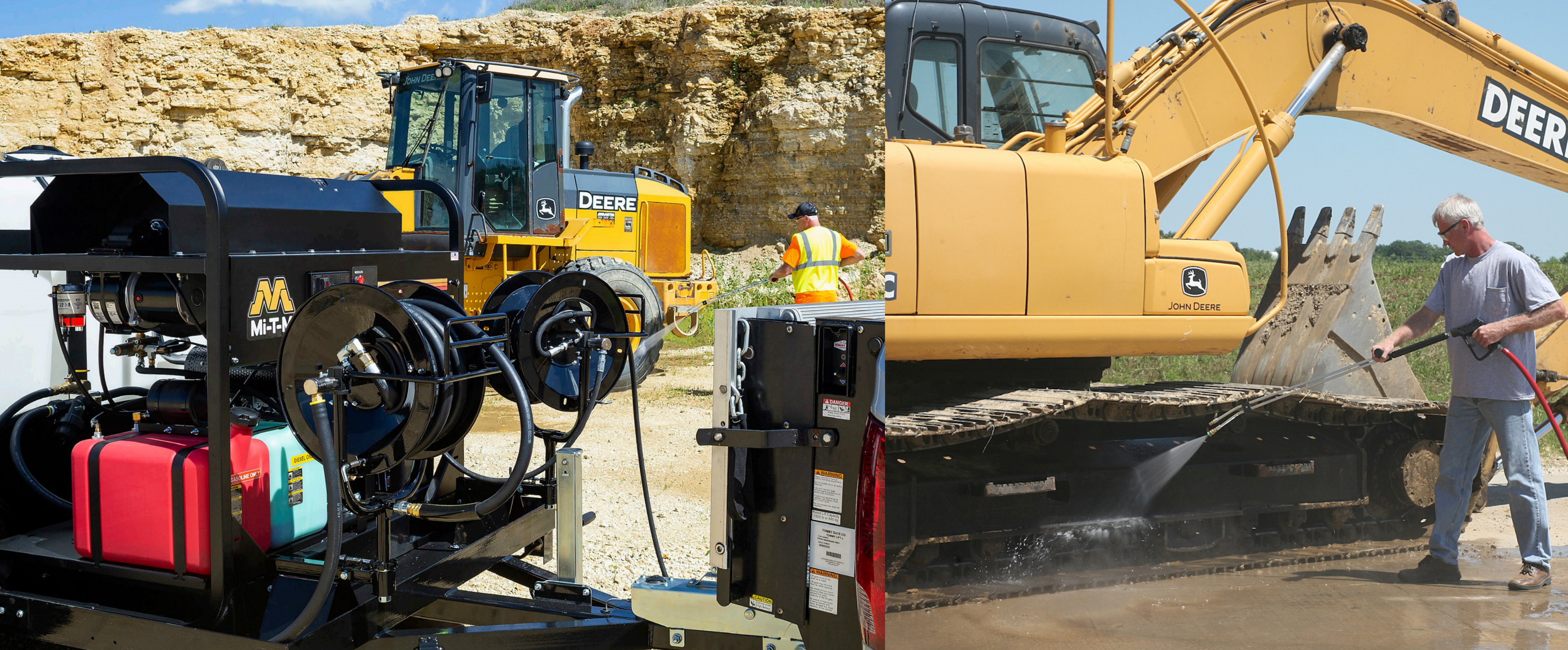 Mi-T-M knows how important it is to have confidence in the equipment contractors use. With the wide range of jobs they tackle day-to-day, they can depend on Mi-T-M to help them get the job done.
The experts at Mi-T-M can help you choose which rental equipment works best for your needs & situation.
Contact us today for a consultation.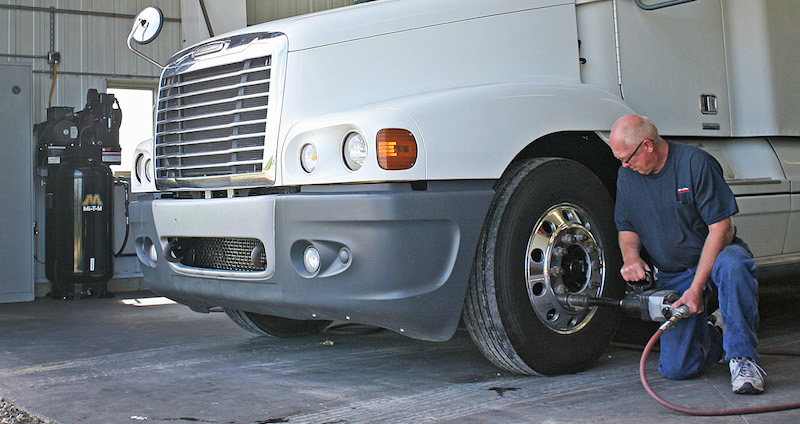 Air compressors can be used for a wide range of applications in an automotive setting. Pneumatic tools make auto repair and body work easier when paired with the correct compressor, but how do you choose an air compressor best suited for your application?
Choosing an Air Compressor for an Automotive Shop:
Compressed air tools or pneumatic tools provide great power with less weight. When deciding on an air compressor for an automotive shop, you first need to define how the air compressor will be used. You want to match the specs of the air compressor to your needs. Taking the following questions into consideration will help guide you to your air compressor choice.
What air pressure and CFM do you need for your tools or sprayers?
Each tool is rated to use a specific amount of CFM at a certain PSI. For example, a paint spray gun may require 5 CFM at 70 PSI, where as a 9" grinder may use 17.5 CFM at 90 PSI. Doing an audit on tools each technician uses, in addition to the average amount of time the tools are used, will help determine the size of compressor needed. Mi-T-M offers both 80-gallon and 120-gallon simplex and duplex models at 5 to 15 horsepower; 18 to 96 CFM at 175 PSI.
What is your power source for the air compressor?
It's important to know what phase and voltage power your location has. Do you have 230V 1Ø or 460V 3Ø? The air compressor you choose needs to match to work properly. Consult an electrician to verify.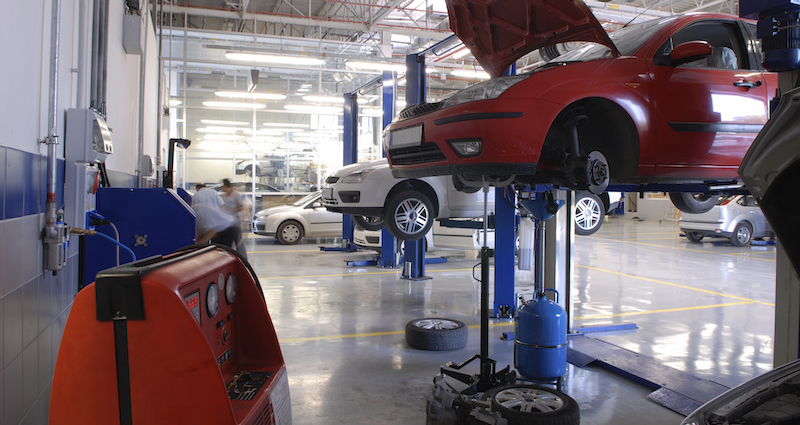 How much space do you have allocated for the compressor?
It is important that air compressors are receiving a steady supply of air, so you want to make sure you have an open, ventilated space for your air compressor. Mi-T-M offers horizontal and vertical 80-gallon and 120-gallon compressor options.
Is there a need for multiple ports?
If you have several mechanics, you will benefit from a compressor with multiple outlets for connecting tools at separate work stations.
Want to learn more about auto shop air compressors? Be sure to visit our Air Compressor FAQ page. And, if you're curious about the CFM and PSI requirements of a variety of tools, check out Mi-T-M's Air Equipment Estimating Guide.
Remember that Mi-T-M provides a variety of equipment for use in auto shops, body shops, worksites, etc. In addition to a full line of portable and stationary air compressors, Mi-T-M carries a full line of pressure washers and wet/dry vacs for cleaning engines and auto shop spaces.
Start by checking out air compressor options today.