Residential Portable Generators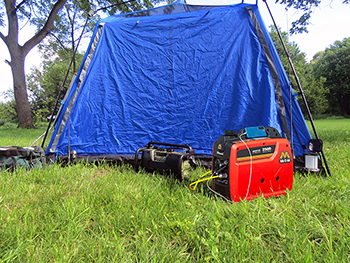 Click for larger image
Limited Warranties:
1 Year Alternator
3 Year Mi-T-M Engine
Generator FAQs
We know pressure washers. Find the answers you're looking for right here.
Learn More »
Residential Portable Generators
Make sure you consider what equipment you need to power before you determine what size generator is right for you. Residential generators are available in 2000 up to 4000 watts and can power a multitude of personal equipment and small tools.
Wattage
Inverter generator technology makes it possible to power sensitive electronic equipment that is as reliable as the power you get at home. Substantially quieter than conventional generators, inverter generators from Mi-T-M are the perfect solution for generating power no matter where you are.
Available in 2000, 2500, 3500 and 4000 watts