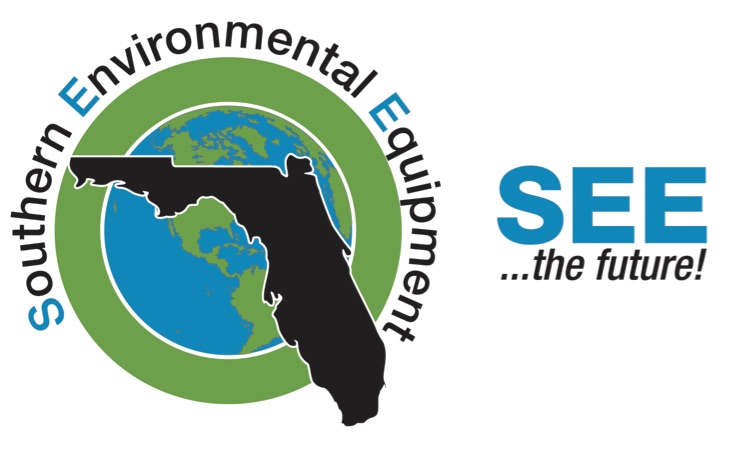 Southern Environmental Equipment's history can be summed up in two words: passion and growth.  The Florida based wash equipment dealer and servicer started from what many would consider humble beginnings. Prior to becoming the owner of Southern Environmental Equipment, Larry Shumate was a professional fishing guide on the Harris Chain of Lakes in Leesburg, FL. In 1992 a slump in the previously lucrative fishing industry caused Larry to hang up his pole, quit his career as a guide, and find what he describes as a "real job."
Little did he know at the time, this would be a blessing in disguise. Shortly after quitting the guide service Larry's journey to the wash industry began. He was introduced to Jim White, who at the time, was manager and owner of Southern Environmental Equipment. "I was hired on the spot at Southern Environmental Equipment and became a salesman." Larry immediately sought to learn all he could about the business so he joined Southern Environmental's service department. Larry explained, "I was immediately inspired by servicing equipment because it helped me see the many ways I could improve the design and function of each wash pad."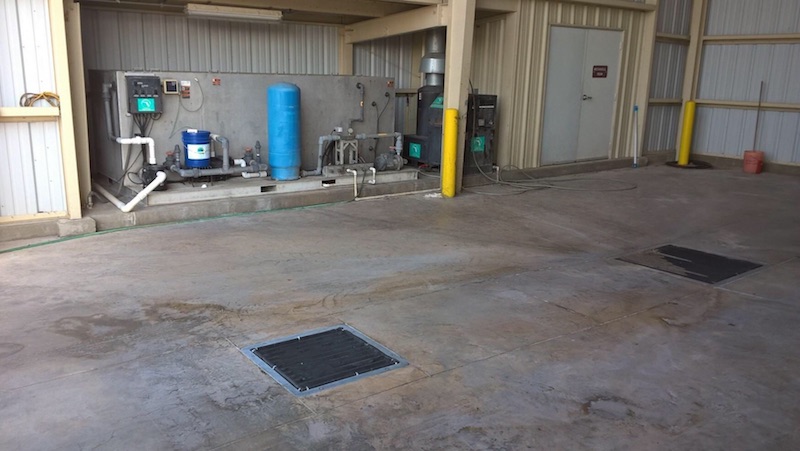 A New Partnership Begins
In 2001, Larry decided to purchase Southern Environmental Equipment. Following the takeover, Larry was introduced to Mi-T-M and became an exclusive dealer of their water treatment systems and pressure washers for the entire state of Florida. Southern Environmental Equipment's two-man team took full advantage of this opportunity and generated enough sales to add five new employees to the sales team.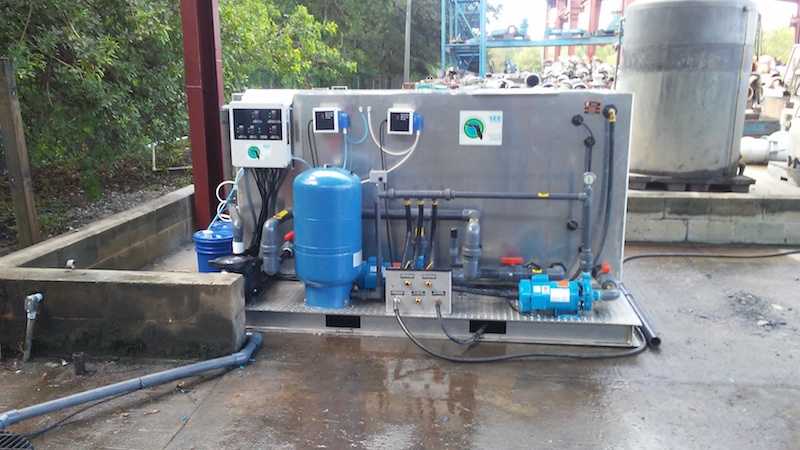 Southern Environmental continues to work hard for each customer they serve whether they're new or existing. They believe going the extra-mile means seamlessly working with other contractors while installing equipment at a job site, offering preventative maintenance plans, mobile repair truck service, and additional training for customers upon request. To ensure they can serve every customer's needs Southern Environmental has also expanded their equipment offerings to the complete line of Mi-T-M products. This line includes air compressors, wet/dry vacuums, air compressor/generator combinations, job boxes, portable heaters, trailer units, portable generators, air compressor/generator/welder combination units, hot and cold water pressure washers, water pumps, and other outdoor equipment.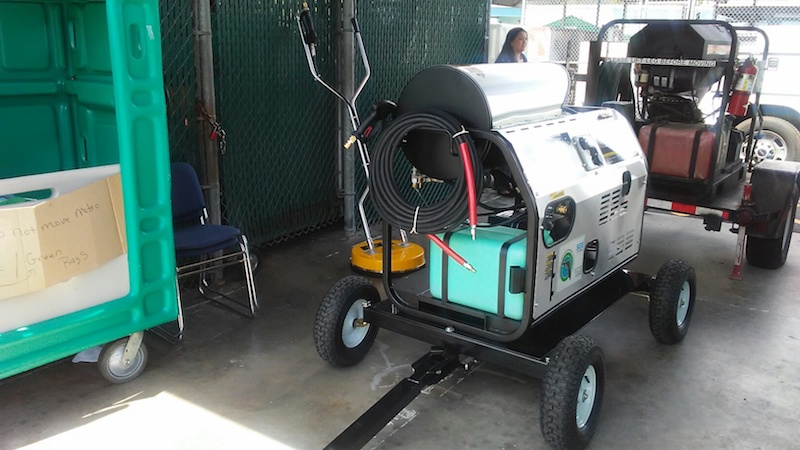 Larry's contagious passion for the wash water business is abundantly clear at Southern Environmental Equipment. He and his team are very appreciative of the support Mi-T-M provides and says, "The partnership with Mi-T-M has transformed our business relationship into what feels more like a family." Larry went on to explain, "I really can't say enough about the employees at Mi-T-M because they all play a vital role in our ability to survive and thrive through the good times and the bad."
Water Treatment 20th Anniversary
2018 marks the 20th year that water treatment systems have been a part of the product offerings here at Mi-T-M and Southern Environmental was one of the first dealers to sell this line. In 1998 the first Biological reclaim system was sold to Arnold Palmer's Bay Hill Country Club in Orlando, by Southern Environmental. Over the 20 years that system has been in service, it has processed millions of gallons of water that has been reused to maintain the fleet of equipment at Bay Hill.  The dedicated service Southern Environmental has provided Bay Hill and all their customers throughout Florida, is a testament to the performance and longevity both companies are known for.
"During my 20 years at Mi-T-M, it has been a pleasure to work with SEE and I'm looking forward to many more years to come!" – Aaron Auger, Water Treatment Division Manager