After a decade working in the custom painting and pressure washing industry, Matthew Chamberlain started his own company Chamberlain and Company Custom Painting LLC in 2009.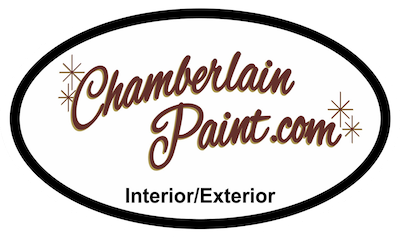 Chamberlain is a staunch believer in pressure washing as a necessary first step in exterior painting, and his company prides itself on using the best quality products and equipment in their business.
He started using Mi-T-M equipment in 2015 and currently has two Mi-T-M pressure washers, a Mi-T-M propane heater, and a Mi-T-M rotary surface cleaner.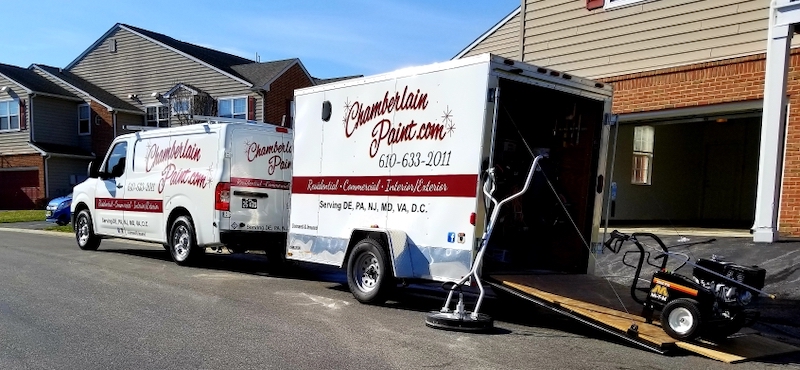 "Mi-T-M equipment is so easy to use, from start up to shut down," says Chamberlain. "The quick connect accessories and attachments are effortless. Being introduced to the rotary surface cleaner was a game-changer. It cuts down on wash time and labor tremendously. If there is an use or need, Mi-T-M has a solution."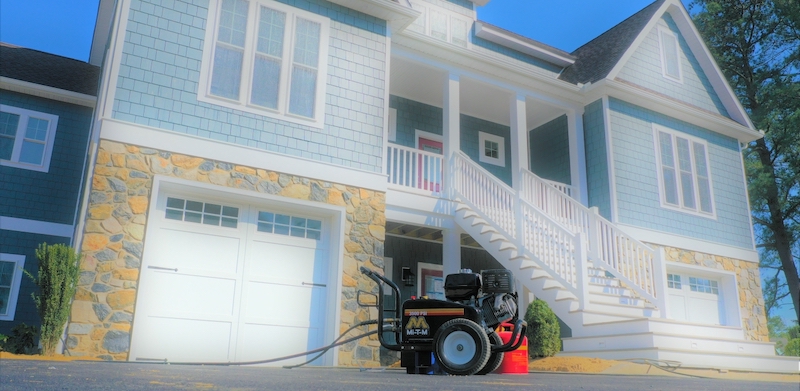 Chamberlain and Company Custom Painting purchases all of their Mi-T-M equipment through their local Sherwin-Williams store. The one time they needed to call Mi-T-M customer service, Chamberlain was impressed with the attention and fast support, "It's obvious that contractors are important to Mi-T-M."
Chamberlain recommends to anyone using a pressure washer to, "Always do research on the substrate to be cleaned and the chemicals you plan to use."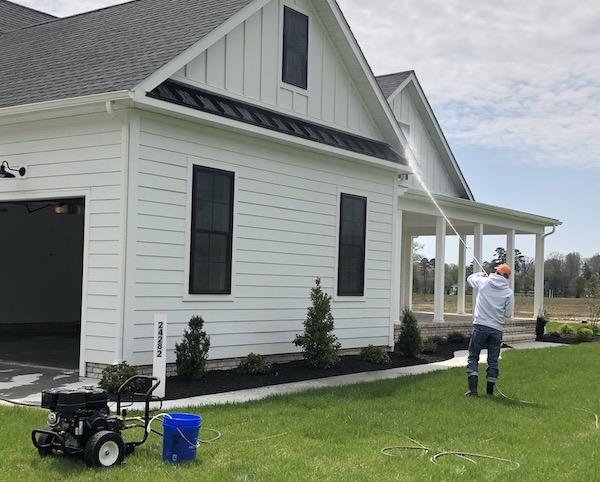 Their unique service, a Complete Garage Make-over, offers a full custom painting of garage walls and ceilings, and install epoxy or VCT tile flooring, making your garage personalized to your taste.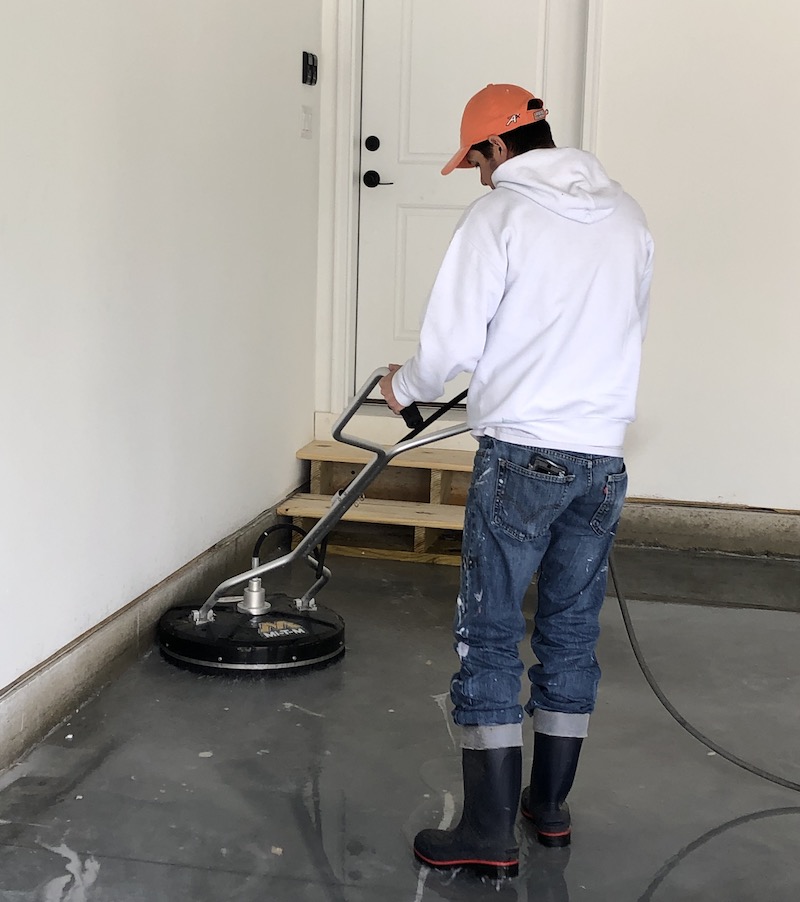 Chamberlain and Company Custom Painting serves the Delaware, Maryland and Pennsylvania areas and offers many interior and exterior services, including drywall repair, cabinet refinishing, and deck maintenance.