Get Excited About Pressure Washing!
Pressure washing is a task that doesn't have to be boring. Watching the grime, moss and dirt come off of what you are washing, is pure satisfaction. Go ahead. Try it. It's impossible not to be happy while using a pressure washer. The tough task is determining which pressure washer accessories are the right ones for your project. With this guide, you will become an expert on all the different tools, including power washer attachments.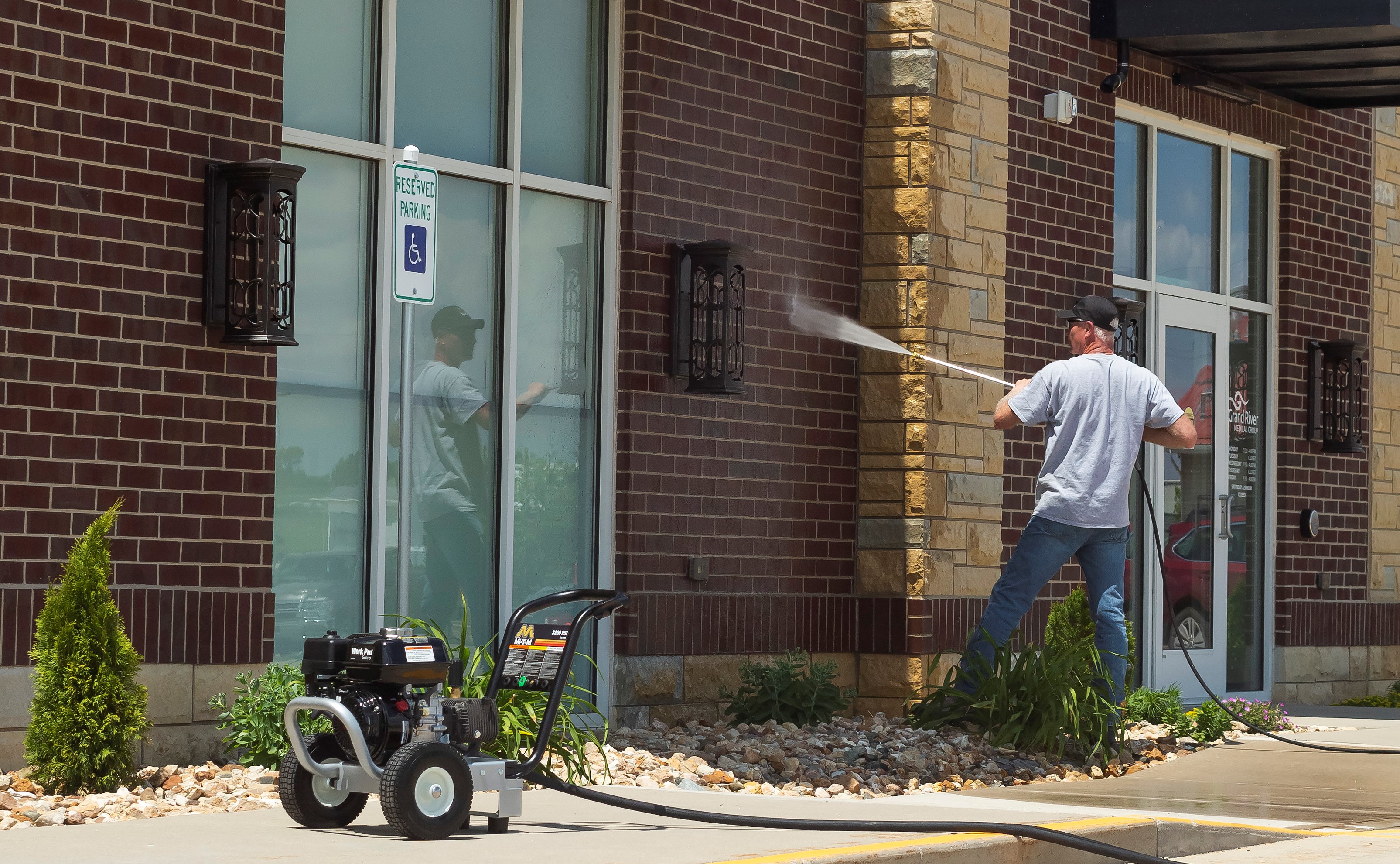 Mi-T-M manufactures every type of equipment you will need to take care of maintenance and upkeep around your home/business. From our top rated commercial pressure washer to the best pressure washer for home use, you'll appreciate our hot and cold pressure washers that make short work a breeze.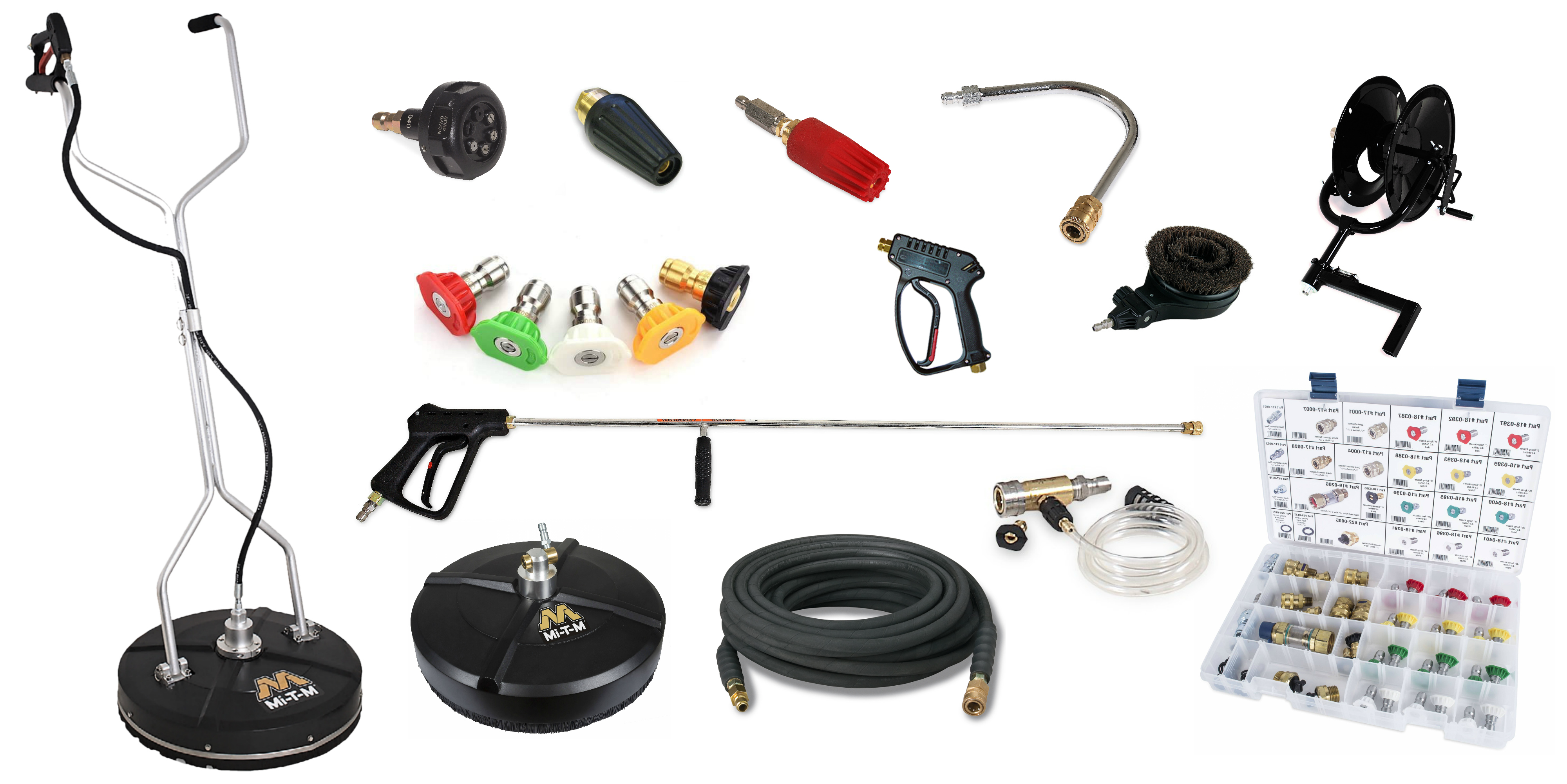 Pressure washing your house, deck, gutters and driveways makes cleaning a snap. Add an extended wand to easily get those hard-to-reach places. You can pressure wash almost anything — cars, boats, toys, playground equipment, bikes, fences, dog kennels and sheds – the list goes on and on. Once you've cleaned one surface, you'll be hooked.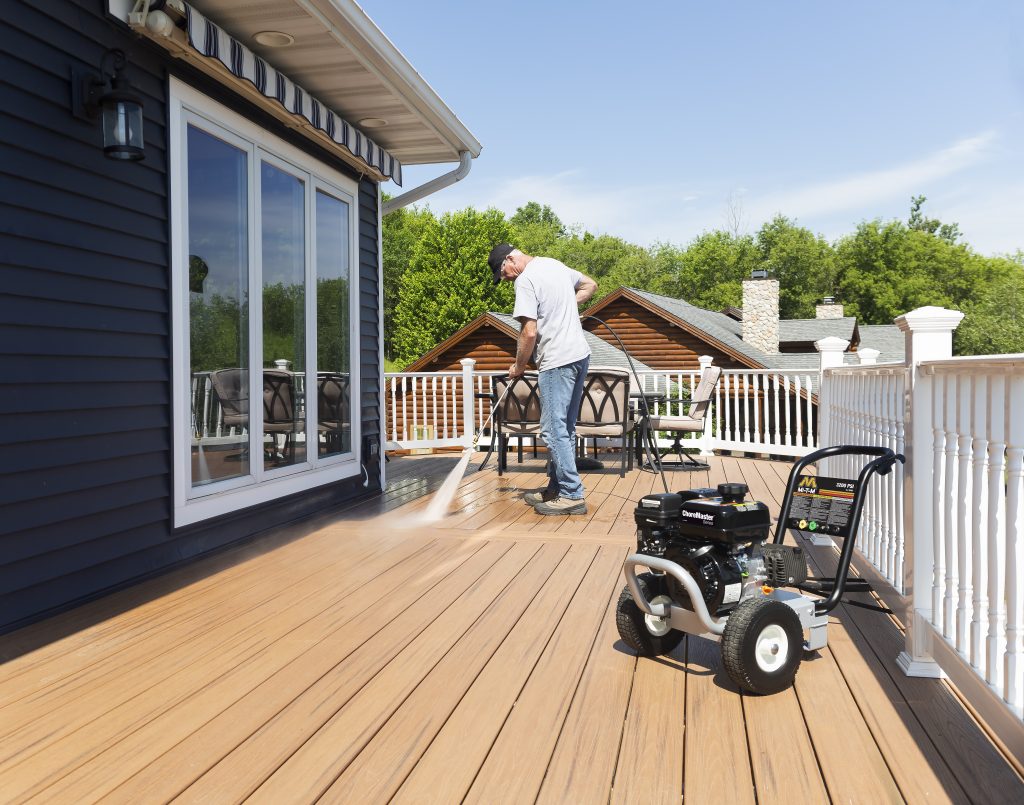 Add accessories to really boost the pressure washing excitement . Mi-T-M has dozens of pressure washer accessories to fit every need. Easy to install and use, our accessories help you customize every cleaning solution.
Our authorized dealers will help you select the best pressure washer for your home or business. They can also recommend which accessories make the most sense for your cleaning goals.
Below is a list of Mi-T-M accessories, guaranteed to help you. Request a catalog for more information.
Pressure Washer Nozzles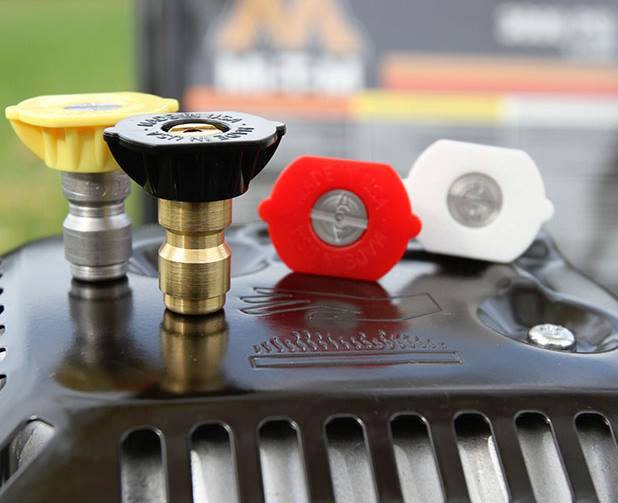 Our wide variety of pressure washer nozzles direct spray right where you need it most. Choose from our quick connect, long-range (30-feet) chemical, detergent, multi-function or rotating nozzles. Designed to boost your cleaning power and reduce your cleaning time, the right nozzle is crucial.
Multi-Function Nozzle
Our multi-function nozzle provides six settings for all your cleaning needs. Made from durable stainless steel, choose 0, 15, 25, or 40 degrees, plus low pressure detergent and rinsing options.
Rotating Nozzle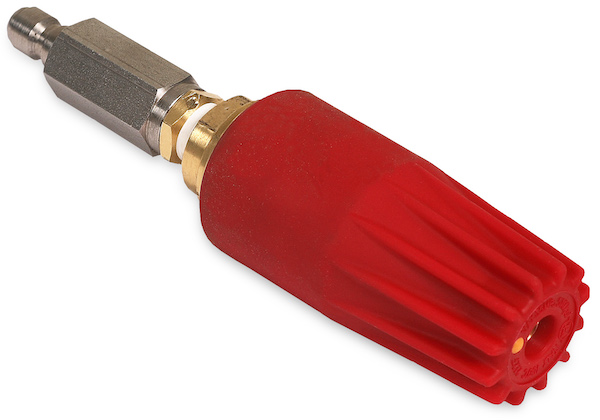 If you love the multi-function nozzle, you're sure to appreciate our Mi-T-M rotating nozzle. Attach this to your pressure washer wand, set your timer, and save time. This nozzle boosts your cleaning power with zero-degree spray impact and 25-degree coverage. We offer four models of this nozzle, so you're guaranteed to find the right one for any application.
Extended Reach Wands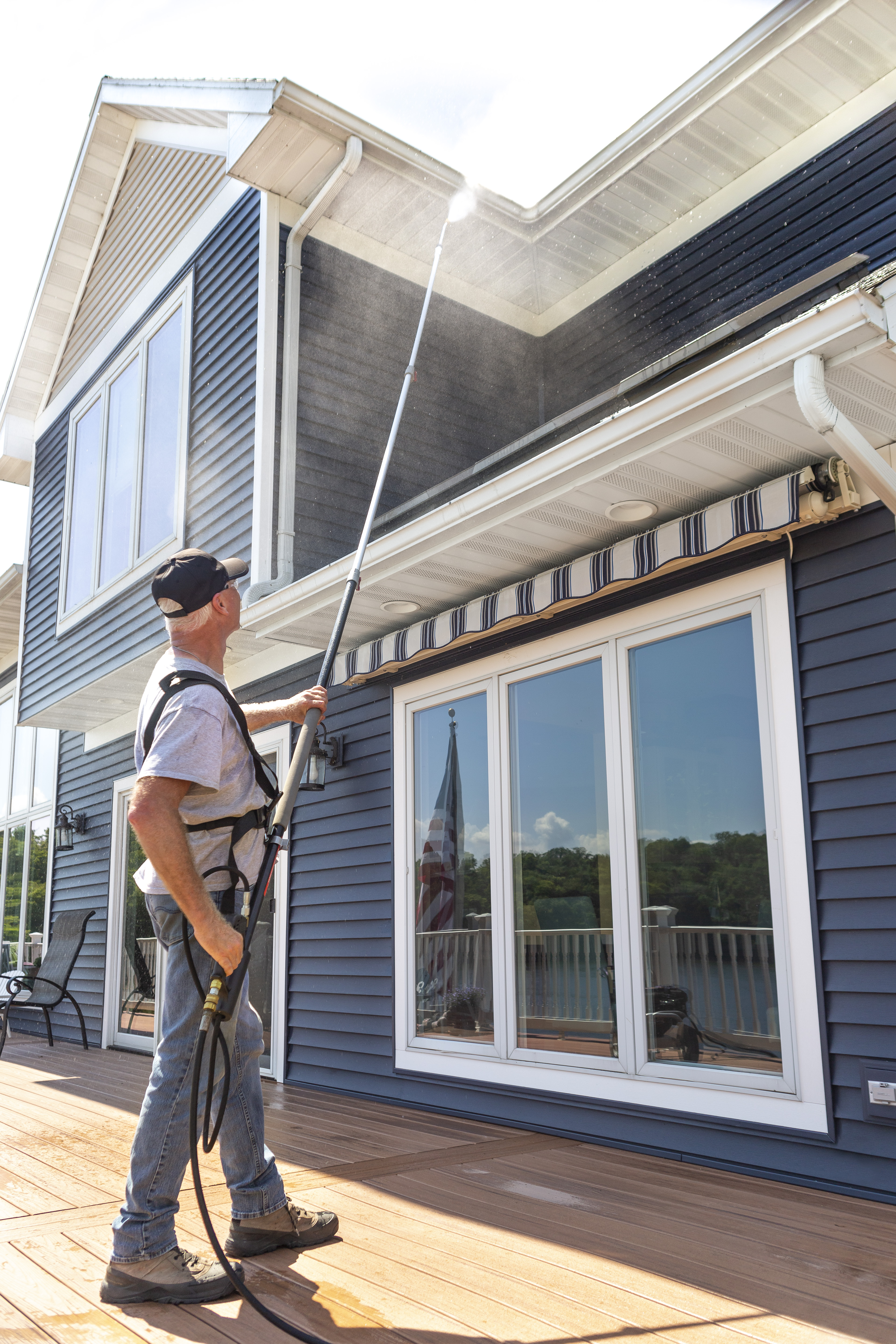 Having trouble getting to those hard-to-reach places? Mi-T-M will help you get close to the action with our durable Extended Reach Wands. Our lightweight, aluminum models range in length from 6.5′, 18′ or 24'. Imagine you're pressure washing the siding and there's mold at the top corner you can't blast away. Simply attach one of our extended reach wands and attack it instantly. Bye-bye mold.
Extension Hoses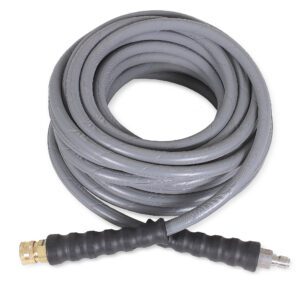 Like the wands above, our longer hoses allow you to cover more distance. From 50, 75, 100, 150 and 200-foot lengths, our Mi-T-M hoses are designed to handle a wide variety of PSI requirements and temperatures.
Our cold-water hoses are resistant to chemicals and our hot water extension hoses come assembled with a screw and quick connects. All of our high-quality extension hoses can withstand temperatures up to 250 degrees.
Pivot Coupler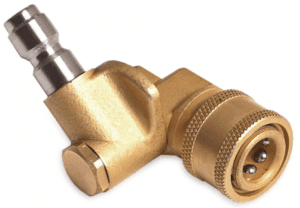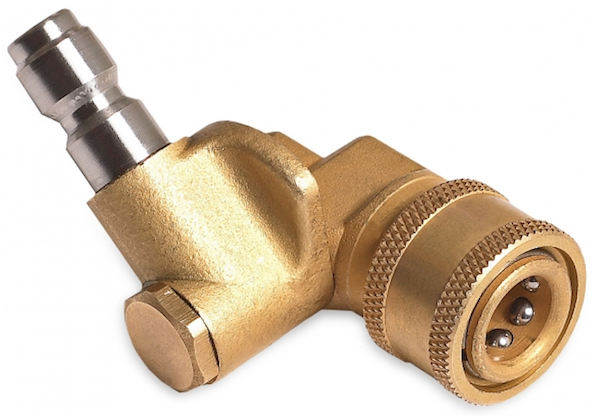 With three different cleaning angles, the Mi-T-M pivot coupler connects between your pressure washer wand and high pressure nozzle to hit all the nooks and crannies. It's ideal for nearly every cold water pressure washer and can handle up to 4500-PSI.
Detergents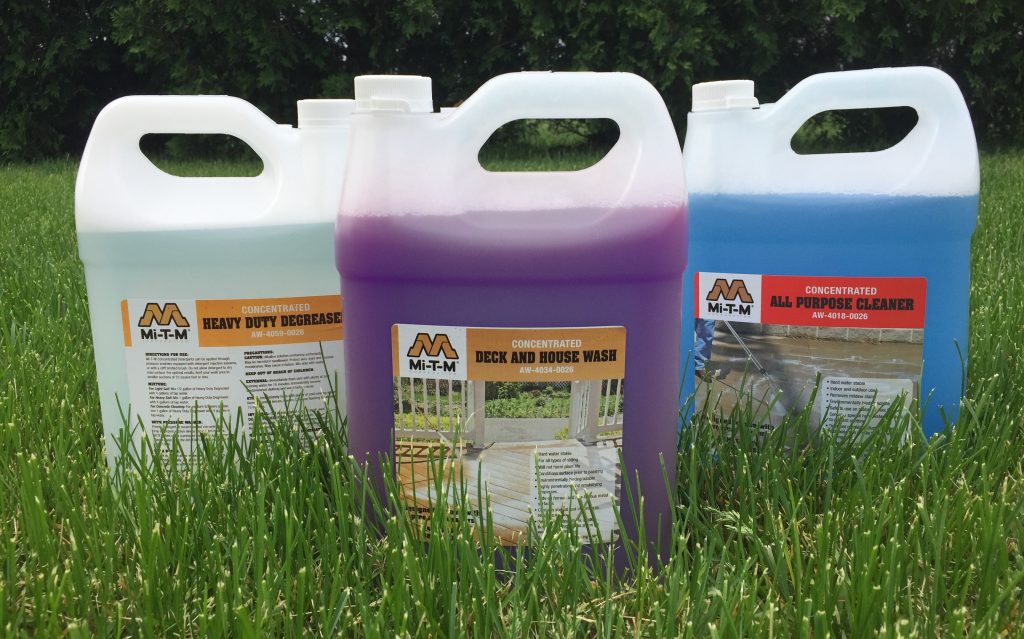 Pair your pressure washer with the right cleaner to amplify your cleaning power. Trust our large line of Mi-T-M detergents which consist of environmentally friendly blends and can be used indoors and outdoors. Available in 1, 5 and 55-gallon sizes, our cleaners also prevent spotting. Choose from our all-purpose cleaner, deck and house wash or heavy-duty degreaser. We can help you select the perfect detergent to accomplish every cleaning goal.
Gutter Cleaner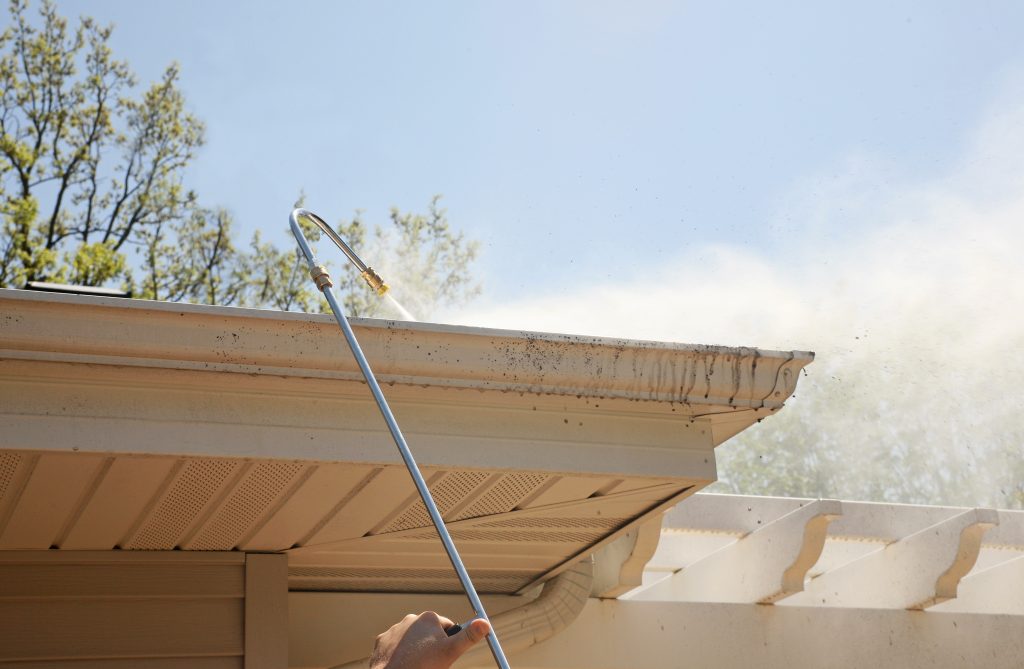 Blast away leaves, dirt, branches and anything that is clogging your gutters with Mi-T-M's Gutter Cleaning Attachment. Keep your feet on the ground while you wave goodbye to dirty gutters.
Many of our hose reels feature convenient 360-degree pivoting action for ease of use. The reel capacity of each model depends on the type of Mi-T-M hose you use. You'll appreciate the easy mount bracket design and our authorized dealers will help you select all the hardware and parts you'll need, including brackets, elbows, reducers and jumper hoses.
Pump Saver

Our specialized Mi-T-M liquid treatment is just the ticket for maintaining your pressure washing equipment. Our pump saver is designed to flush out harmful built-up materials, including mineral deposits. Perfect for all pressure washer models, our pump saver solution preserves seals and pistons. When you're ready to store your equipment for winter, our pump saver protects against freezing temperatures.
Rotary Surface Cleaners
With a variety of sizes ranging from 14″ to 28" in diameter, these powerful cleaning accessories are the right solution for cleaning large surface areas. Use our rotary surface cleaners for driveways, decks, sidewalks, patios and other areas.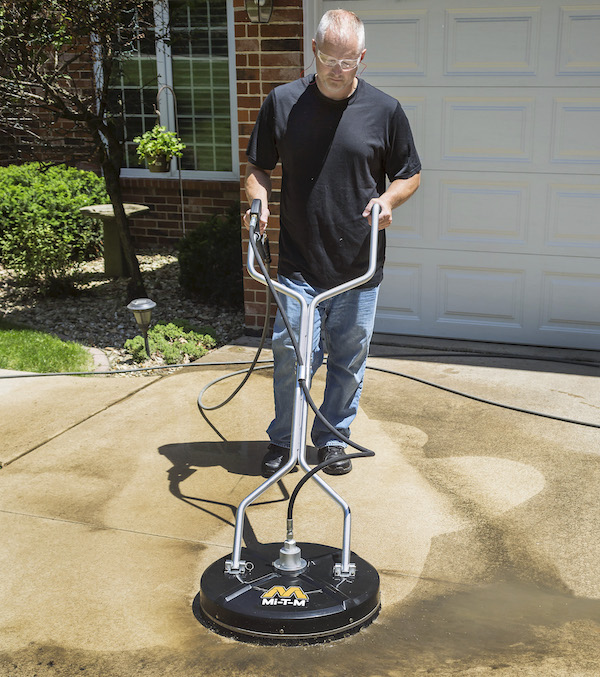 Here's how it works: Put your hands on the lightweight frame to guide it as it glides along the surface. It's easy to operate and you'll simply love the results.
Sand Injector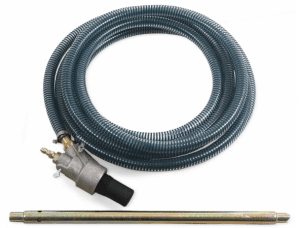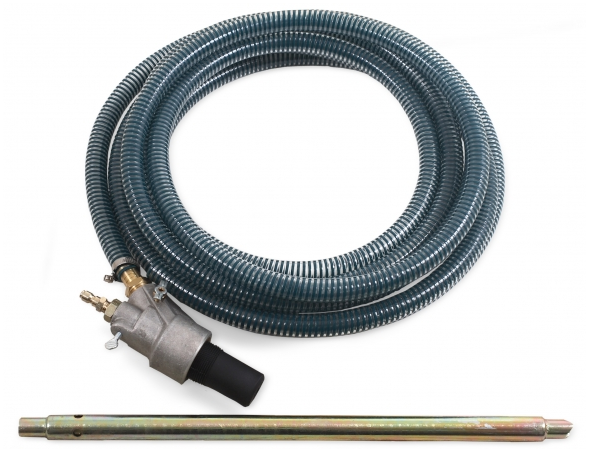 Our Mi-T-M sand injector can strip away coatings from concrete and steel. Easily and efficiently blast away graffiti, rust, paint and stains – the sand injector accessory is the right answer for you.
Shut-off ball valve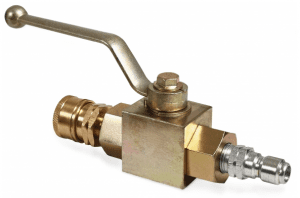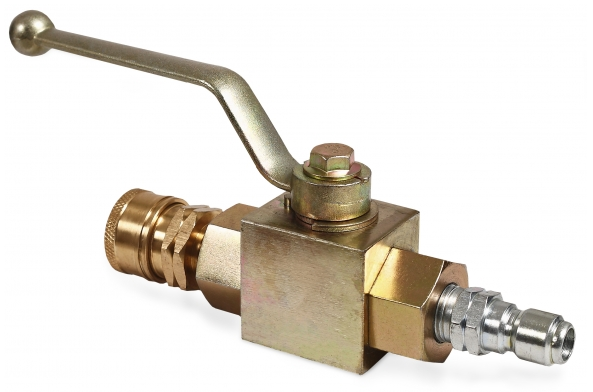 Attach this to a quick connect outlet and you'll be able to easily and conveniently switch between a pressure washer gun and a rotary surface cleaner.
We hope you've enjoyed learning more about some of the many accessories we offer at Mi-T-M. Since 1971, our goal has been to provide the most powerful and most innovative cleaning equipment on the market. Our accessories, like our equipment, are designed and made by leading industry engineers. Trust Mi-T-M for all your pressure washer needs.
If you're serious about cleaning, sanitizing and easily removing unwanted dirt and grime, contact Mi-T-M today and find a dealer near you!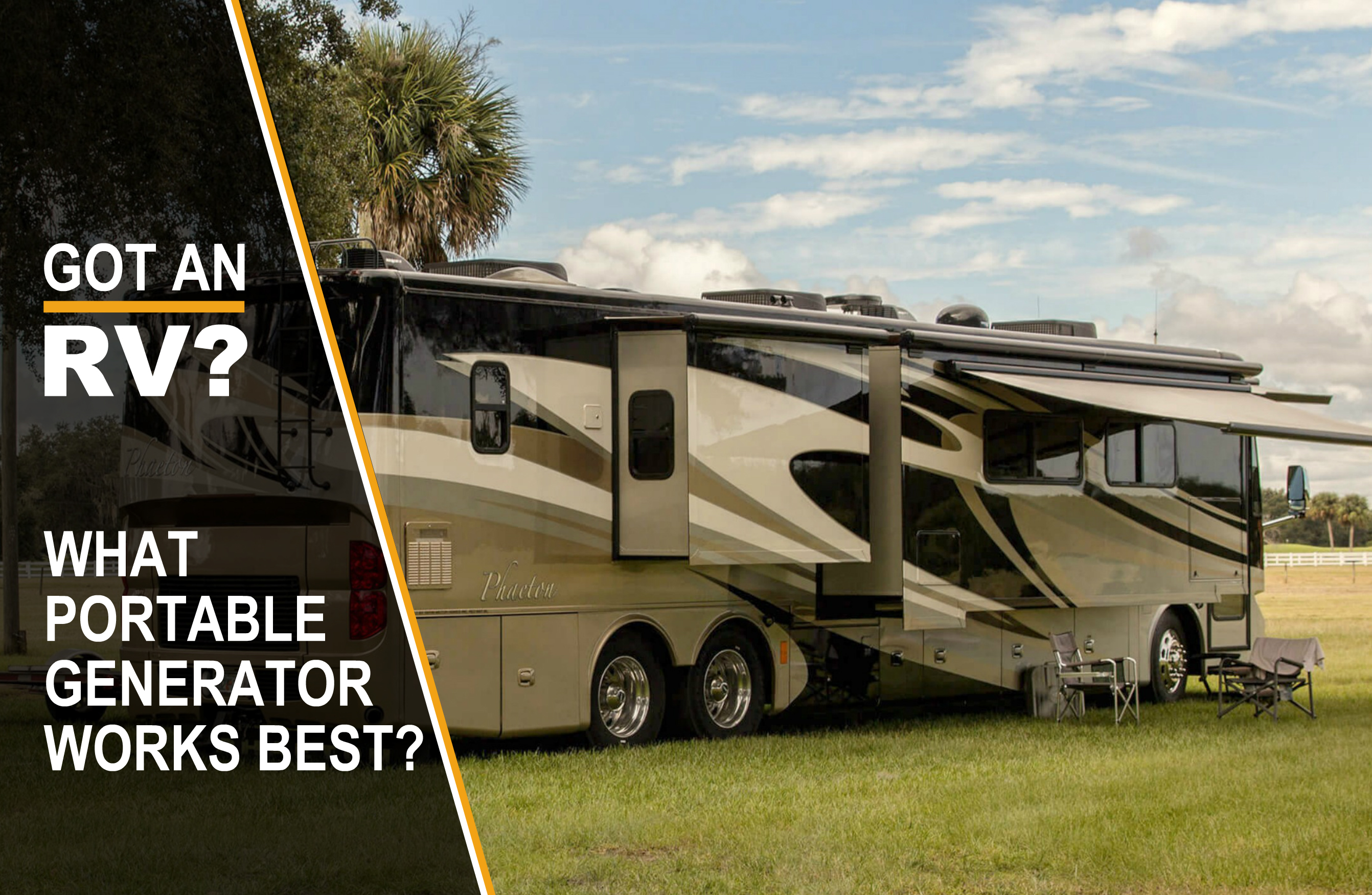 What kind of portable generator do I need for my RV?
RVs are used for camping, occasional travel, special events and some even call them home!
Camping is one of the most popular activities to do in the United States. According to the North American Camping Report, there were 93.8 million active camper households in 2021.
When you own an RV, you can travel almost anywhere, anytime, set your own agenda and let the open road guide you. Whether you drive a grand Class A motorhome, steer a mid-sized Class C or tow a travel trailer behind you, you'll need a reliable power source for all of your essential accessories, equipment, and devices.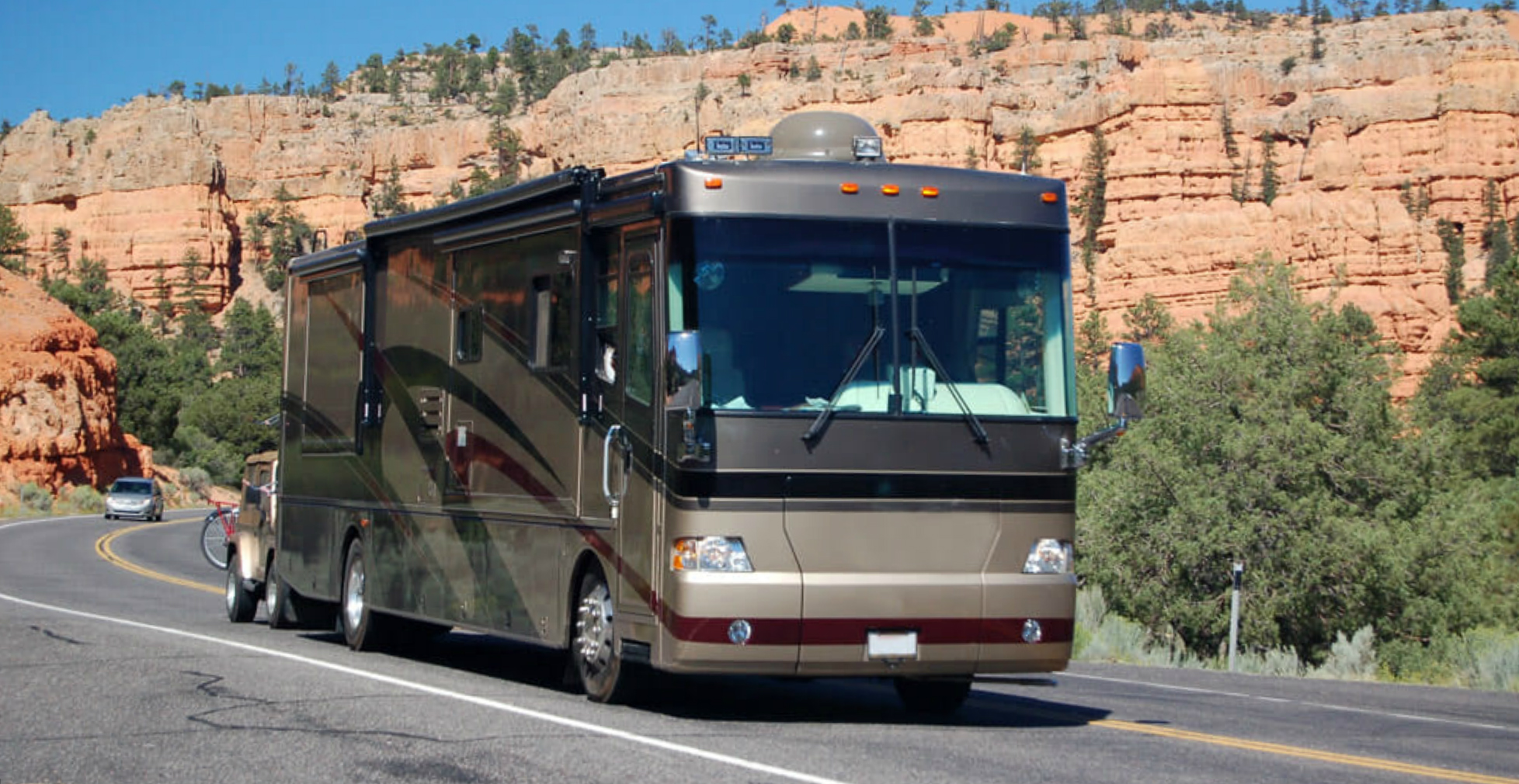 Let's Generate Some Power
Buying a portable RV generator is well worth the initial investment. You'll soon wonder how you ever lived without one. However, before you purchase a generator, make sure to select a model that fits your power needs.
When it comes to generators, size does matter. Make sure you get the right amount of power for the right price. Here's a math equation you'll want to consider: Amps x Volts = Watts.

Before considering your generator options, take a look around your RV or camper. What accessories, equipment, and devices will you need power to operate? A coffee maker, a TV, a laptop, an air conditioner? Will you need to charge or run any of these at the same time? To determine what size generator you will need, add up the total watts of all the items for which you'll need power and select a generator model that can easily handle your anticipated needs. At Mi-T-M, we'll be glad to help you make these calculations.
How Can Mi-T-M Help? Inverter Generators
Mi-T-M offers an array of generators for an RV including 2000 up to 7300-watt inverter generators equipped with CO detection and auto shutdown. Opposed to a standard generator, their inverter technology allows for reduced weight, noise, and fuel consumption. When camping in close proximity to others, your neighbors will thank you for the reduced noise and fuel emissions.
Our inverters are quiet, yet powerful and take portability to the next level. They are ideal for charging and powering equipment and devices while traveling, as well as during recreational activities.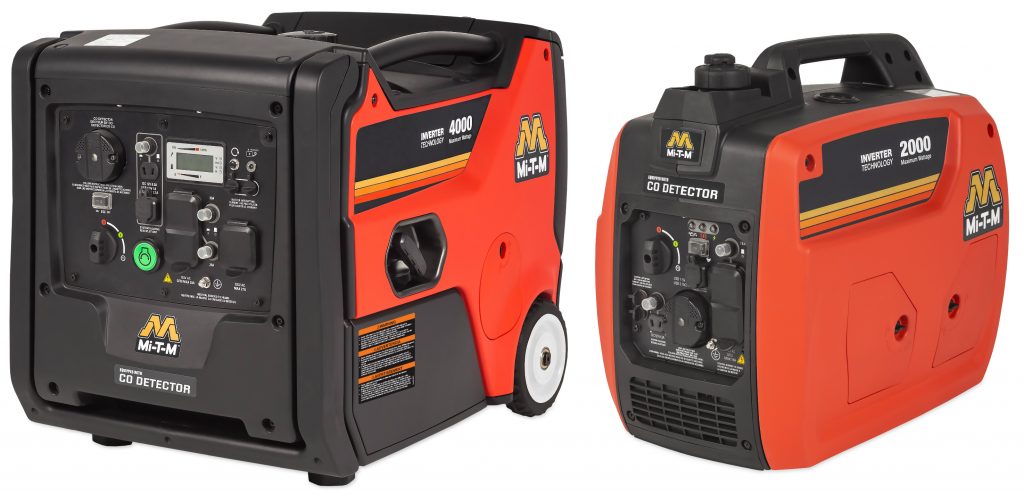 You'll appreciate many special features of our inverters, including:
• Insulated side panels that reduce noise
• Recoil start (electric start on 4000 and 7300-watt models)
• Low-oil shutdown
• USB port for electronics
• Handles and wheels for portability (4000 and 7300-watt models)
• Commercial quality AC power for sensitive electronics
How Can Mi-T-M Help? ChoreMaster Portable Generators
Mi-T-M offers ChoreMaster portable generators, ranging from 3600 up to 8000-watts, that are designed to provide maximum power every time. Easy to store, maintain and transport, these generators are the way to go when it comes to life on the road.
You will be sure to appreciate many special features of our ChoreMaster generators, including:
CO detection with automatic shutdown (6500 and 8000-watt models)
Powder coated wraparound frame
Recoil start (electric start also available on 8000-watt model)
Fuel shut-off valve
Handle, wheels and outlet covers (6500 and 8000-watt models)
Digital display for voltage, hertz, run hours and total hours (6500 and 8000-watt models)
Mi-T-M knows the advantages of owning a portable generator for your camper or RV. Our dedicated Sales Support Team will help you choose a generator and generator accessories, including our RV generators adapter, that are right for your specific needs. Contact us at (800) 553-9053 or contact a dealer near you before embarking on your next travel adventure!