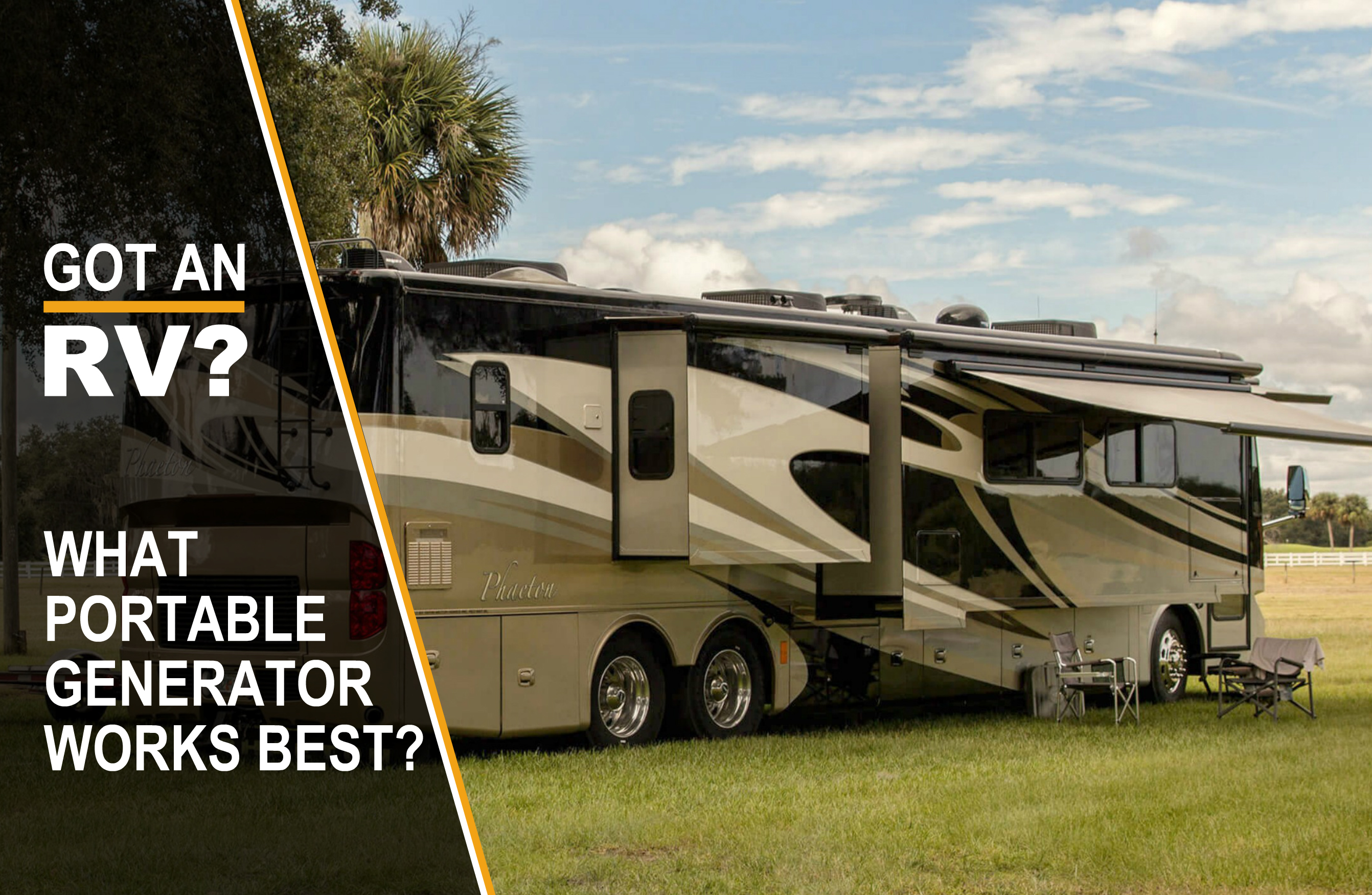 What kind of portable generator do I need for my RV?
RVs are used for camping, occasional travel, special events and some even call them home!
Camping is one of the most popular activities to do in the United States. According to the North American Camping Report, there were 93.8 million active camper households in 2021.
When you own an RV, you can travel almost anywhere, anytime, set your own agenda and let the open road guide you. Whether you drive a grand Class A motorhome, steer a mid-sized Class C or tow a travel trailer behind you, you'll need a reliable power source for all of your essential accessories, equipment, and devices.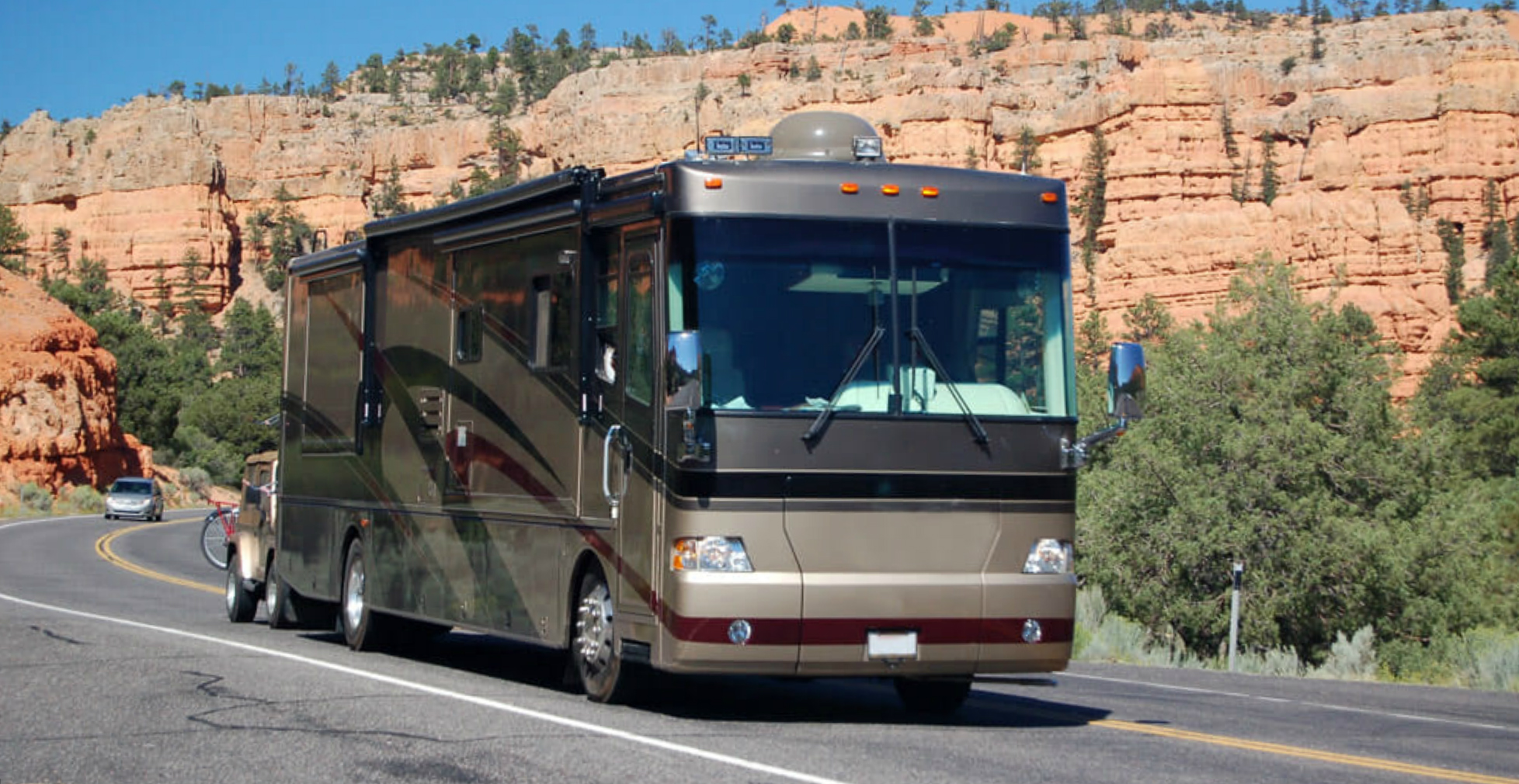 Let's Generate Some Power
Buying a portable RV generator is well worth the initial investment. You'll soon wonder how you ever lived without one. However, before you purchase a generator, make sure to select a model that fits your power needs.
When it comes to generators, size does matter. Make sure you get the right amount of power for the right price. Here's a math equation you'll want to consider: Amps x Volts = Watts.

Before considering your generator options, take a look around your RV or camper. What accessories, equipment, and devices will you need power to operate? A coffee maker, a TV, a laptop, an air conditioner? Will you need to charge or run any of these at the same time? To determine what size generator you will need, add up the total watts of all the items for which you'll need power and select a generator model that can easily handle your anticipated needs. At Mi-T-M, we'll be glad to help you make these calculations.
How Can Mi-T-M Help? Inverter Generators
Mi-T-M offers an array of generators for an RV including 2000 up to 7300-watt inverter generators equipped with CO detection and auto shutdown. Opposed to a standard generator, their inverter technology allows for reduced weight, noise, and fuel consumption. When camping in close proximity to others, your neighbors will thank you for the reduced noise and fuel emissions.
Our inverters are quiet, yet powerful and take portability to the next level. They are ideal for charging and powering equipment and devices while traveling, as well as during recreational activities.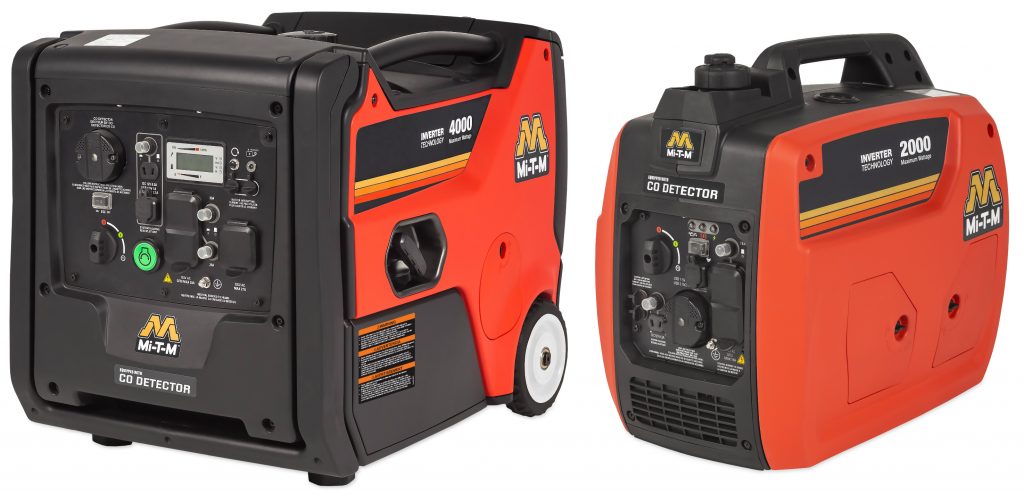 You'll appreciate many special features of our inverters, including:
• Insulated side panels that reduce noise
• Recoil start (electric start on 4000 and 7300-watt models)
• Low-oil shutdown
• USB port for electronics
• Handles and wheels for portability (4000 and 7300-watt models)
• Commercial quality AC power for sensitive electronics
How Can Mi-T-M Help? ChoreMaster Portable Generators
Mi-T-M offers ChoreMaster portable generators, ranging from 3600 up to 8000-watts, that are designed to provide maximum power every time. Easy to store, maintain and transport, these generators are the way to go when it comes to life on the road.
You will be sure to appreciate many special features of our ChoreMaster generators, including:
CO detection with automatic shutdown (6500 and 8000-watt models)
Powder coated wraparound frame
Recoil start (electric start also available on 8000-watt model)
Fuel shut-off valve
Handle, wheels and outlet covers (6500 and 8000-watt models)
Digital display for voltage, hertz, run hours and total hours (6500 and 8000-watt models)
Mi-T-M knows the advantages of owning a portable generator for your camper or RV. Our dedicated Sales Support Team will help you choose a generator and generator accessories, including our RV generators adapter, that are right for your specific needs. Contact us at (800) 553-9053 or contact a dealer near you before embarking on your next travel adventure!