Professional contractors in the construction, painting, and cleaning industries often need a piece of industrial equipment that isn't part of their own inventory, and that's when they look to rentals. Rental businesses know that time is money to their customers so they make sure the equipment they rent is rugged and reliable and that's why they choose to rent Mi-T-M equipment.
Mi-T-M industrial equipment is built with the contractor in mind, so whether they own Mi-T-M equipment or rent it, they know it will stand up to whatever application they use it for. You've often heard that "Mi-T-M equipment is built to last" and that is what both rental businesses and contractors depend on. Rental business not only want their customers to have a positive experience each time they rent equipment, they want to know they are investing in equipment that stays out of the repair shop.

Rental Outlook
Contractors are expected to rent more in the coming year, according to the American Rental Association. With supply chain shortages and the increased cost of goods, contractors know the ability to rent the best equipment is now more important than ever, and rental businesses know Mi-T-M equipment is the best in the industry.
Manufactured in the USA, with uncompromising quality, all Mi-T-M equipment goes through a rigorous testing process to make sure it withstands the tough environments contractors work in so there is no need to worry about downtime when renting Mi-T-M equipment.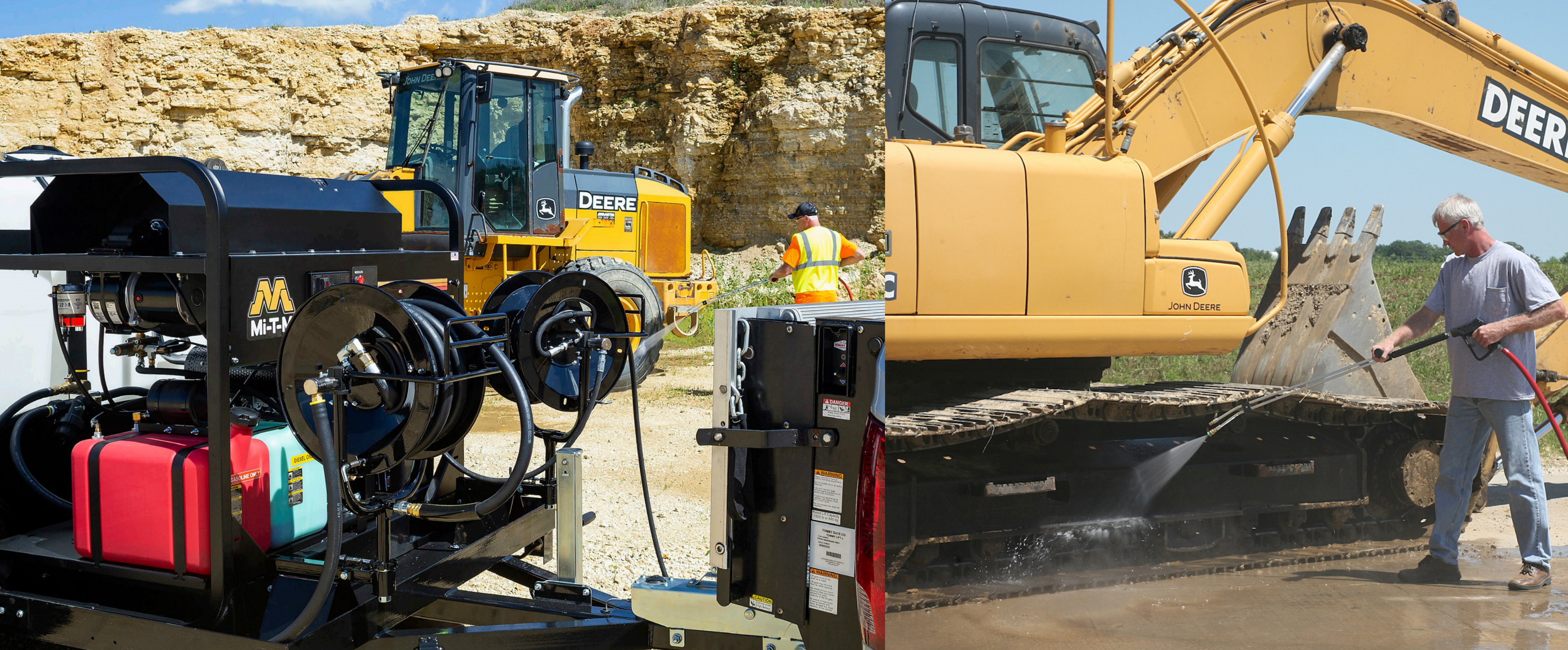 Mi-T-M knows how important it is to have confidence in the equipment contractors use. With the wide range of jobs they tackle day-to-day, they can depend on Mi-T-M to help them get the job done.
The experts at Mi-T-M can help you choose which rental equipment works best for your needs & situation.
Contact us today for a consultation.