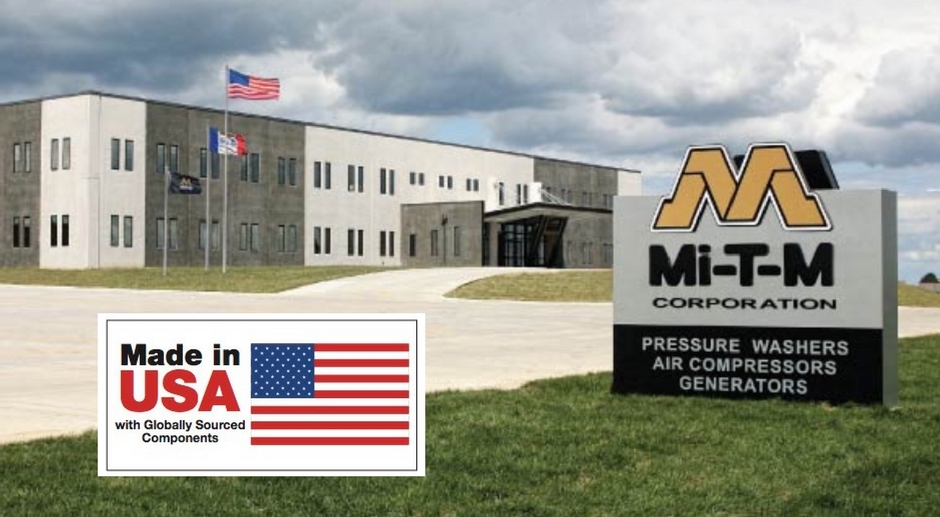 Made In The USA
The ability to work and provide value to a company, a community or even just a neighbor has given Americans purpose for generations. A company such as the Mi-T-M Corporation not only provides employees the opportunity to find purpose in their life but also produces a product that enables the end-user to add value to their life as well.
The Mi-T-M Corporation was founded in 1971 by A.J. Spiegel, a professional paint contractor, who recognized the need for a portable pressure washer. He used his vast knowledge of equipment to design and build an efficient 1000 PSI pressure washer. The self-contained, gas-powered unit quickly became known as the "Mighty 1000." It wasn't long, and the name was abbreviated to "Mi-T," paired with the Roman numeral "M" and became the company name…Mi-T-M.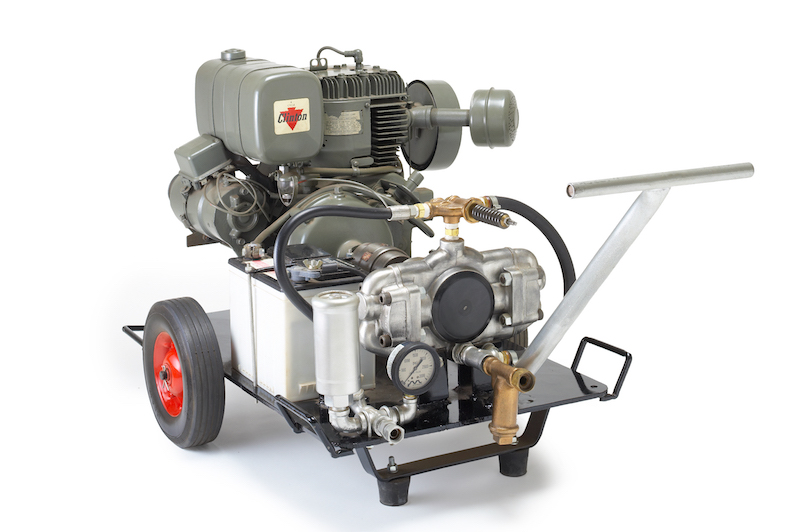 As a manufacturer of high-quality industrial equipment, Mi-T-M's Peosta, Iowa based plant churns out:
Over 450 hard-working employees uphold the promise to deliver unmatched performance — from product quality to the dedication of each employee who does what's right for customers — every time.
Today, the Mi-T-M manufacturing facility includes a fabrication division, 23 production lines, 11 CSA test rooms, a fully automated 800-foot conveyor line and expansive shipping docks. This allows Mi-T-M to manufacture, test and ship hundreds of units and parts every day.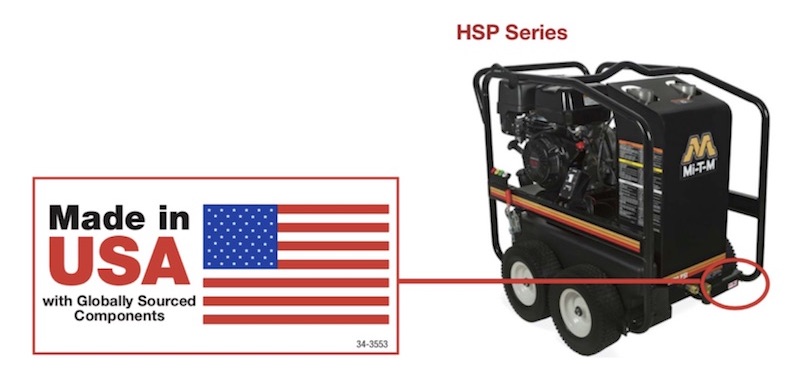 By displaying a Made in USA sticker on equipment, Mi-T-M is reassuring customers that they're getting the highest-quality equipment on the market, because building equipment in Peosta, Iowa means agility and flexibility and never compromising.
This American manufacturer would like to express its gratitude to loyal customers who continue to travel on this incredible journey with them.