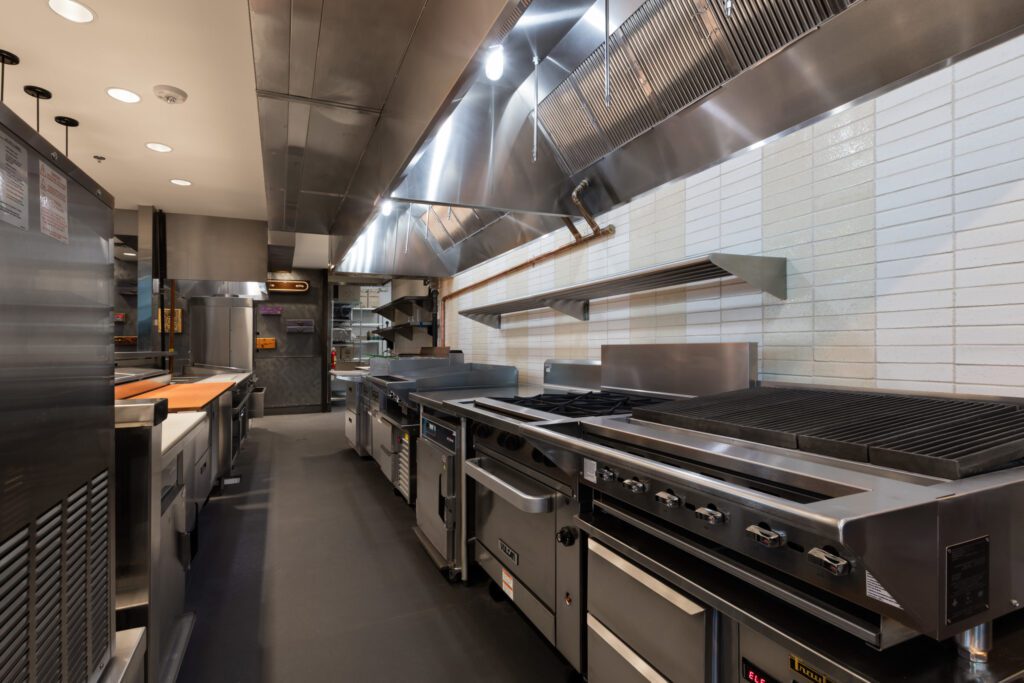 There's nothing more satisfying than working in a clean environment for preparing food in a commercial kitchen or food and beverage operation. To save time, stay safe, and get the most sanitary clean, an electric hot water pressure washer is the best tool of choice. With no fumes and often no detergent needed, you can have a green solution for cleaning your counters, floors, kitchen, beverage tanks, and more.
Choosing Food Cleaning Equipment to Keep You in Compliance
As a business requiring health inspections, owning your own hot water pressure washer will allow you to remain in compliance with health regulations at all times. With a hot water pressure washer, you can use high-temperature water each time you clean the kitchen, brewery, and winery production spaces. On top of all the necessary industry requirements, you will also achieve an eco-friendly clean!
High-performance electric hot water pressure washers are available in portable and stationary models. Portable hot water pressure washers make it possible for you to easily move the unit while cleaning every inch of your space, inside and out, with zero emissions. Electric hot water pressure washers help to easily tackle areas including: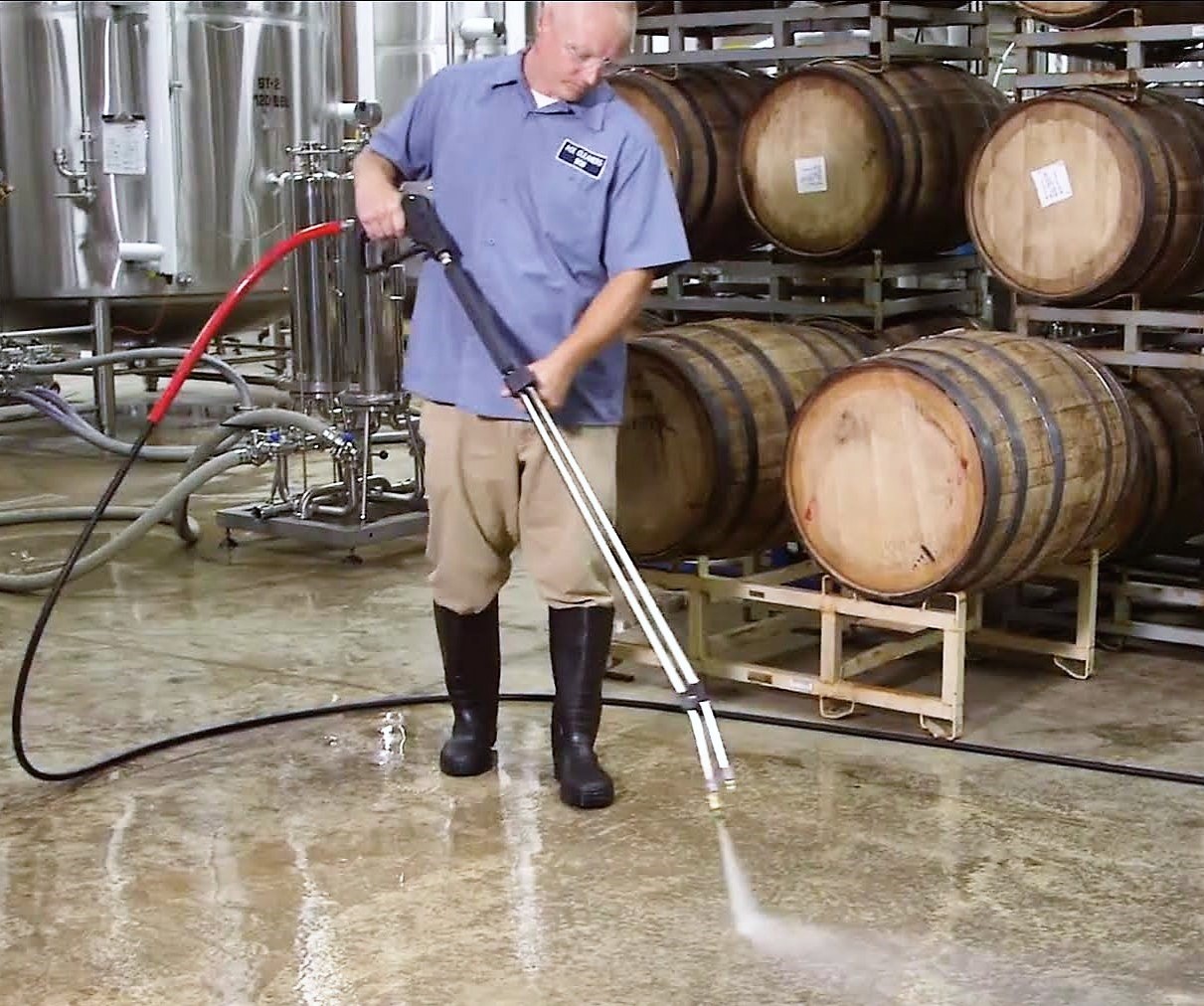 Food preparation areas
Kitchen hoods
Floors
Counters
Worktables
Walk-in coolers
Fermentation tanks
Beverage bottling equipment
Dining rooms
Outdoor furniture
Dumpster areas
With many indoor and outdoor spaces to clean, a portable electric pressure washer may be the best choice for a restaurant or commercial kitchen. For the beverage industry and food processing operations, carefully positioned stationary pressure washers provide long-lasting, always-ready cleaning power. Mi-T-M dealers provide expertise in helping you find the right equipment for any application.
Accessories for Convenient Use
Pressure washer accessories are essential for even more convenient and efficient cleaning. Nozzles increase cleaning power and decrease cleaning time, while wand extensions clean hard-to-reach places. Professionals know it's more important than ever to get the job done better and faster. From hoses to wands and nozzles to cleaners, find all the pressure washing accessories you need, for any cleaning application.
The nozzle is the most important cleaning accessory you will use with your pressure washer. It's the nozzle that creates the pressure stream that cleans your surface so make sure you choose the right nozzle for the job. Mi-T-M offers several nozzles for use with your pressure washer, giving you a choice of spray angles and pressures that work best for your cleaning task.

An excellent way to increase your cleaning power and decrease your cleaning time is to use a rotating nozzle. Our nozzles offer convenient quick-connect fittings. This accessory is excellent for cleaning built-up grease and grime.
See how to use the Rotating Nozzle
For food industry applications, breweries, wineries, and restaurants, durable Mi-T-M electric pressure washers enable a quick, efficient clean, every time. Choose from several models designed for the heavy-duty cleaning required in restaurants and food and beverage applications.