When you invest in equipment, whether it is a pressure washer, generator, air compressor or any other type of equipment, keeping it in top running condition requires proper maintenance. End of season maintenance is one the most important tasks you can do to keep your equipment in its best working condition for many years.
Most seasonal equipment needs to be winterized before cold weather arrives. If you store your equipment where the temperatures will fall below 32-degrees Fahrenheit, protect it by following the proper winterizing procedures that are included in your manual. Product manuals for all Mi-T-M equipment can be found on our website and make sure to check out this pressure washer winterizing video for extra guidance.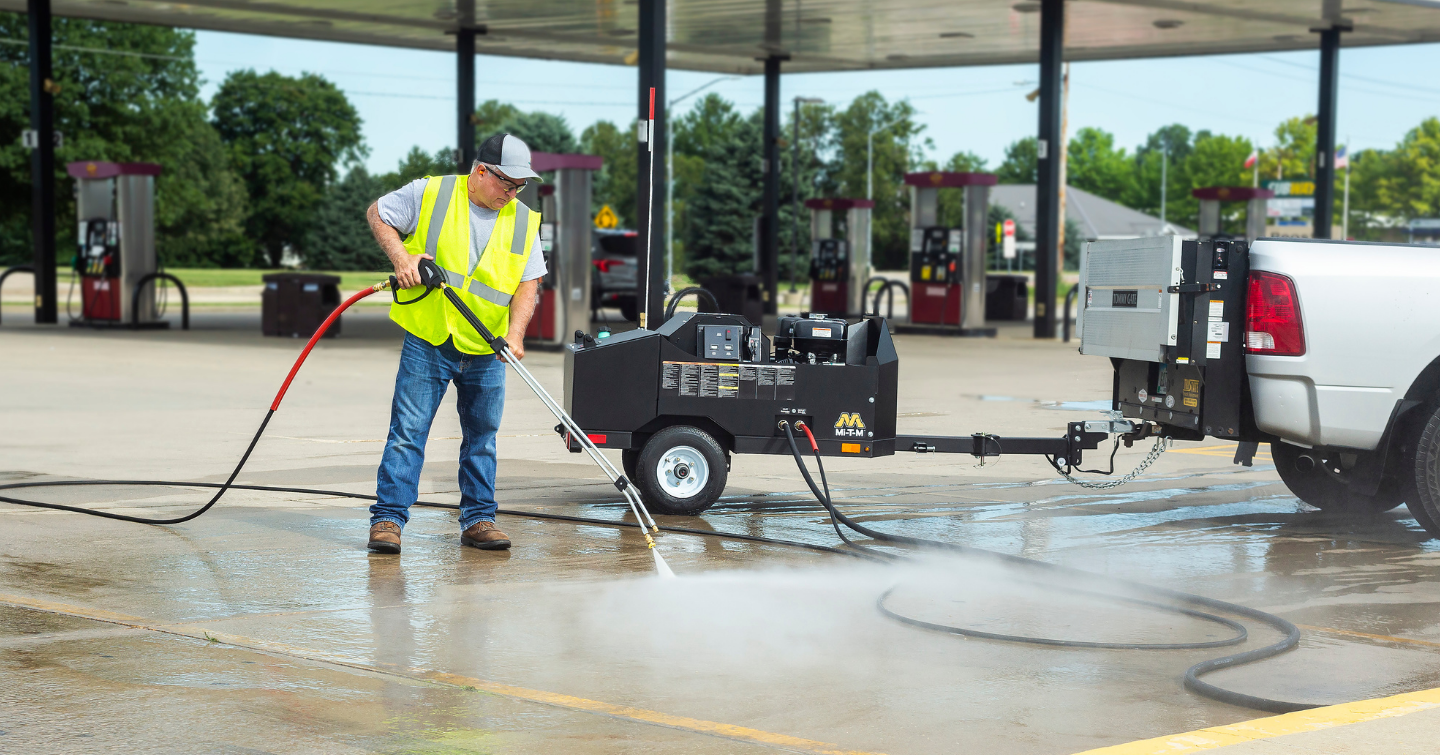 Here are a few general winterizing tips:
For equipment that runs water through a pump, such as a pressure washer, make sure water is removed completely from the pump and all accessories used with the unit. Refer to your manual for the proper winterizing process, which will include running a pump conditioner or winterizer through the pump. This includes all electric driven and engine powered pressure washers.
Disconnect and dry all attachments.
Add a quality fuel stabilizer to fresh fuel and run the engine for a few minutes to circulate it.
Check and tighten spark plugs or replace if necessary.
For air compressors, make sure you open all drains to get rid of condensation. Inspect and clean air filters, replace if necessary. Check guards and covers to make sure they are properly in place.
Giving your equipment a good cleaning before storing it will help keep the unit free from rust and corrosion. Using equipment covers adds protection.
As you can see, the most important tip for preparing your equipment for use in the spring, is making sure it is properly maintained and winterized. When spring rolls around, you will be confident your equipment will run properly and be ready when you are.
Here is a quick spring checklist, but again, check your manuals for proper startup so you get the most out of your equipment.
Change the engine and pump oil.
Flush out antifreeze or winterizer from pumps.
Clean or replace the air filter, if you didn't do so before storing.
Drain old fuel and refill with fresh fuel.
Inspect all hoses and attachments for leaks and cracks that may have occurred over the winter.
Start up the equipment to make sure it is running correctly before you need to use it.
If you suspect something isn't right, contact your service center to help diagnose the problem.
Purchasing your equipment is an investment, it takes very little time and effort to protect it and ensure you will enjoy using it for many years.