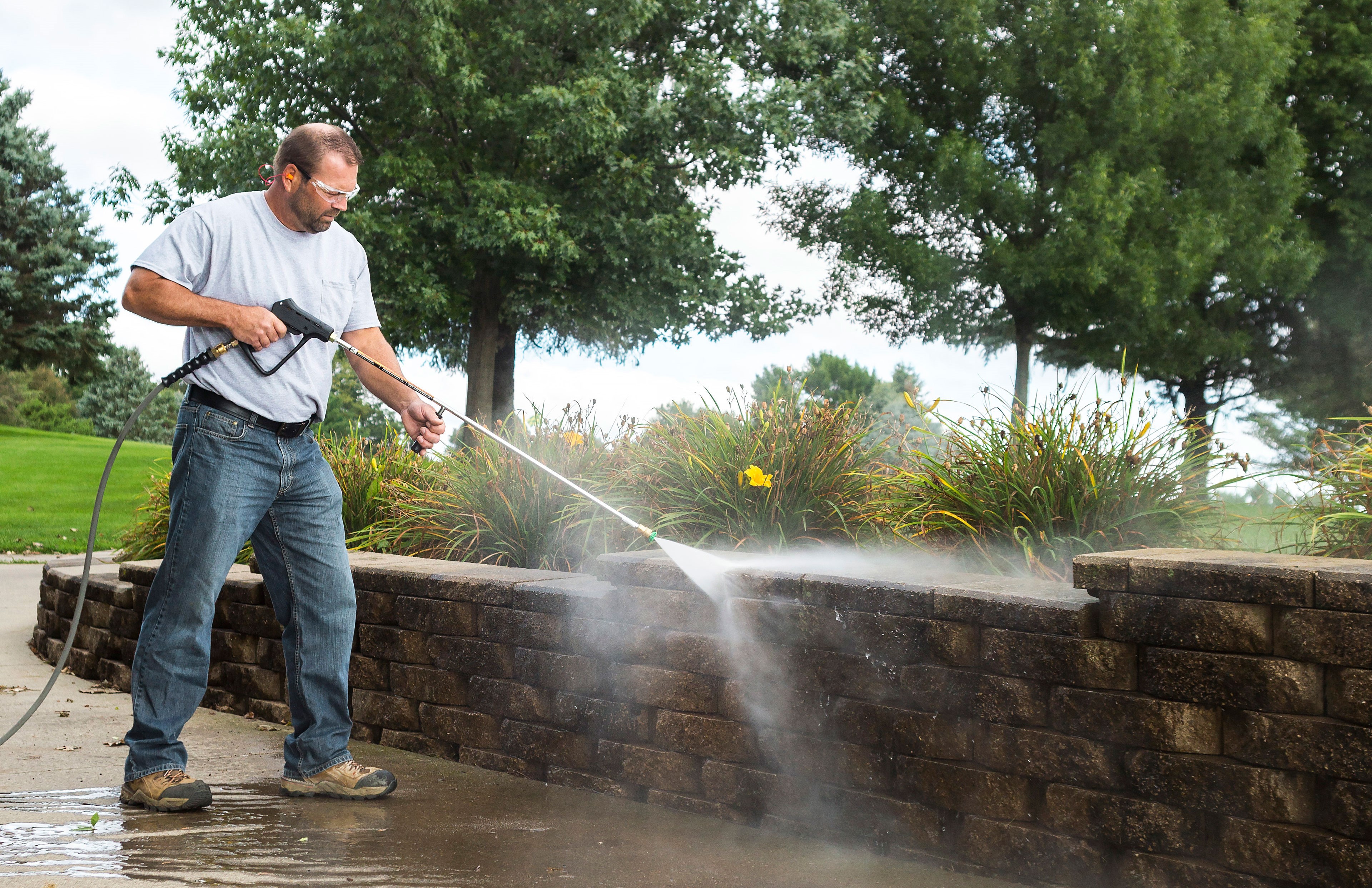 You've wiped down your baseboards, dusted all of your shelves, you've even reorganized your pantry. Your spring cleaning checklist is starting to look a little bare. However, something still feels incomplete about your home.
Once the warm weather starts to hit, people start to examine the exteriors of their homes with a more critical eye. At Mi-T-M, you have many choices when it comes to making a selection from our fleet of gasoline and electric pressure washers. We also offer countless accessories—including extension hoses, detergents, nozzles, and brushes—to give you additional cleaning power for your home.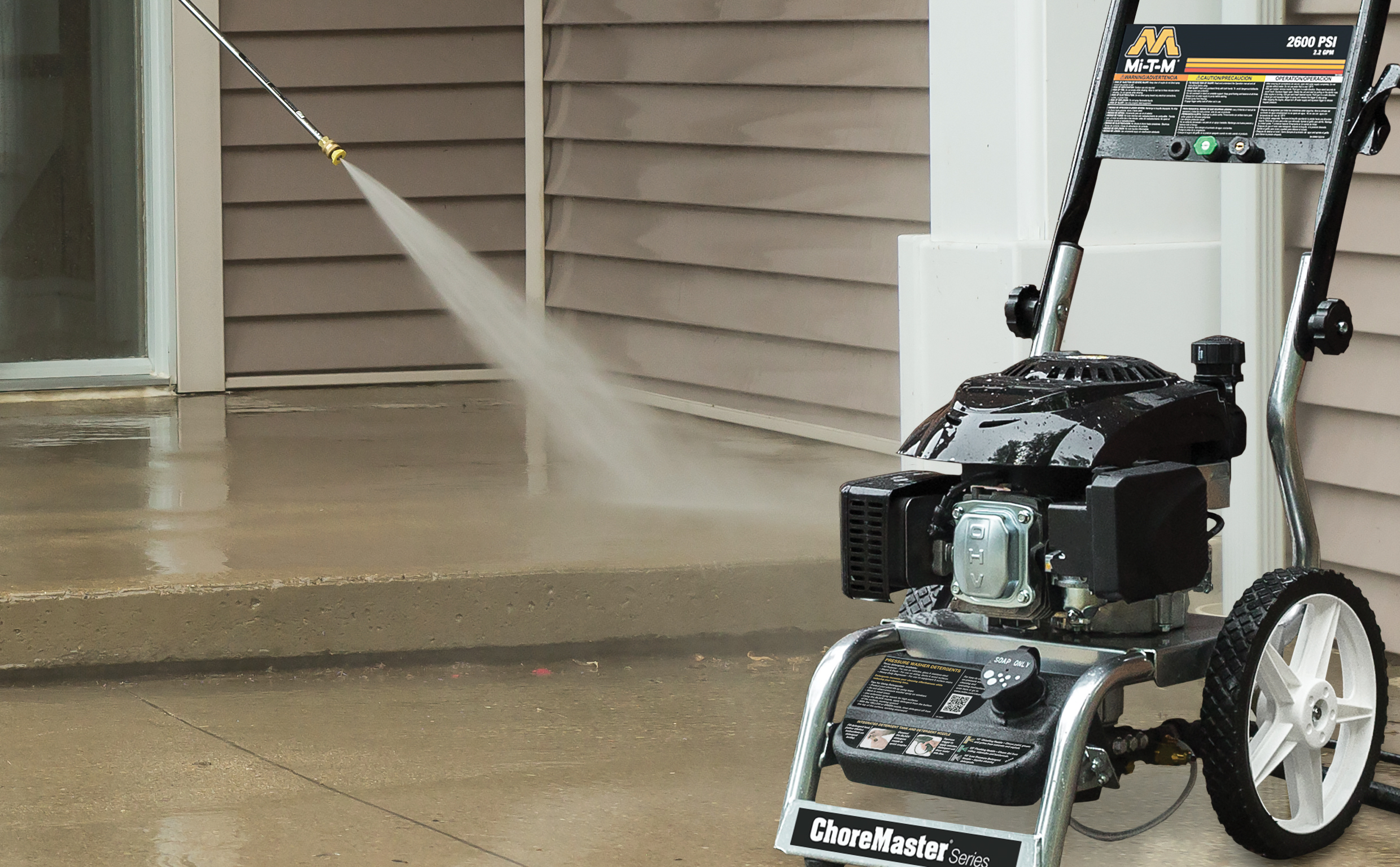 Pressure washing is the perfect finishing touch to make your home truly shine. So, as we trade in our snow boots for sunscreen, here are 6 spring cleaning projects we at Mi-T-M recommend. Remember to always follow the recommended safety precautions.
Exfoliate Your Exterior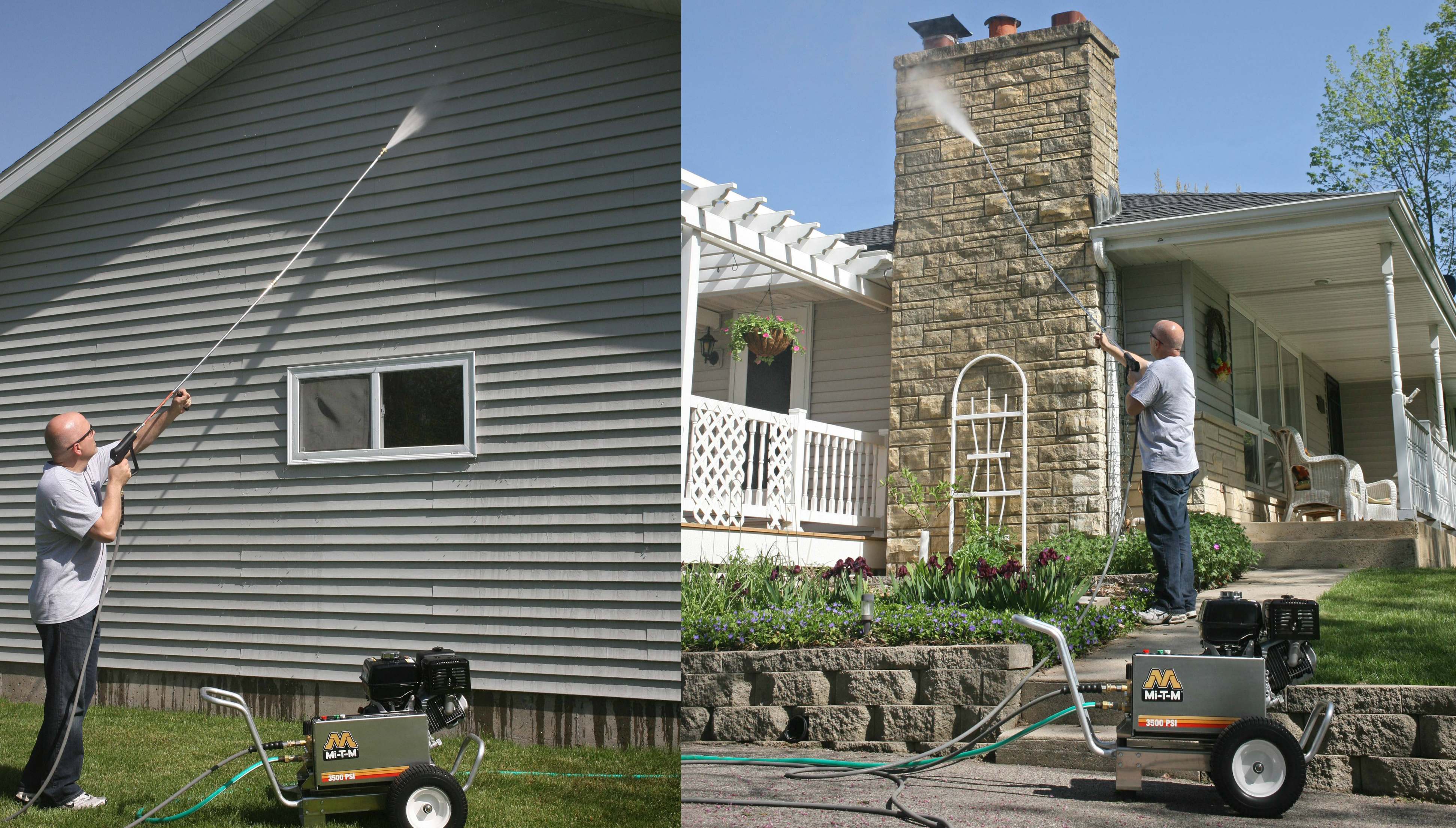 Does the exterior of your home may look a little rough after the harsh months of winter? All the snow and ice that your home accumulated over the winter months may cause excessive buildup that can cause mold problems and damage your home. So, this is the perfect time to deep clean those areas and get your home looking as good as new. With our Mi-T-M pressure washers, you will be able to easily remove stains and film on brick or vinyl siding. Check out our Ultimate Guide to Pressure Washers for advice on cleaning specific types of home exteriors.
Concrete Work
Let's be honest, concrete walkways and driveways are expected to get dirty, muddy and grimy. However, many people don't realize how much buildup actually accumulates over time, especially after the winter months. Pressure washing your driveway or walkway can remove all of that buildup that collected over the months, preserving the concrete and decreasing the chance of cracks and foundation damages.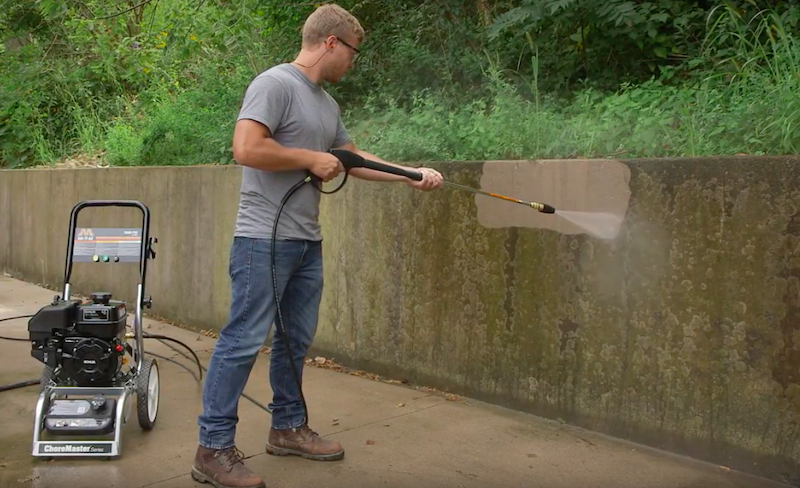 For pressure washing, we recommend using a rotating nozzle to add an extra kick to your work. Using a surface cleaner will speed up your cleaning time. Once the surface is dry, roll or spray on the appropriate sealant. Use asphalt or acrylic sealers for asphalt. For concrete, we recommend acrylic and siloxane sealants.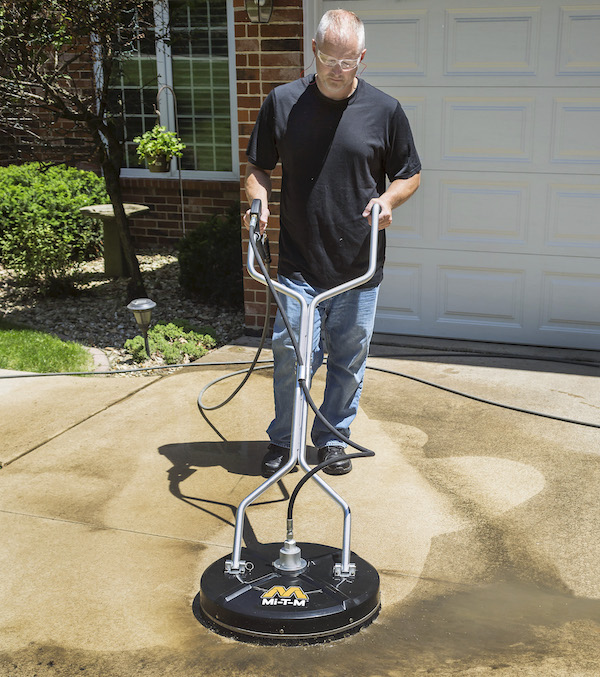 All Hands On Deck
Spring is finally here; it's time to pull out the patio furniture and get that grill up and running. But wait, take a good, hard look at your deck and observe any damages that might have occurred during the winter months. Winter can seriously harm the surface of the wood with mold, mildew, moss, dirt and even grime buildup.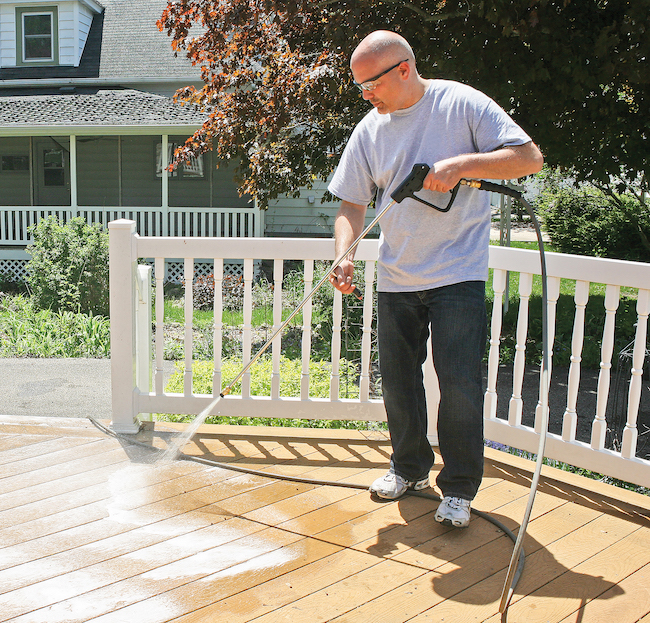 With a Mi-T-M pressure washer, you can restore your deck, gate, outdoor furniture, or even your fence to their former glory. So, talk to your authorized dealer today about which model, detergent, and attachments you should choose for your project. You're going to be amazed by the difference.
Just Keep Swimming
After a brutally cold winter, nothing sounds more delightful than a dip in the pool on a 90-degree day. Lucky for you, those days are right around the corner. However, before you dive in, make sure your pool is ready.
Cleaning your pool with a Mi-T-M pressure washer will have your pool back to paradise in no time, but there are a few steps you need to take first before you get there. For starters, make sure you drain all of the water out of the pool. You can't really pressure wash underwater, can you? Then, sweep up any debris that is stuck on the bottom and then pressure wash away any dirt that's left. Make sure you use one of our detergents to get a real deep clean before you begin to fill it back up.
How's My Yard Look?
After a long winter, your lawn equipment has probably collected a good amount of dust and grime from sitting in one place. Your lawnmower, chainsaw, rakes, shovels, leaf blower, tree trimmer, and other outdoor equipment are all essential to getting your yard ready for spring. But you can't use dirty tools.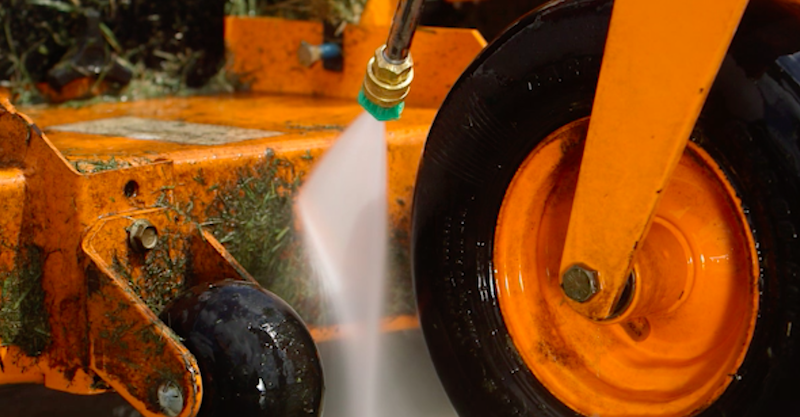 And what about your grill? All of the food splatters that collected have been just sitting on it all winter. That first look at your dirty grill will be heartbreaking after dreaming about sunny days where you can use it.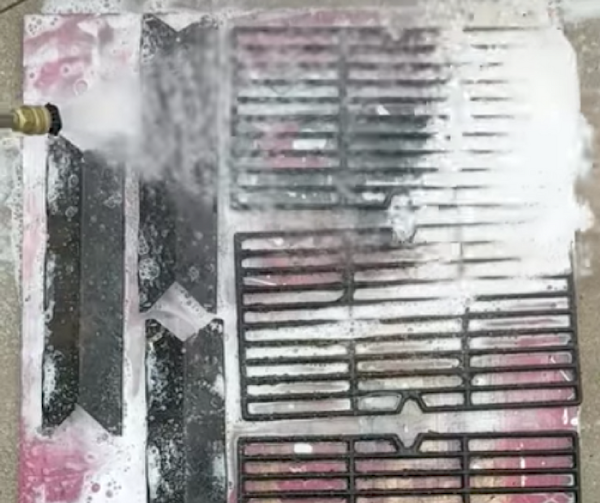 No worries, our pressure washers are a quick and easy fix to have your equipment looking like new again. All you have to do is select the proper amount of wand pressure and pressure wash away all the gunk that has accumulated from being stored all winter. Then, dry each piece and your equipment will be ready to go. If you do not already have a Mi-T-M pressure washer, talk to an authorized dealer about which model you should choose for your equipment.
Time To Park The Car
During the winter, your car comes into contact with a lot of salt, snow, sand, slush, dirt, and ice that can get stuck underneath your car. Then all of that gunk ends up in your garage, where it then melts onto the floor. This filth can create huge messes during the winter since you have nowhere else to really store your vehicle. That is why a deep pressure washing cleaning is essential after winter.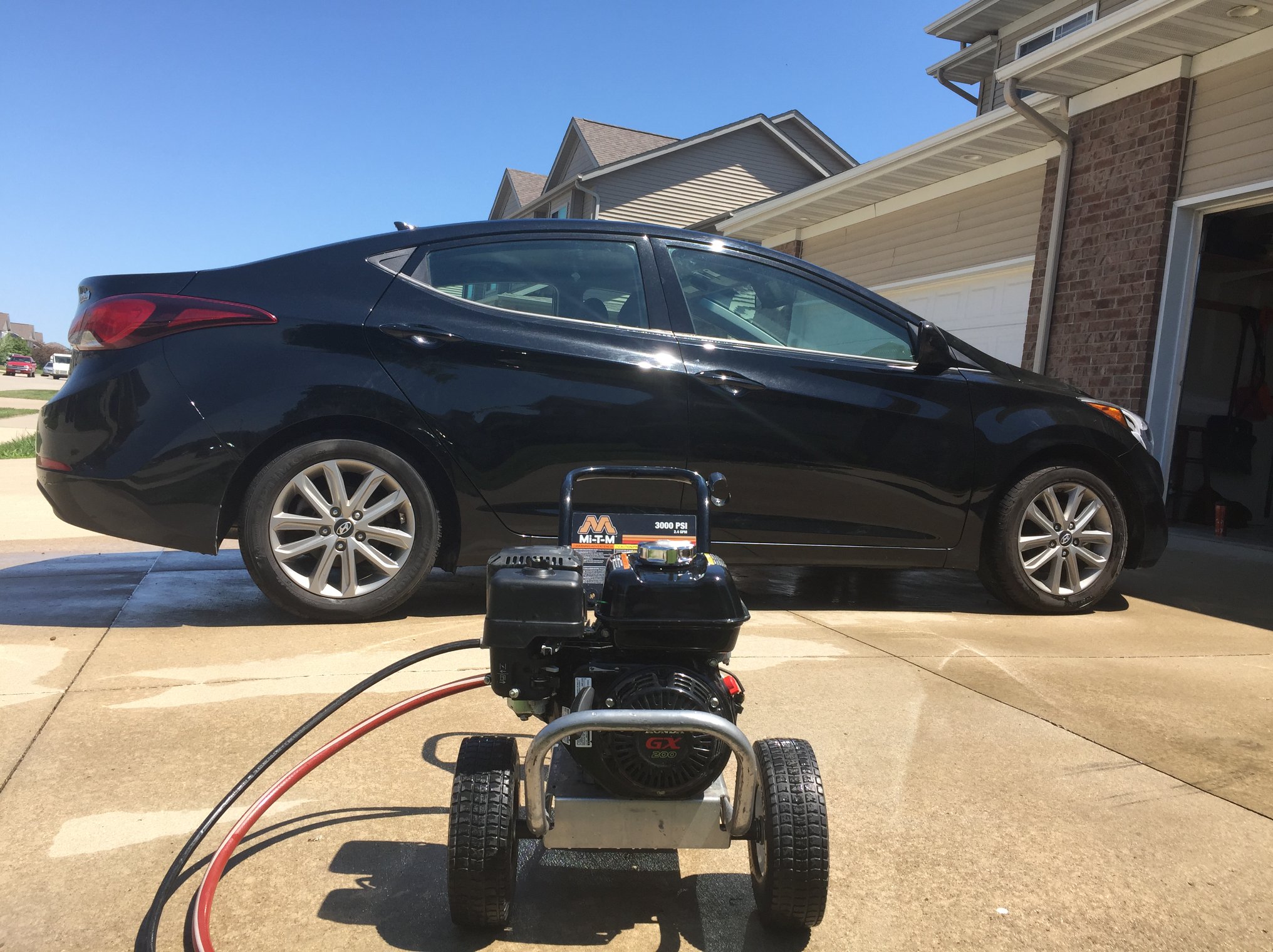 Not only does pressure washing keep your garage clean, but it also improves safety, adds value to your property, and prevents any damages to the structure. With your vehicle constantly traveling in and out, your garage does not really get a break. That is why we highly suggest talking to an authorized dealer about a Mi-T-M pressure washer that will have your garage looking good as new.
Spring cleaning is an important step in transitioning your home from winter to summer. Not only does it make your home look nice, but it will help keep your home from experiencing any future damages and will increase the value of the property. Using a pressure washer is an easy solution, so why not reap the benefits?
If you are interested in getting a pressure washer, you can easily locate a M-T-M dealer and ask them for their tips and suggestions. Whether you buy or rent our equipment, we know you'll appreciate our rugged and high-quality products. Happy spring cleaning!