Which Pressure Washer is Right for You? Hot Water Pressure Washer vs. Cold Water
Mi-T-M builds and manufactures many different types of pressure washers; hot-water, cold-water, electric, gas, diesel, portable, stationary – how do you choose which pressure washer is right for you?
Let's focus on choosing between hot water versus cold water pressure washers.
To start the decision-making process, ask yourself some questions. What are my primary cleaning goals? How often do I plan to use the pressure washer? How much pressure do I need? What is my budget?

Battling ordinary dirt, grime, and mud? A cold water pressure washer is a great option. With over 80 different cold water models, Mi-T-M offers the size and cleaning power you need for any task at hand.
The spraying power of a cold water pressure washer makes quick work of all muddy messes. This unit will sweep away debris and remove dirt from siding, driveways, dog kennels, cars, boats, RV's, decks and many other surfaces.
Plus, Mi-T-M cold-water pressure washers are low maintenance and easy to operate.
Increasing Your Pressure Washer Power
Boost the strength and reach of your cold-water pressure water by using accessories. Depending on your tasks, consider this large selection of accessories: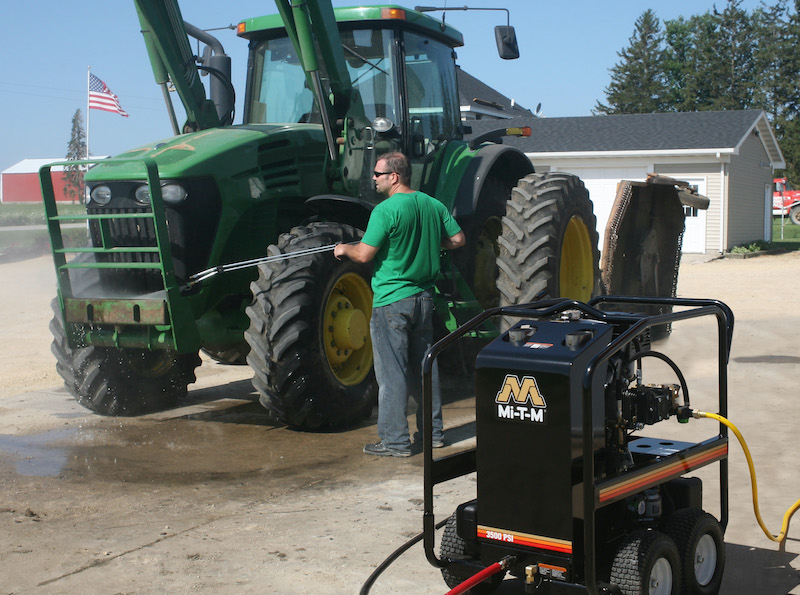 Combatting grease, oil, and reactive agents?  A hot-water pressure washer is your best choice.  Hot water can cut your cleaning time in half, and utilizing detergent helps significantly when removing oily substances.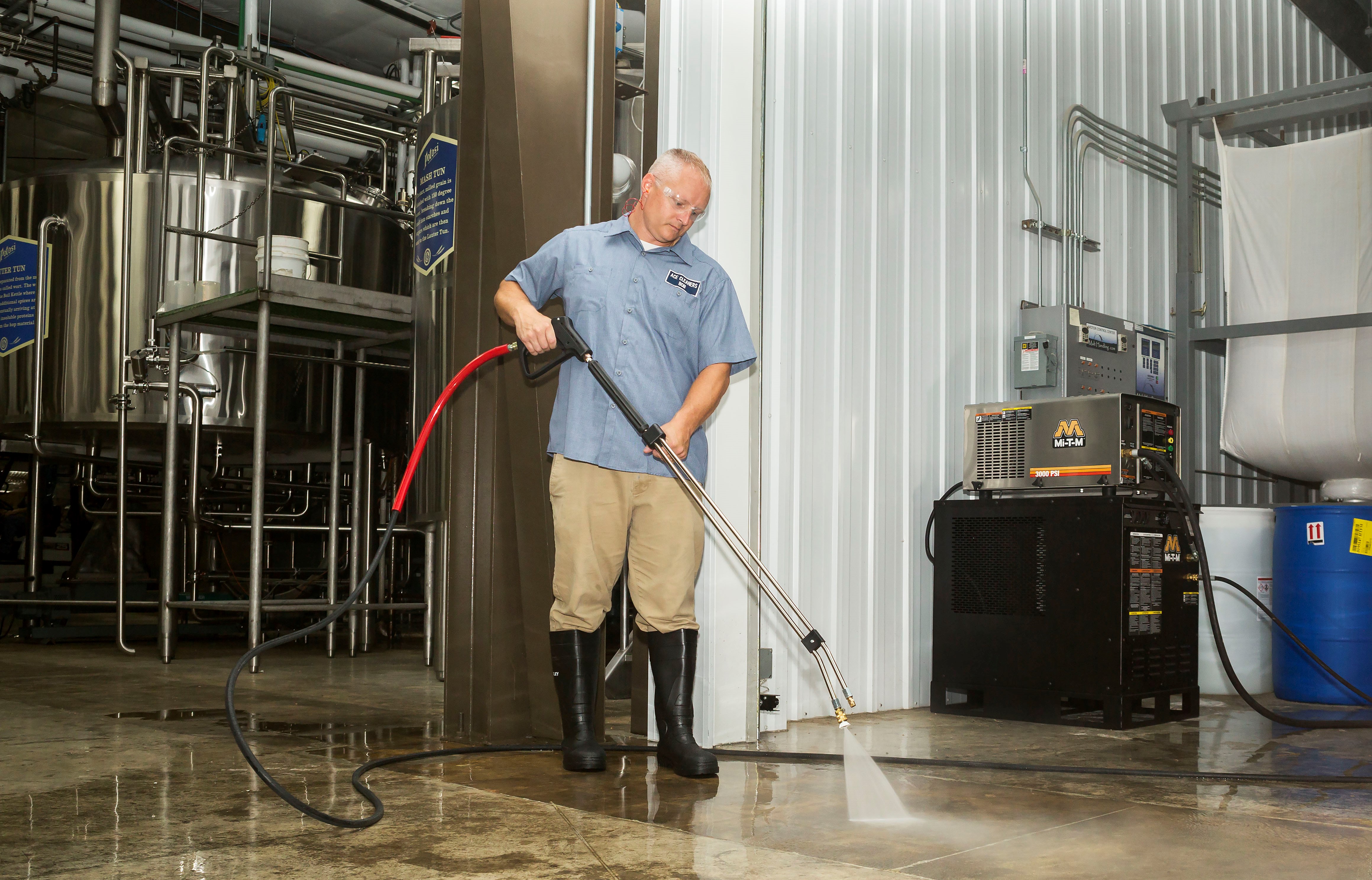 Sanitizing?  Hot-water pressure washers are perfect for food and beverage production facilities. Mi-T-M offers more than 30 different hot-water models, including electric pressure washers for use inside buildings.
Once you've chosen your pressure washer, check out the helpful how-to videos  in Mi-T-M's Video Library. You will find videos about starting, maintaining, and winterizing your pressure washer, as well as troubleshooting and how to use the accessories.
Mi-T-M sales support representatives are always happy to answer your questions. Contact us at 800-553-9053 or submit a question online.