Hot Water Pressure Washer Vs. Cold Water: Which is Right for You?
When considering the purchase of a pressure washer, many people wonder if they should purchase a cold water or hot water pressure washer. A hot water pressure washer is a big investment, so if you are planning to purchase a pressure washer for your home to clean siding, decks, patio furniture and small equipment around your property, a cold water pressure washer will be your best choice.

Mi-T-M cold-water pressure washers are used for removing dirt, grime and mud from many surfaces and are great tools for striping paint. Mi-T-M manufactures dozens of different series of cold water pressure washers, offering the size and cleaning power for whatever your specific needs are.
The spraying power of a cold water pressure washer makes quick work of muddy messes and will easily sweep away debris and remove dirt from driveways, dog kennels, cars, boats, RV's and many other surfaces. Plus, Mi-T-M cold water pressure washers are low maintenance, easy to operate and generally cost less than a hot water machine.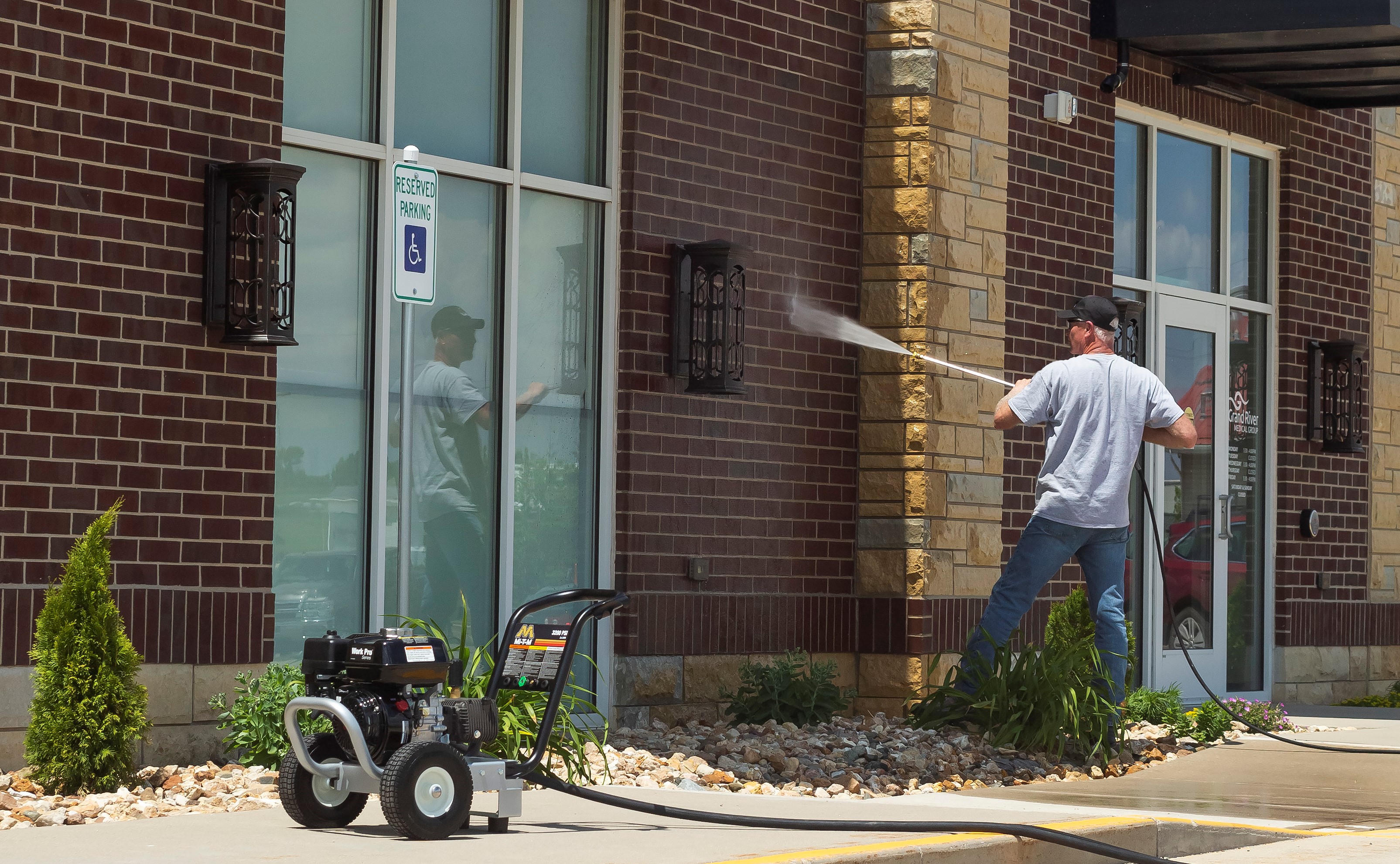 However, if you need a pressure washer for cleaning big equipment or have a large property that will benefit from the extra cleaning power, then you should definitely consider a hot water pressure washer.
Mi-T-M hot-water pressure washers are ideal for cleaning and dissolving oil and grease. They are often used in the sanitation and food and beverage industries where hot water is needed to thoroughly clean and sanitize. Hot water pressure washers give you that extra cleaning boost.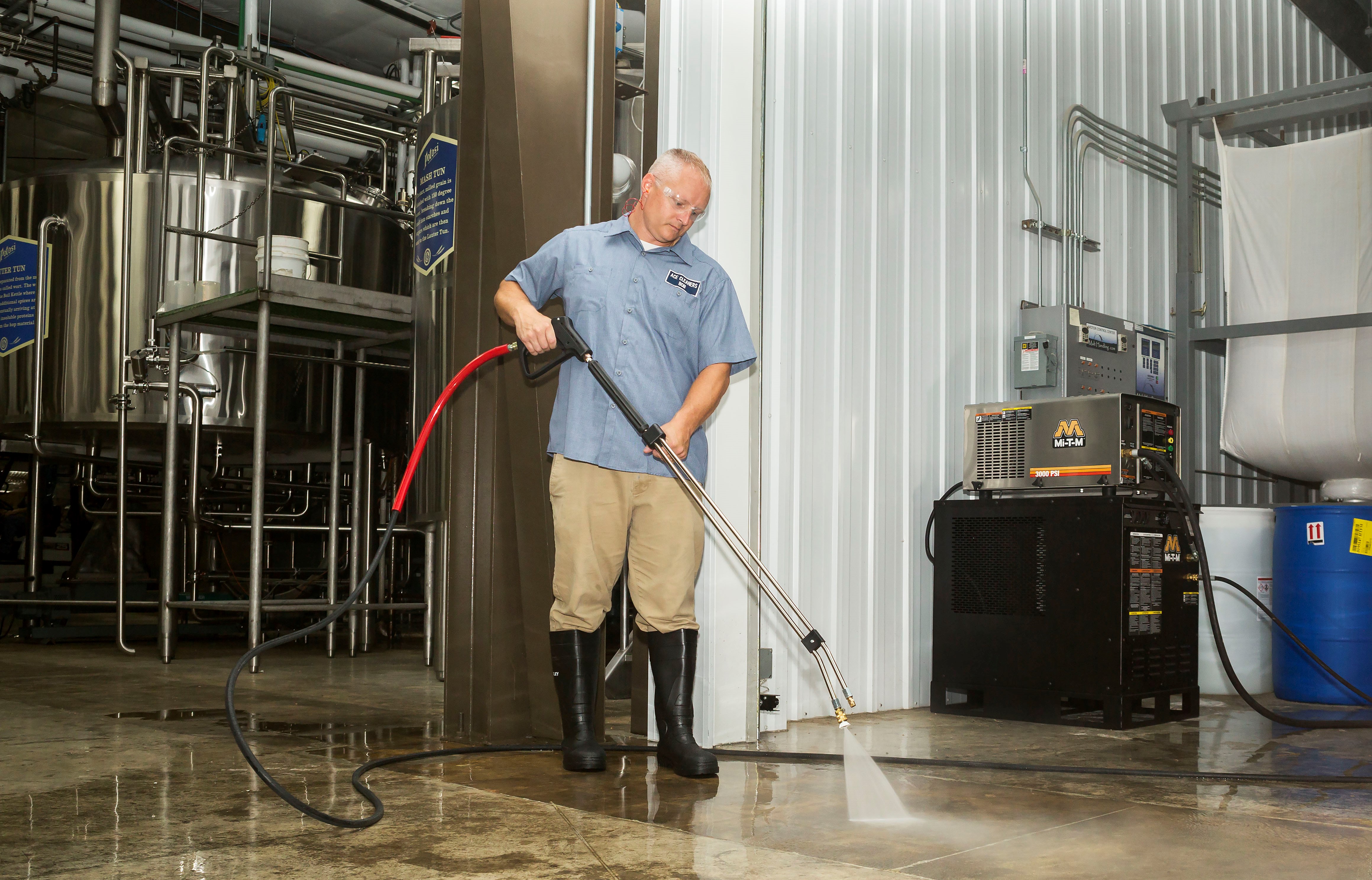 Mi-T-M manufactures a variety of hot water pressure washers. Customers have many power options to choose from including gas, electric or diesel. Mi-T-M offers both portable and stationary and depending on how often it will be used, the choice between a belt and direct drive pump should be considered.
Some of the questions you should ask yourself before making a purchasing decision are:
What are my primary cleaning needs?
How often do I plan to use the pressure washer?
How much pressure do I need?
What is my budget?
Once you've chosen your pressure washer, check out our helpful how-to videos in the Mi-T-M Video Library. You will find videos for both cold and hot water pressure washers that show how to start, maintain and winterize your pressure washer. There are also troubleshooting videos and how-to-use many Mi-T-M pressure washing accessories.
The Mi-T-M Sales Support Team is always happy to answer your questions. Contact us at 800-553-9053, submit a question online or find a dealer near you.