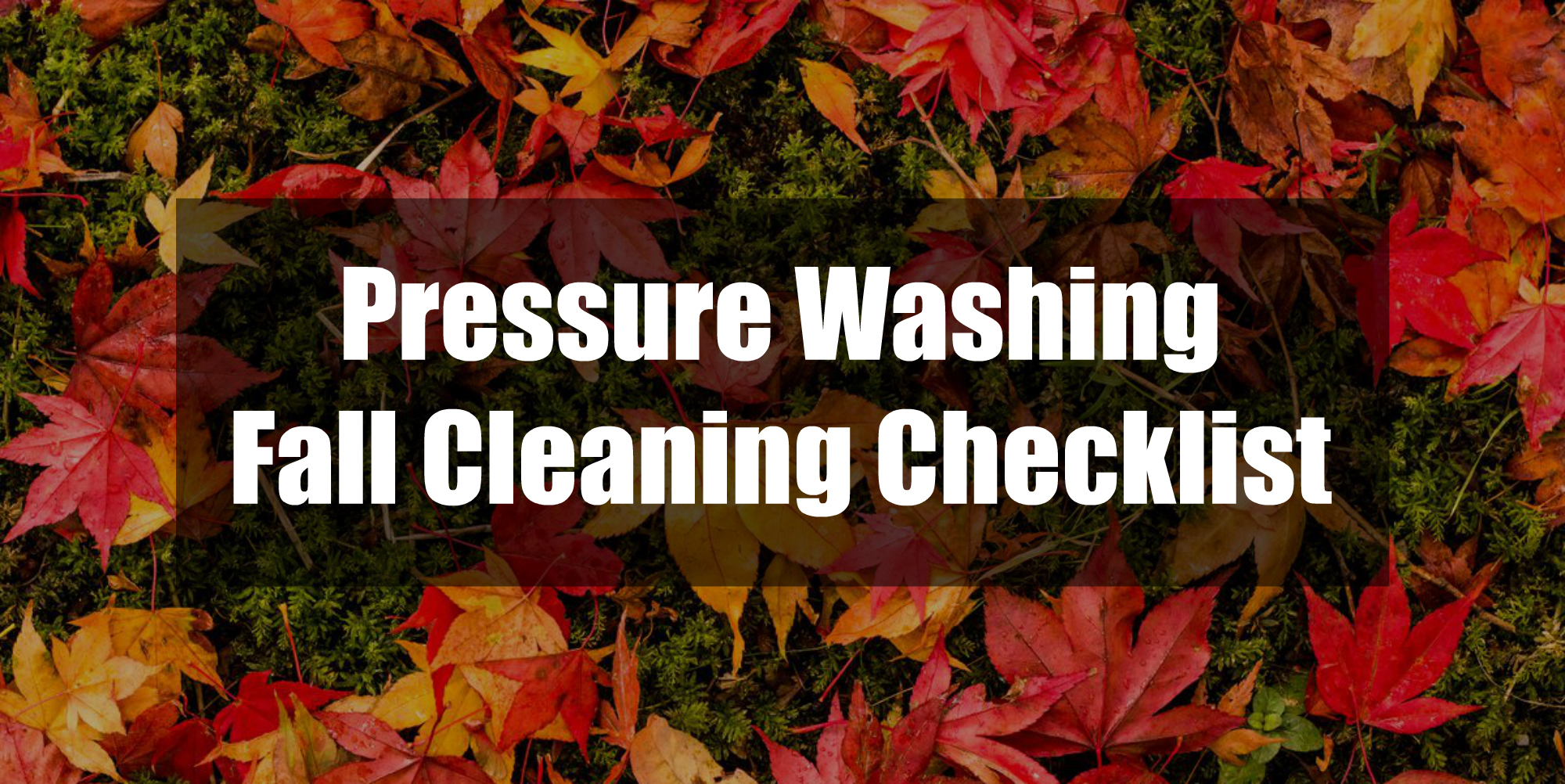 The leaves are beginning to change, and we have welcomed the crisp temperatures of the autumn season. Fall is an ideal time to check last minute outdoor cleaning off your list before temperatures begin to drop.
At Mi-T-M, we offer a wide variety of pressure washers to help prepare your property and assets for winter – choose from a selection of gasoline, electric, hot and cold. We also offer countless accessories to pair with your pressure washer – including extension hoses, detergents, nozzles and brushes – for additional cleaning power.
Yes, summer is over, but you still have some beautiful fall days left to get ready for winter. Not sure where to begin your fall cleaning? Our Mi-T-M Pressure Washing Fall Cleaning Check List below will guide you through this process.
Exterior Surface
Take a stroll around your home, garage, or workshop to check exterior siding and window panels. Look to see if there are areas with dirt, moss, mildew or mold. Use a Mi-T-M pressure washer to blast away those built-up areas with ease. Pressure washers can easily tackle months (or years) worth of build-up.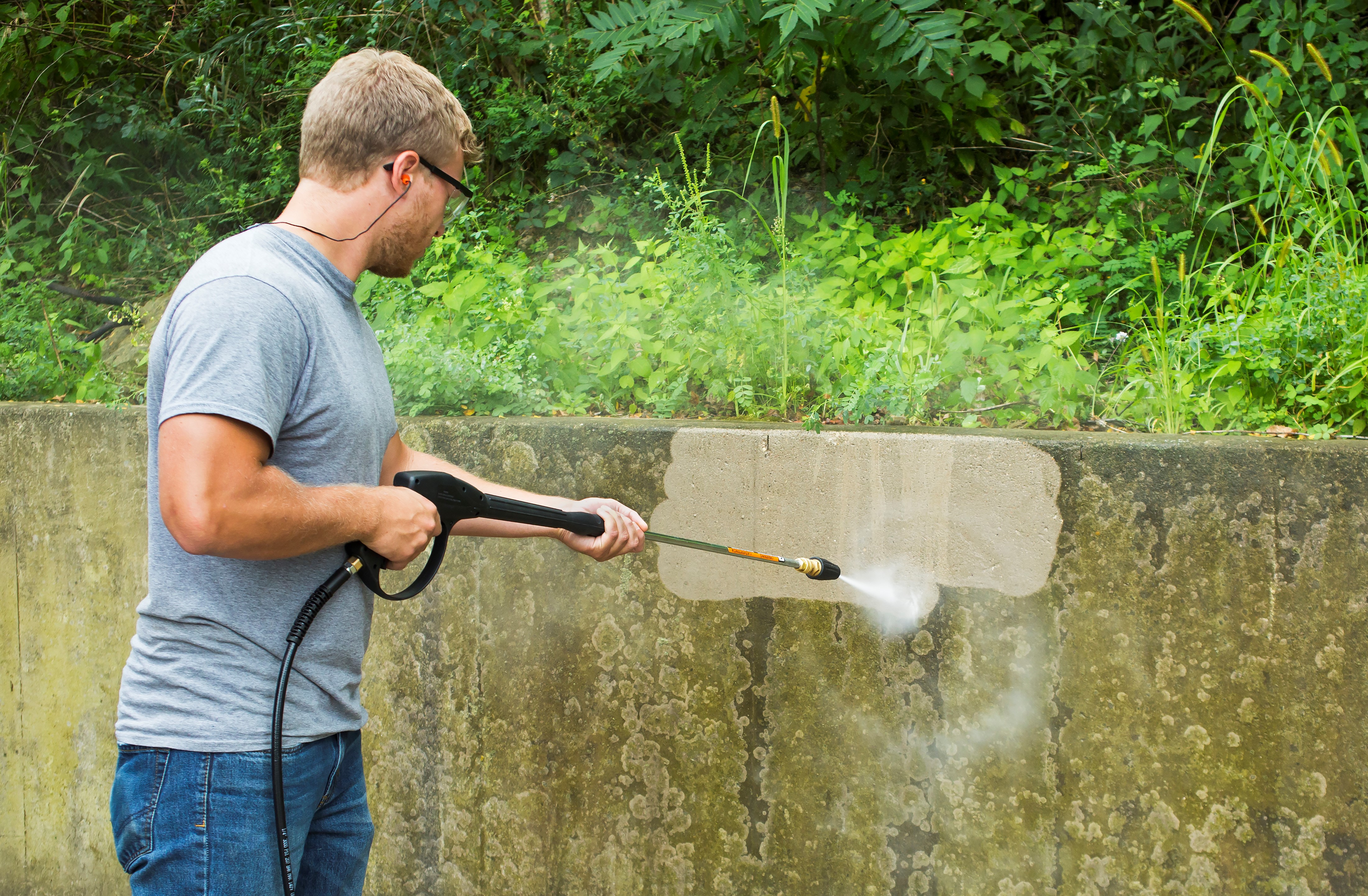 Check out our Ultimate Guide to Pressure Washers for advice on cleaning specific types of home exteriors.
Paint Prep
If you are considering removing old paint and repainting your deck or siding, fall is a great time to do just that. Pressure washers are a great way to quickly and efficiently remove old paint to prep any surface for a fresh coat. Make sure you remember to let your surface properly dry before applying new paint.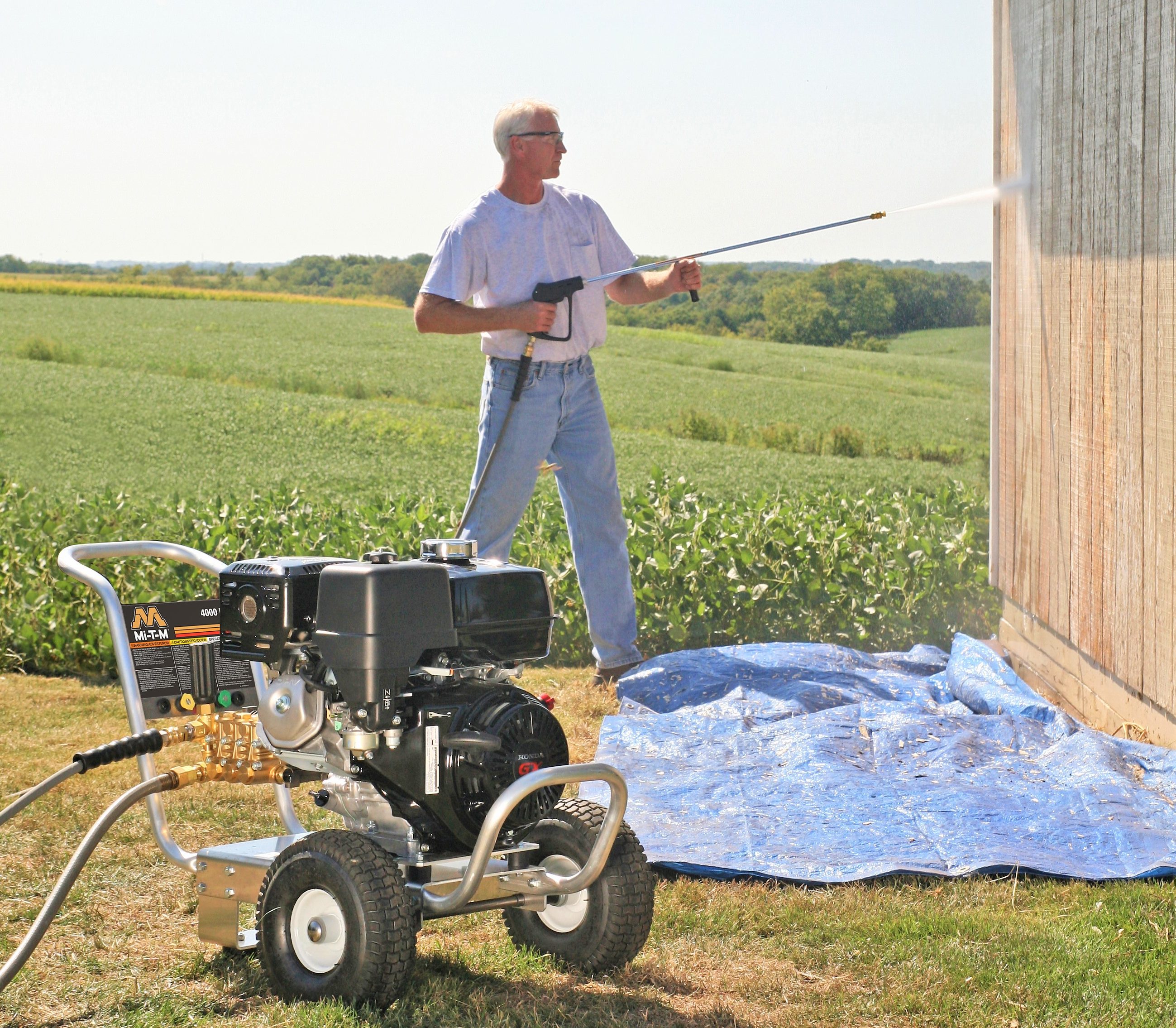 Check with an experienced paint retailer about the best methods for painted wood and siding.
Gutters
Gutters are an important part of your home's structural integrity. They redirect water away from your roof and walls. However, they can easily get clogged with leaves, insects, sticks and other debris. A Mi-T-M pressure washer will make short work of dirty gutters. Pair your pressure washer with a gutter cleaner accessory and keep your feet planted on the ground for added safety and stability.
Cleaning your gutters now will also help prevent ice build-ups from forming during the winter.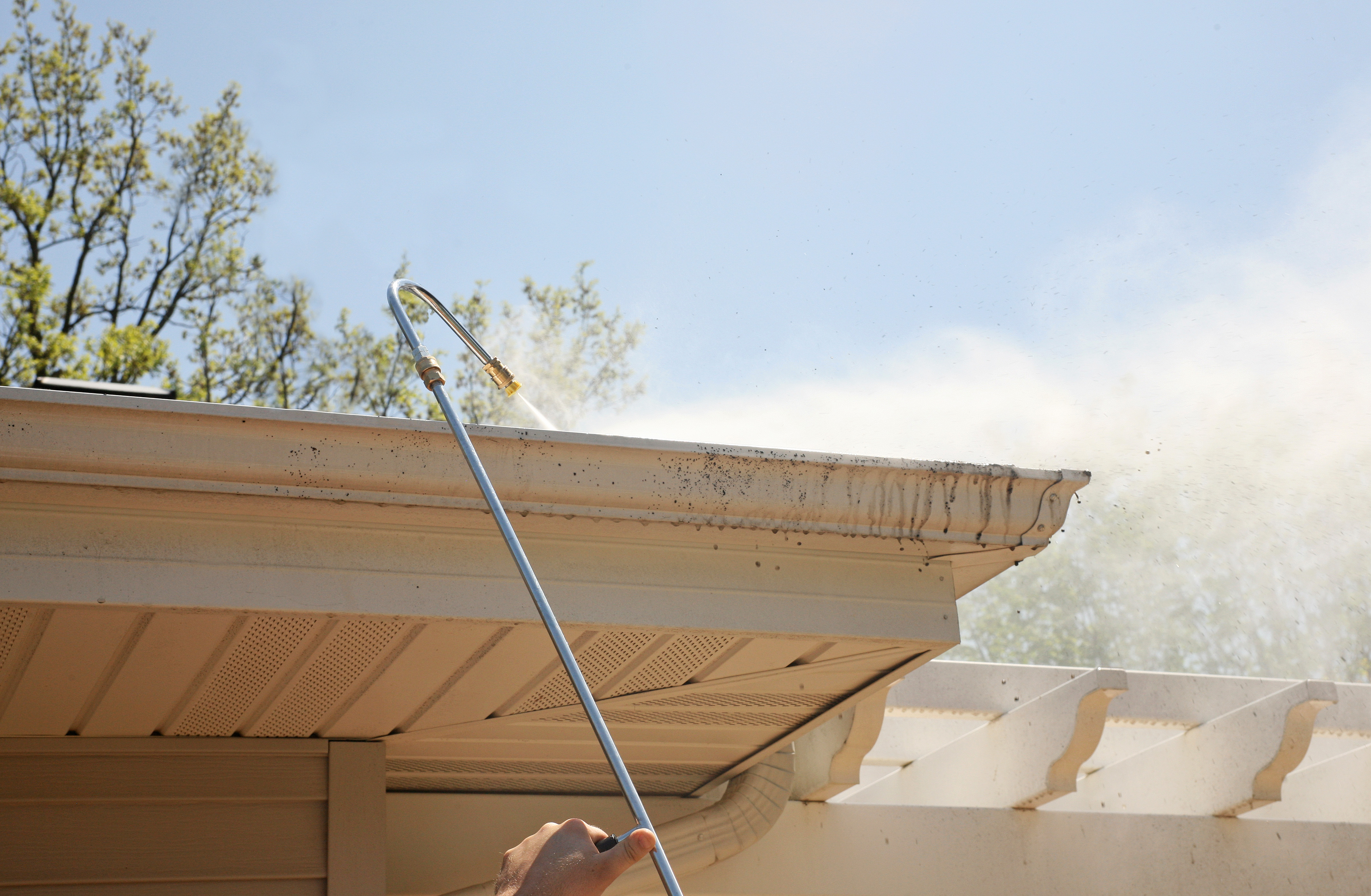 Vehicles
Clean your RV, boat, convertible or jet ski before putting it away for the season or clean your snowmobile to get it ready for winter. Pressure washers can make vehicle cleaning less time-consuming and works with less water than your average garden hose. Be sure to use the proper pressure, cleansers and the proper nozzle, so you avoid striping paint or damage.

Talk to your authorized Mi-T-M dealer or talk to our support center about the best model of pressure washer for your specific cleaning needs.
Decks and Patios
Time can be unkind and harsh weather conditions can begin to destroy wood surfaces. Mold, mildew, moss, dirt and grime are just a few of the culprits for this. By using a Mi-T-M pressure washer, you can restore your fence, gate, outdoor furniture, patio or deck.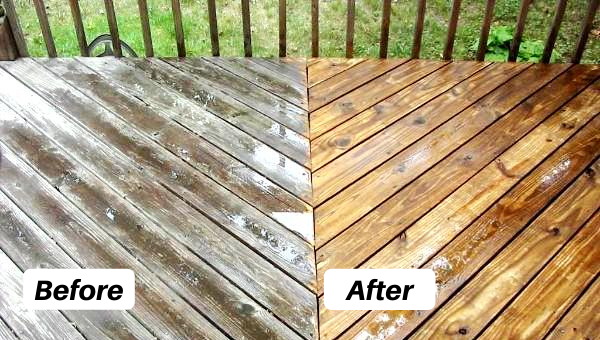 Your authorized dealer will help you choose the proper model, detergent and attachments for your project. Take a before and after picture of the wood surface – you'll be amazed by the difference.
Garbage and Recycling Bins
Get rid of leftover garbage and fowl smells once and for all with a pressure washer. Simply lay your canisters and bins on their side and place them up against something solid, or they'll blow away with the force of the spray. Use a sudsy detergent for added cleaning power and to freshen up the interior. Finish with a steady stream of water and then flip the canisters and bins upside down to let them dry.
Pool and Ponds
You have such fond memories of the summer months spent in your pool and watching tree frogs jump into your garden pond. Make sure you'll continue those memories next season by taking proper care of those spaces now. Drain the water to pressure wash away dirt, algae and debris.
Yard Equipment and Tools
To preserve your tools, we recommend pressure washing them before storing them for winter. Line up your lawn mower, chain saw, rakes, leaf blower, edger, broom or any other outdoor tools. Pressure wash away all the dirt, grass and gunk from the summer months. Dry each piece and your equipment is ready to store for winter.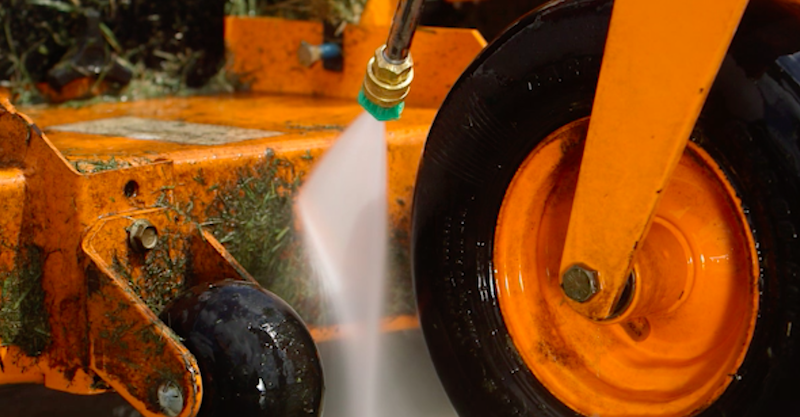 Prep Your Pressure Washer for Hibernation
Now that you've prepared your home and equipment for winter, your pressure washer needs a cleaning before being winterized too. For any gas model, drain all the liquid, attach a pump saver to the water inlet, start the motor and make sure all the discharged liquid is pure solution. For any electric model, simply squeeze the solution to flush out the system. Now you can safely store your machine in the garage, shed or shop until spring.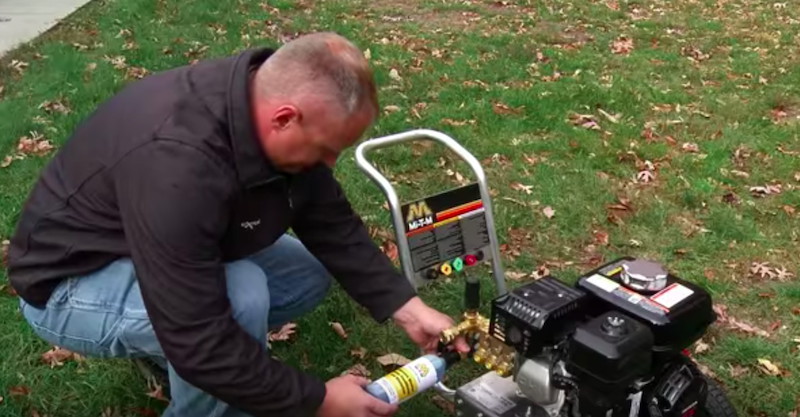 We hope you've enjoyed our Mi-T-M Pressure Washing Fall Cleaning Check List. Remember, you can easily locate a Mi-T-M dealer to purchase a pressure washer and ask them for additional tips and suggestions.
Remember – always take the proper safety precautions before beginning any pressure washing project.