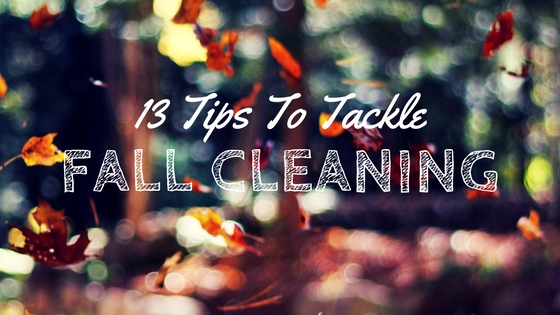 Winterize Your Home
As the summer sun fades into memory, we welcome the cool, fresh temperatures of autumn. Fall is a time to prepare for the frigid months ahead. September and October are the ideal time to winterize and protect your home and belongings. At Mi-T-M we offer a wide variety of solutions to prepare your property for winter. You have a lot of choices when it comes to our huge selection of gasoline and electric pressure washers. We also offer countless accessories—including extension hoses, detergents, nozzles, and brushes—to give you additional cleaning power for specific jobs.
Yes, summer is over, but you still have some beautiful fall days left to get ready for winter. As the leaves start to swirl and crunch beneath your feet, here are 13 fall cleaning projects we recommend at Mi-T-M. Remember to take the proper safety precautions before beginning any project.
Exfoliate Your Exterior
While the weather is still nice, take a stroll around your home. Check the exterior to see if there are any areas that have dirt, moss, or mold. Now is the perfect time to tame those spots before the first snow sends you indoors. A Mi-T-M pressure washer will easily remove stains and plant growth, from brick or vinyl siding. Check out our Ultimate Guide to Pressure Washers for advice on cleaning specific types of home exteriors.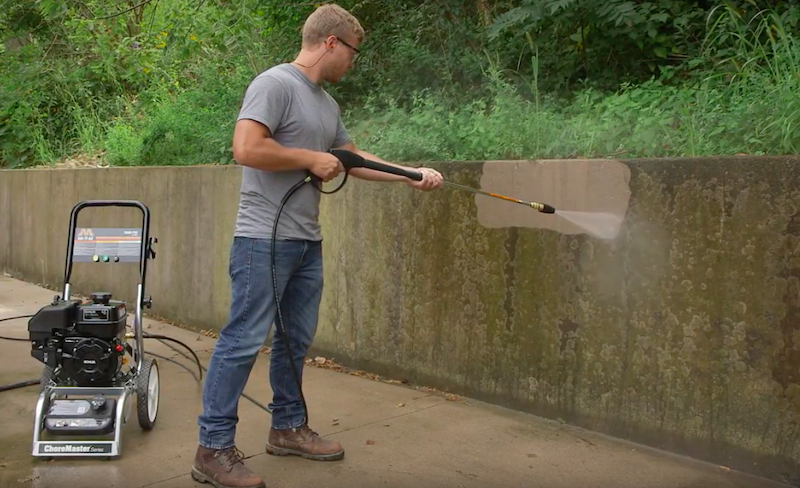 Primed for Painting
Check for peeling paint on exterior surfaces. Our Mi-T-M pressure washers are a great way to blast away old paint. After you've carefully followed these easy "How-To Strip Paint" steps, let the surface properly dry, prep the area, and you're ready to paint your home before winter. Fall is a wonderful time to paint the exterior of your home. Like Goldilocks and the Three Bears, it's not too hot, it's not too cold, it's just right. Check with an experienced paint retailer about the best methods for painting wood and siding.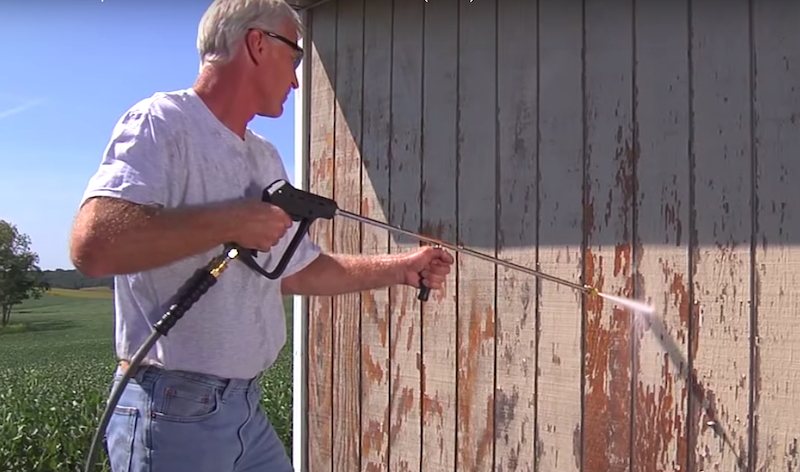 Get Your Mind (or Leaves) Out of the Gutter
Gutters are an important part of your home's structural integrity. They redirect water away from your roof and walls. However, they can easily get clogged with leaves, insects, sticks, and other debris. A Mi-T-M pressure washer fitted with a gutter cleaner accessory will make short work of dirty gutters. Forget ladders or climbing on the roof. At Mi-T-M, we make your safety a priority. Using this wonderful attachment, you can blast away dirt and grime while standing on the ground. Cleaning your gutters now will help prevent ice dams from forming during the winter.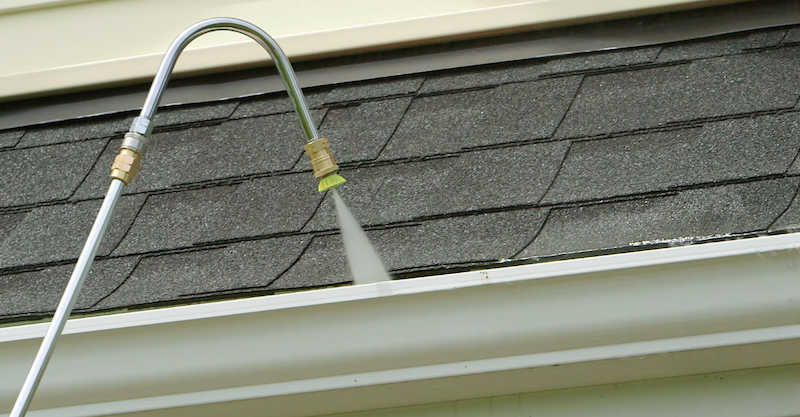 Planes, Trains, and Automobiles
Most people know you can pressure wash your car or motorcycle. But did you realize you can also clean your RV, boat, jet ski, snowmobile, and other vehicles? It's true. Because of potential paint damage, be sure to use the gentlest cleansers and the proper nozzle. You want to gently clean your vehicles, not strip them of paint, decals, or trim. Talk to your authorized Mi-T-M dealer or talk to our support center about the best model for your specific machinery.
Make Way for Santa
Just as your gutters need cleaning, so too does your fireplace. Before you pile on the logs for a toasty winter fire, make sure your fireplace is clean as a whistle. Our Mi-T-M wet/dry vacuums are an easy and convenient way to get rid of ashes. Choose from 9, 13, and 18-gallon models. You'll appreciate the power and quiet operation of these vacuums as well as our lifetime canister warranty. But there is some maintenance you shouldn't attempt; repairs best left to the experts. The Chimney Safety Institute of America recommends you have your chimney inspected once each year to check for structural soundness and obstructions.
Signed, Sealed, and Delivered
Winter ice and snow can wreak havoc with your driveway. Water from sleet or snow can seep below the surface of your concrete and then freeze and expand. The result can range from minor cracks to major foundation damage. So play offense. Start by getting rid of any paint, oil, or gas stains. Before snow hits, clean your driveway with a pressure washer. We recommend adding a rotating nozzle to add extra kick to your work. You may also wish to use a surface cleaner. Once the surface is dry, roll or spray on the appropriate sealant. Use asphalt or acrylic sealers for asphalt. For concrete, we recommend acrylic and siloxane sealants.
All Hands On Deck
Remember when your fence or your deck was new? The wood looked so fresh and beautiful. But time can be unkind. And harsh weather conditions can begin to destroy any wood surface. Mold, mildew, moss, dirt and grime are just a few of the culprits for this type of mess. Using a Mi-T-M pressure washer, you can restore your fence, gate, outdoor furniture, or deck to their former glory. Your authorized dealer will help you choose the proper model, detergent, and attachments for your project. Just for fun? Take a before and after picture of the wood surface. You'll be amazed by the difference.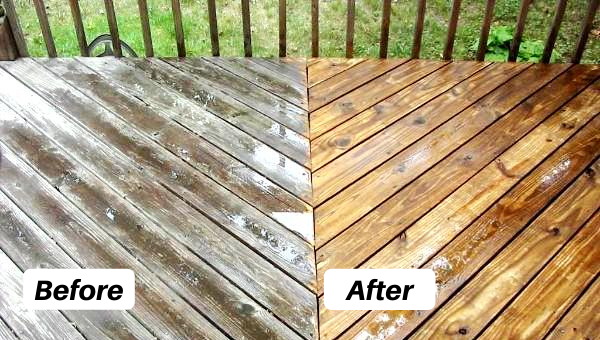 Garbage In; Garbage Out
Have you ever looked inside your trash cans and recycle bins? Pretty disgusting, right? Pressure wash away all the dirt and detritus in one fell swoop. Simply lay your cans on their side and place them up against something solid . . . or they'll blow away with the force of the spray. Use a sudsy wash to soften the interior. Then finish with a steady stream of water from your pressure washer. Turn the canisters and cans upside down and let them dry in the sun. That was easy, wasn't it?
Your Cleaning Will Go Swimmingly
You have such fond memories of the summer months spent in your pool. Make sure you'll have more memories next season by taking proper care of the space now. Drain all the water and get ready to pressure wash away the dirt and debris. Sure you can use brushes and other tools instead. But why would you? Save time and stress by using a powerful pressure washer to clean and winterize your in ground pool.
Prepare for Winter Emergencies
During harsh winters, a generator makes sense for many homeowners. Mi-T-M manufactures many different types and sizes of generators for all your needs. If you are considering a generator purchase, now is the time. If the power goes out, what are your immediate needs? Perhaps you'll want to keep the heat going? Maybe you need the lights? Or perhaps you want to be sure your food doesn't spoil? Determining how you'll use your generator will help you select the right size.
A Sprinkling of Advice
Your sprinkler system worked hard for you all spring and summer, keeping your grass watered and green. Now it's time for you to take care of the system. Before freezing temperature arrive, make sure you blow out all the water from the pipes. A Mi-T-M air compressor is the ideal way to do this. Be sure to protect your pipes before winter beats you to the punch.
Spray and Shine Before Storing
As a homeowner, chances are you have a lot of yard equipment. To preserve your tools, we recommend pressure washing them before storing them for the winter. Look around; most any type of lawn accessory can benefit from a pressure wash. Line up your lawn mower, chain saw, rakes, leaf blower, tree trimmer, edger, broom, or other outdoor tools. Select the proper amount of wand pressure and pressure wash away all the gunk from the summer months. Dry each piece and store your equipment for the winter.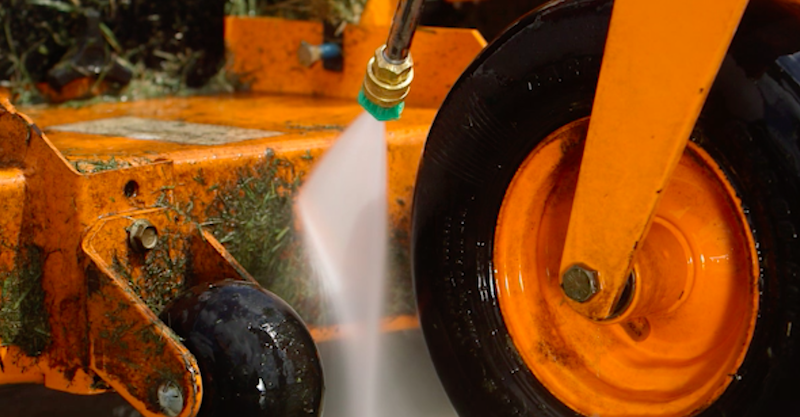 Prep Your Pressure Washer for Hibernation
Now that you've prepared your home and equipment for winter, don't forget to winterize your pressure washer. For your gas model, drain all the liquid, attach a pump saver to the water inlet, start the motor, and make sure all the discharged liquid is pure solution. For an electric model, simply squeeze the solution to flush out the system. Now you can safely store your machine in the garage or shed until spring.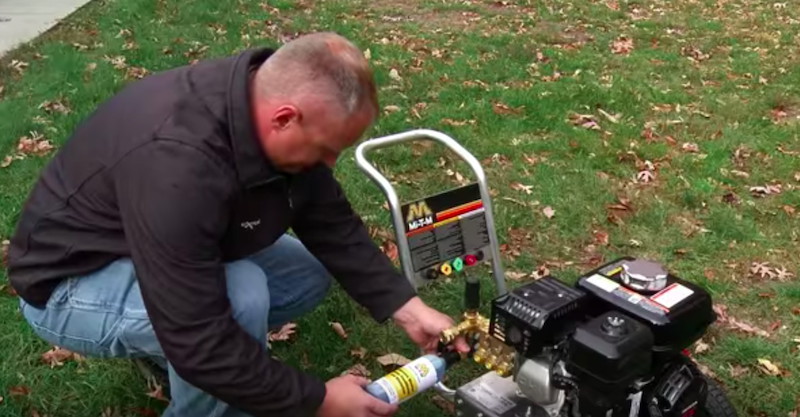 We hope you've enjoyed our Mi-T-M Fall preparation and cleaning guide. You can easily locate a M-T-M dealer and ask them for their tips and suggestions. Whether you buy or rent our equipment, we know you'll appreciate our rugged and high-quality products. We wish you a very safe and happy winter.